Las Vegas school remembers teacher lost to 9/11 attacks
Updated September 11, 2018 - 9:51 pm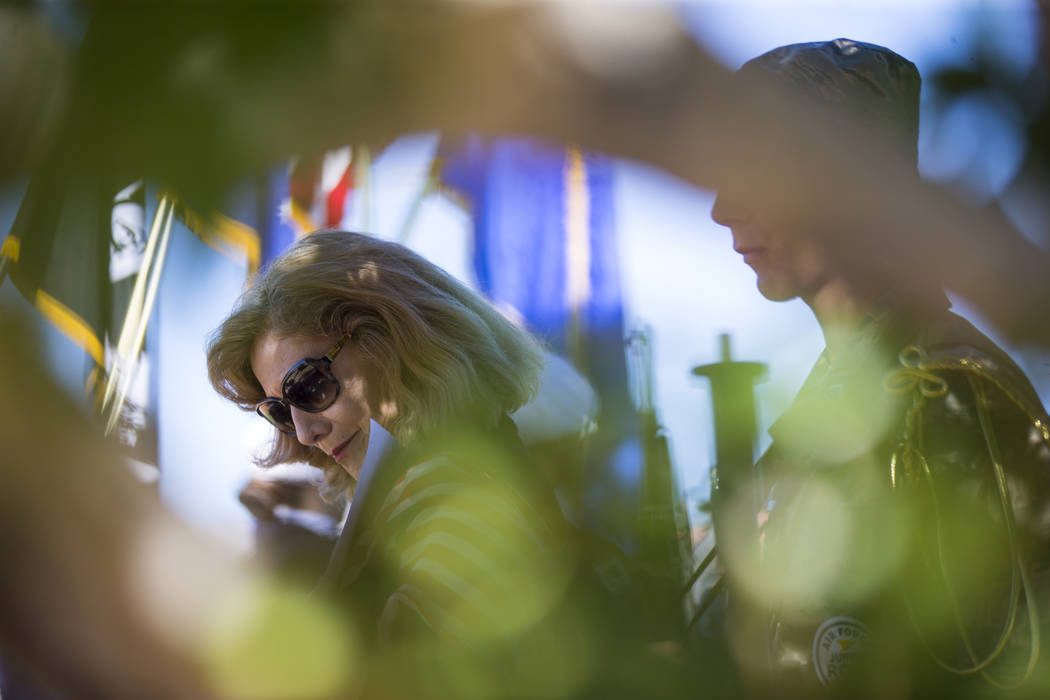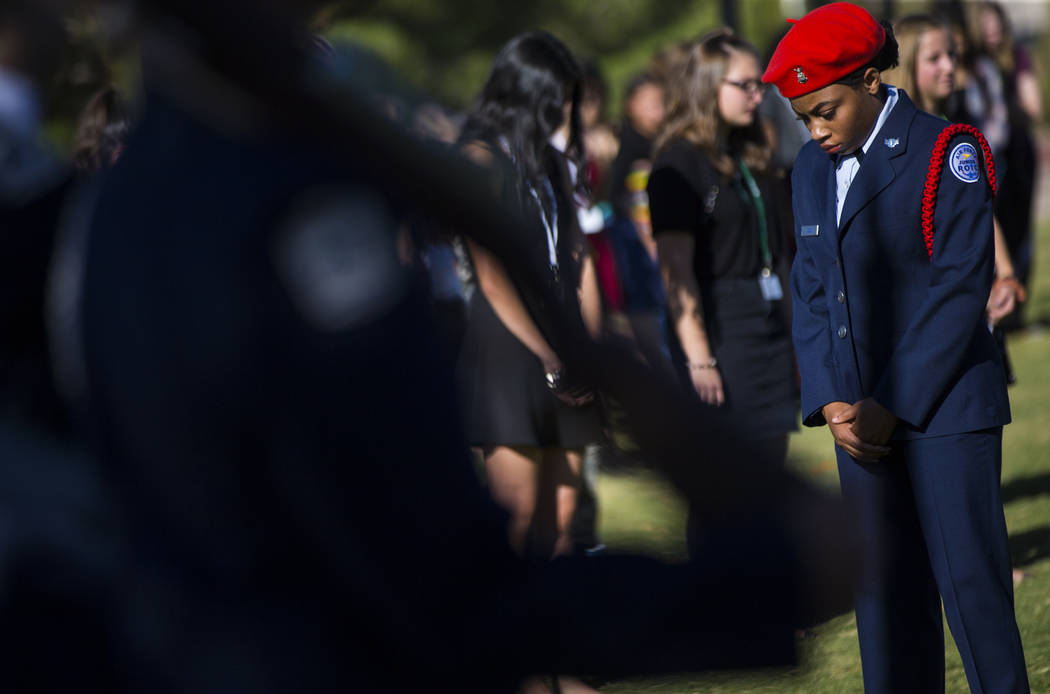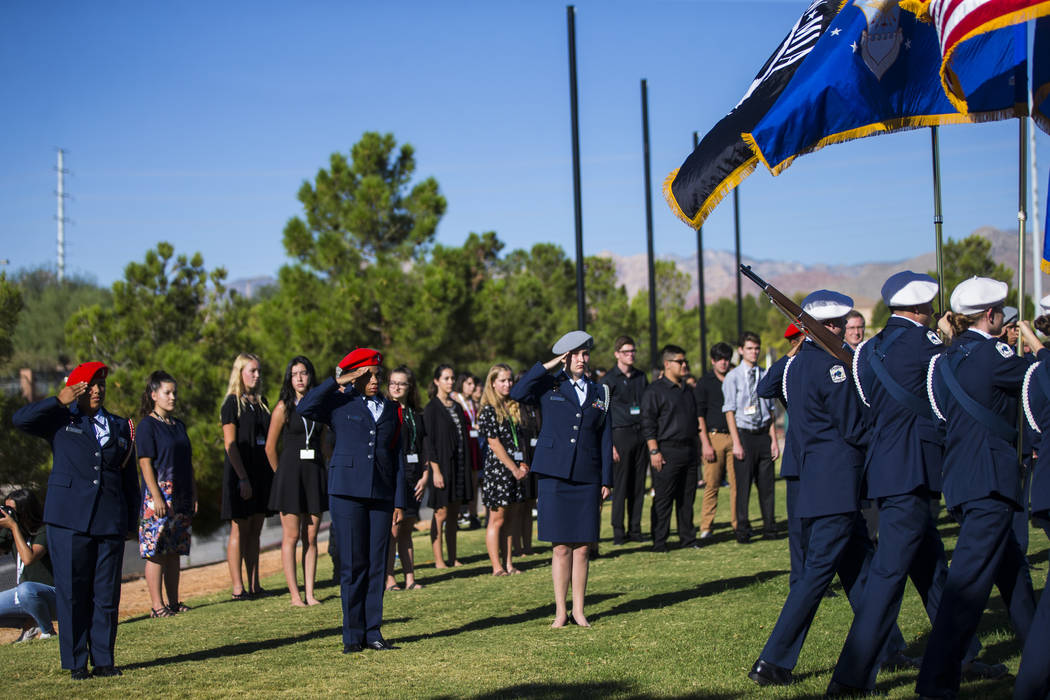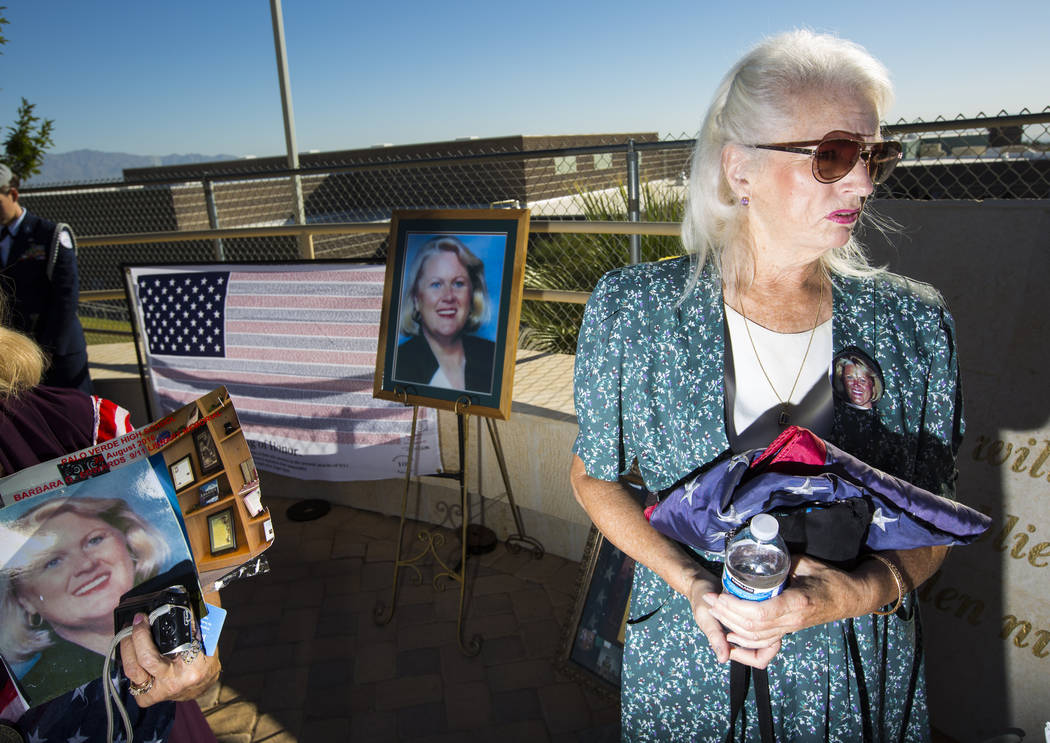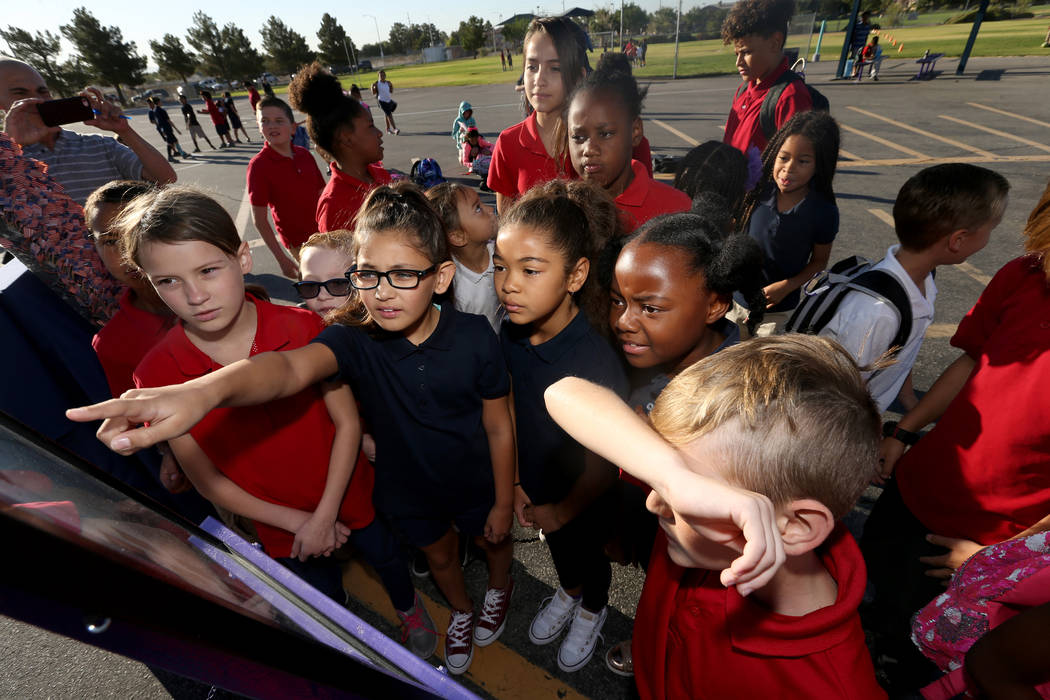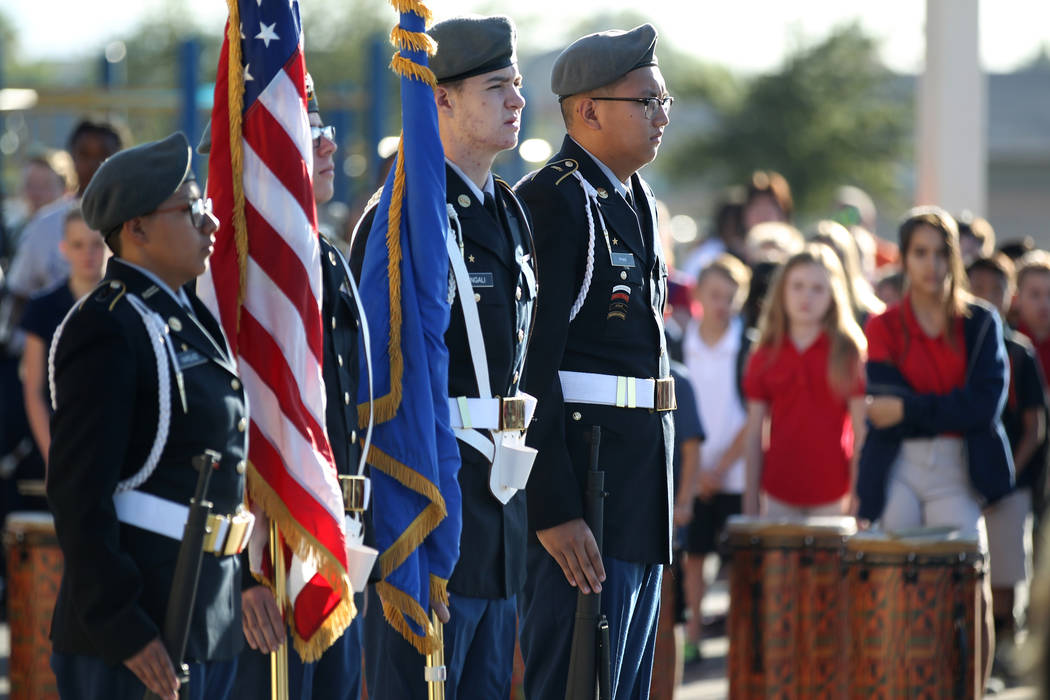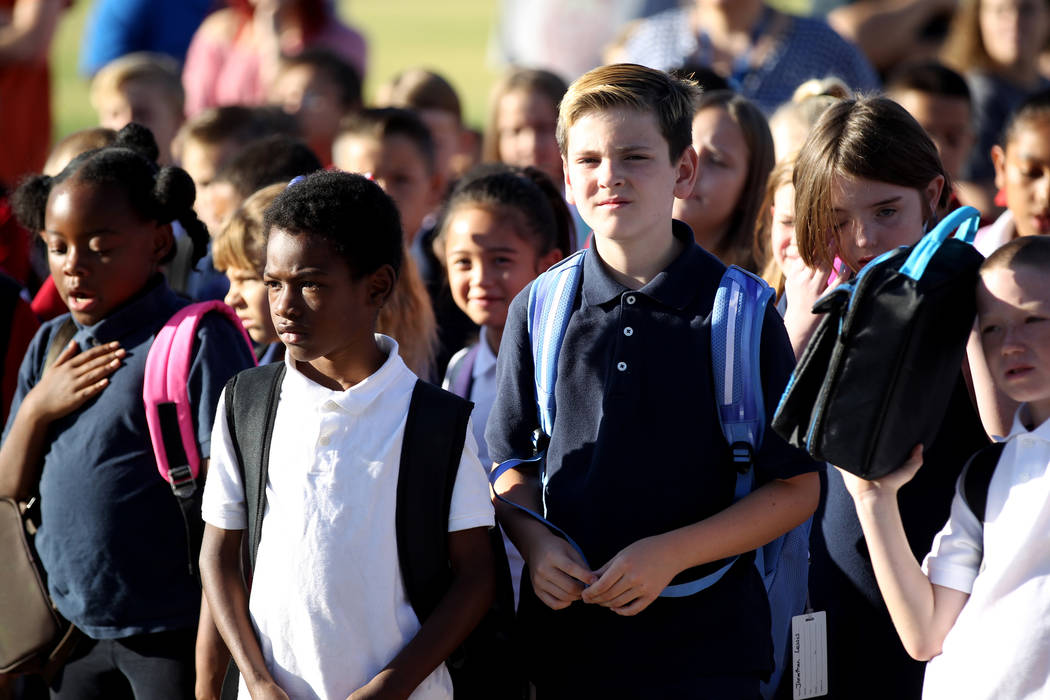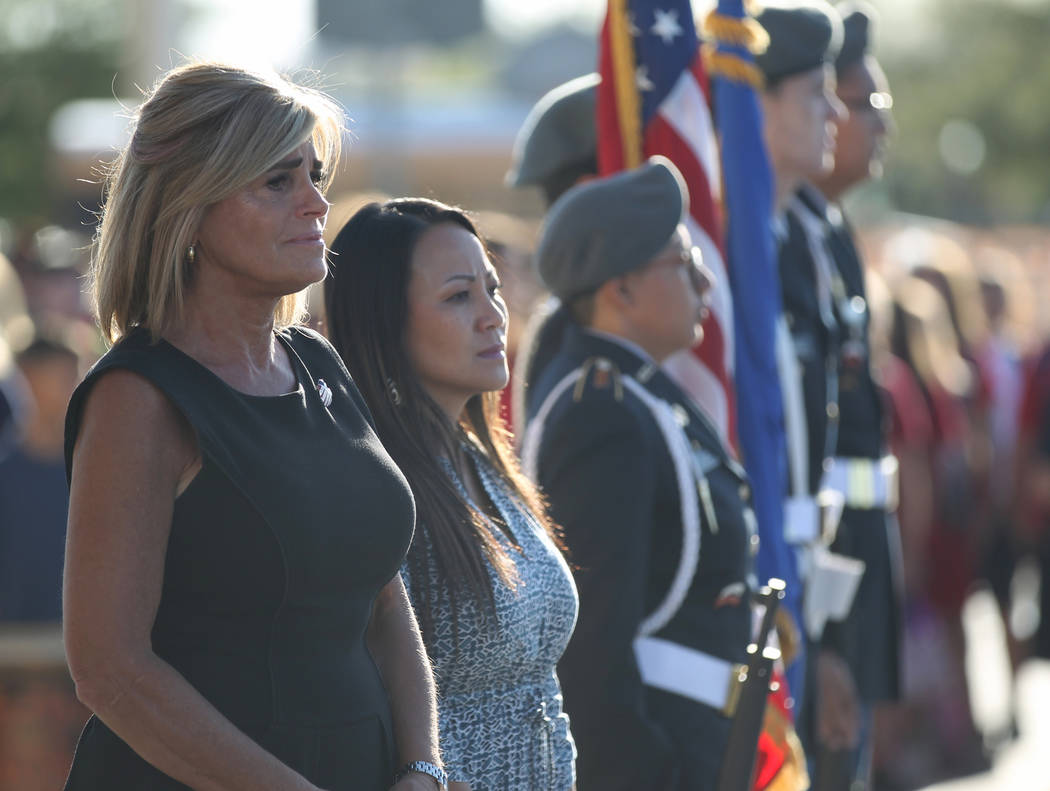 For the last 17 years, Gail Fahy's birthday on Sept. 11 has been cloaked with painful memories.
Fahy, a retired foreign language department chair at Palo Verde High School, flipped on the news on that day in 2001 and heard about the terrorist attacks unfolding in New York and Washington.
Her thoughts immediately turned to Barbara Edwards, a fellow foreign language teacher at the school and a close friend.
She knew Edwards — who was on medical leave from the district after the two of them had gotten into a car accident the previous year and Edwards broke her arm — was planning to fly back to Las Vegas that day after visiting family on the East Coast. The reason she was hurrying back was because she didn't want to miss Fahy's birthday.
She didn't make that birthday or any since. Edwards was a passenger on American Airlines Flight 77, which crashed into the Pentagon in Arlington, Virginia, that morning, killing all 64 people on board and 125 others on the ground.
Despite the intervening years, Fahy said she holds her friend's memory close.
"She was fiesty. I'm sure she gave them (the terrorists) a piece of her mind on that flight," Fahy said Tuesday, standing next to a memorial for Edwards at Palo Verde.
'We are living history'
In a ceremony Tuesday morning, Fahy was presented with a retired American flag that had been waving over the memorial since March. The ceremony featured the school's JROTC students, its choir and a rendition of taps by a member of the band.
"We want these kids to know we are living history every day," said Fahy, who retired from Palo Verde in 2015. She declined to give her age Tuesday, saying only that she was "old enough."
While Fahy may be old enough, students across Clark County are too young to remember what happened on 9/11 when hijacked planes crashed into the Pentagon, the World Trade Center in New York and a field in Shanksville, Pennsylvania.
Nine-year-old Savannah Terasa and her classmates at Neal STEAM Academy know about the terror attacks from what they have learned in school or been told by their parents.
While none of the students experienced the national tragedy firsthand, Savannah said she knows it was a sad day in which many people lost their lives.
But she and her classmates have a better understanding after a presentation Tuesday morning in which Principal Denise Murray explained the importance of the event to a post-9/11 generation.
"Boys and girls, you are a part of history," Murray said. "Always study history and learn about America and the heroism and bravery that made our country a place of freedom and democracy."
Every year, Murray has been sharing her own connection to 9/11 with students. Her husband is a retired lieutenant from the New York Port Authority Police Department.
The couple lost 37 friends that day who worked in the department and responded to the attacks.
Lesson of 'terrible tragedy'
"Teachers and parents, you play an important role in making sure the children learn the right lesson from this terrible tragedy and that your children know the difference between right and wrong," Murray said, standing next to a plaque commemorating the 37 officers.
The school ceremonies were just two of a few held around the Las Vegas Valley to commemorate the lives lost.
Every Las Vegas Fire Department station held a bell ringing tribute at 6:45 a.m., department spokesman Tim Szymanski said. At Station 5, a flag that once flew over the World Trade Center was raised to half-staff over a piece of steel from the buildings that is always on display at Station 5.
Retired New York City firefighter Frank Pizarro, who was in a parking garage near the base of the trade center and survived the second tower collapse, sang the national anthem.
Contact Amelia Pak-Harvey at apak-harvey@reviewjournal.com or 702-383-4630. Follow @AmeliaPakHarvey on Twitter. Contact Meghin Delaney at mdelaney@reviewjournal.com or 702-383-0281. Follow @MeghinDelaney on Twitter. Review-Journal staff writer Blake Apgar contributed to this report.