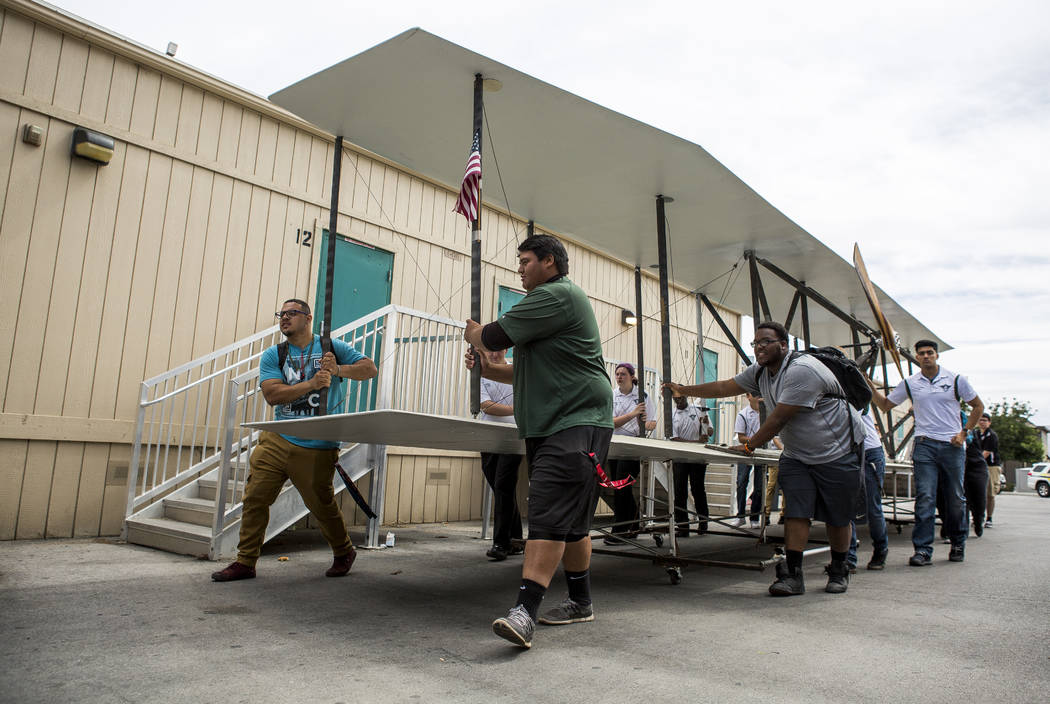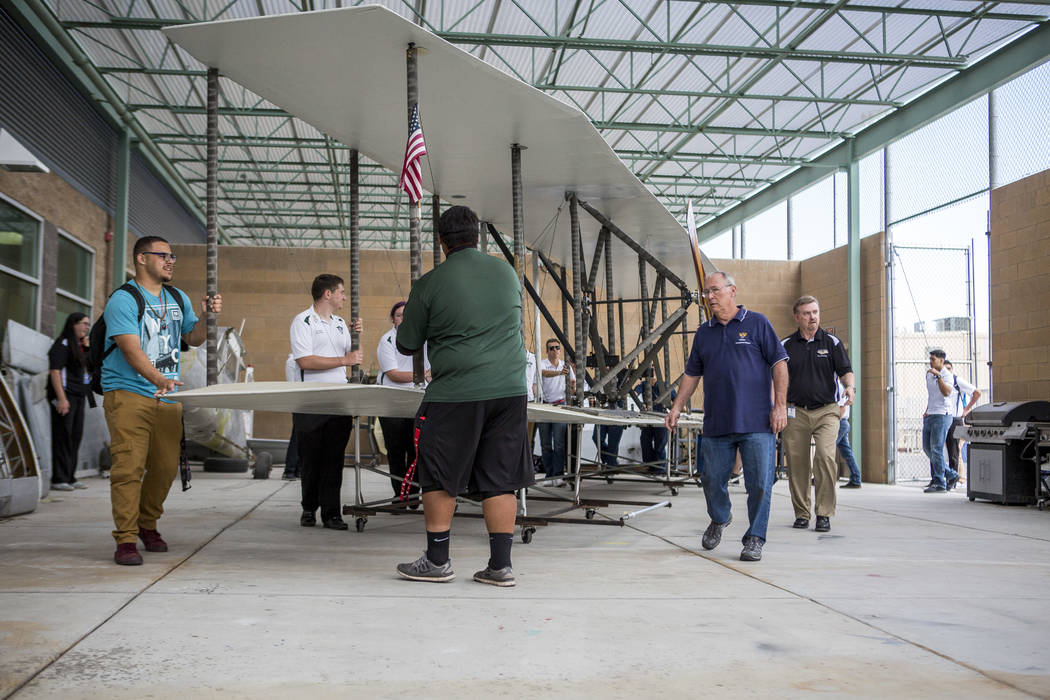 Aviation students at Rancho High School can now practice their maintenance skills on a model of a plane that is more than a century old.
Through the efforts of the Las Vegas chapter of the Air Force Association, the high school has received a full-size replica of the 1905 Wright Brothers Flyer, the first successful aircraft to take flight.
The model, named "USU Wright Flyer," originally was designed and assembled by students at the University of Southern Utah in 2003 to honor the 100th anniversary of flight.
Once the plane is fully assembled, it will be used to promote learning and careers in aerospace and might make an appearance at Aviation Nation, the air show at Nellis Air Force Base in November.