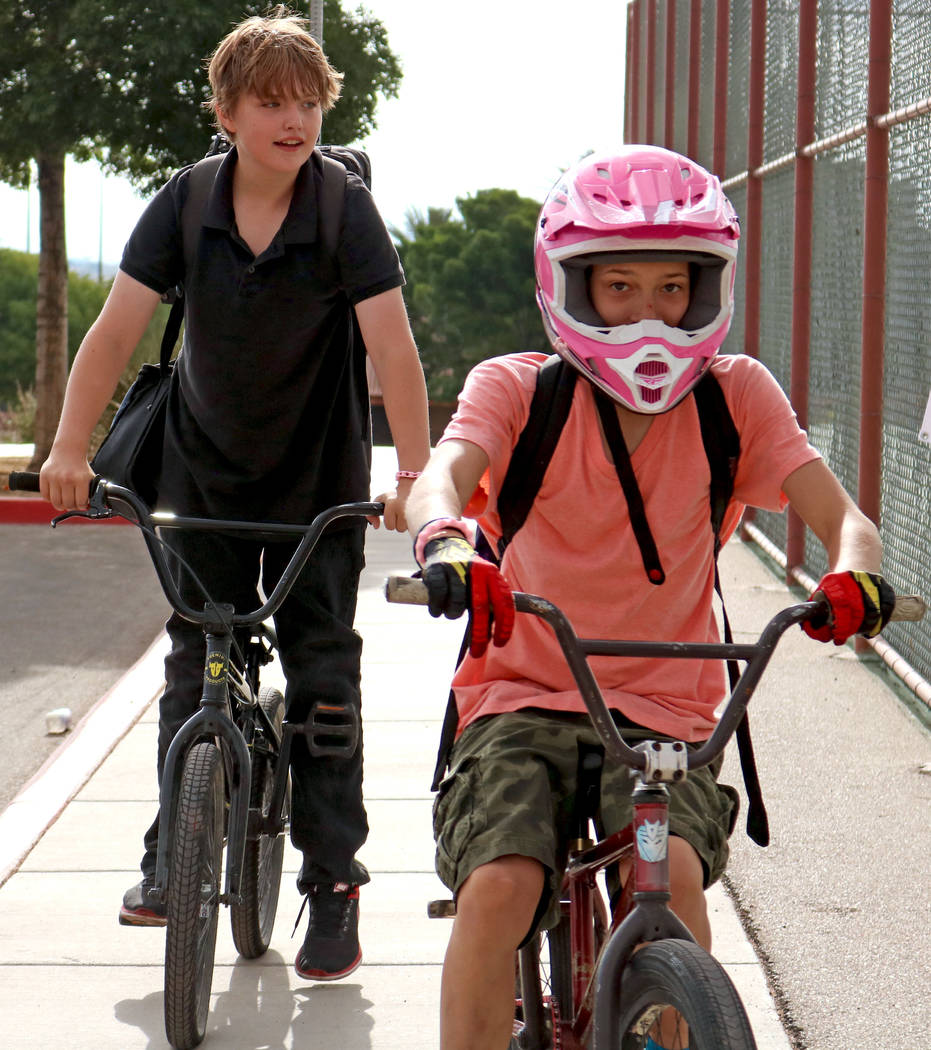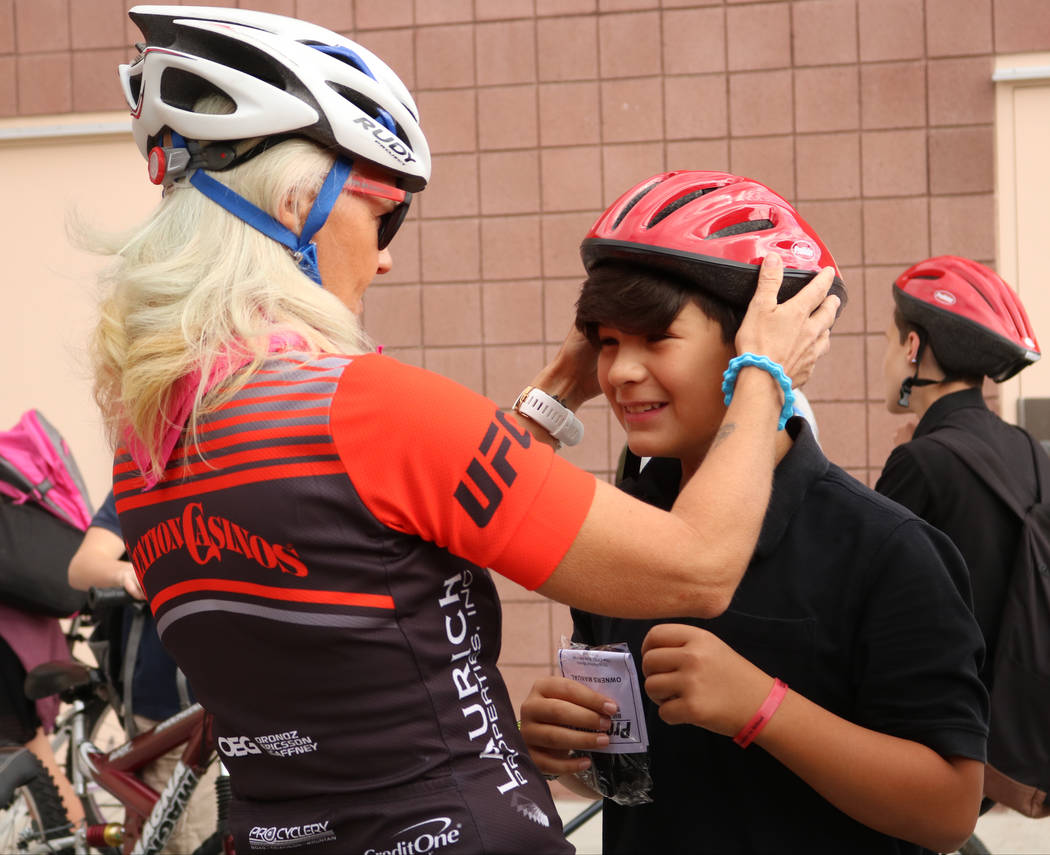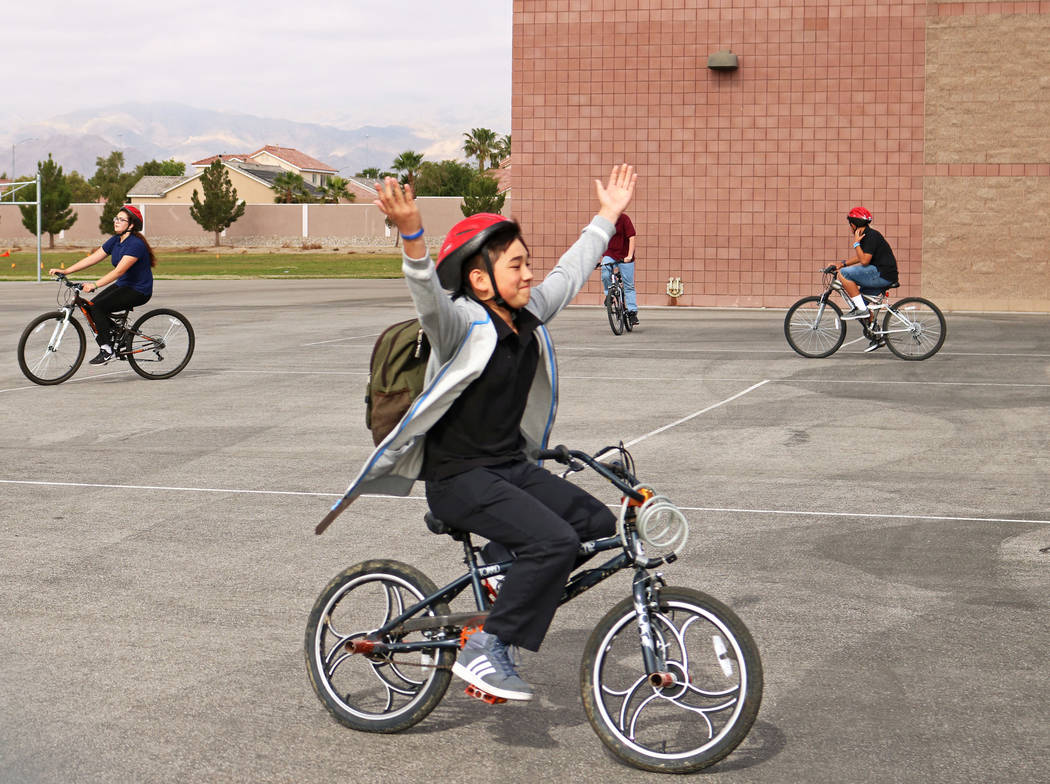 Students and teachers from Cadwallader Middle School celebrated National Bike to School Day with an event Wednesday that featured a pedal-powered smoothie-making bike and special appearances from professional BMX riders Eric Sweets and Ricardo Laguna.
Students received free helmets from Breakaway Cycling, a Las Vegas cycling team that helps with community activities, as they rode around the outside of the school's entrance. Breakaway Cycling also donated 17 bikes to the school as part of a large giveaway.
One of the biggest attractions during the event was a Fender Blender Pro bike trainer, made by Rock the Bike, that pedal-powers a special blender attachment in front of the handlebars. Several teachers and students took turns on the bike, pedaling as fast as they could to power the blender so that blueberry-banana-flavored smoothies could be served to the crowd. Even Laguna took a turn on the smoothie bike.
Volunteers from the local YMCA led a group of students and teachers in a group dance routine on the tennis courts. Students who preferred not to dance jumped bikes and scooters over a lowered tennis net next to the dancers.
"We want to encourage students, teachers and all people to ride their bikes to school," said April Turner, a school and community liaison when asked about the purpose of Bike to School Day. "Plus, it's fun. It's super fun."
Contact Gabriella Benavidez at gbenavidez@reviewjournal.com or at 702-387-5278. Follow @latina_ish on Twitter.