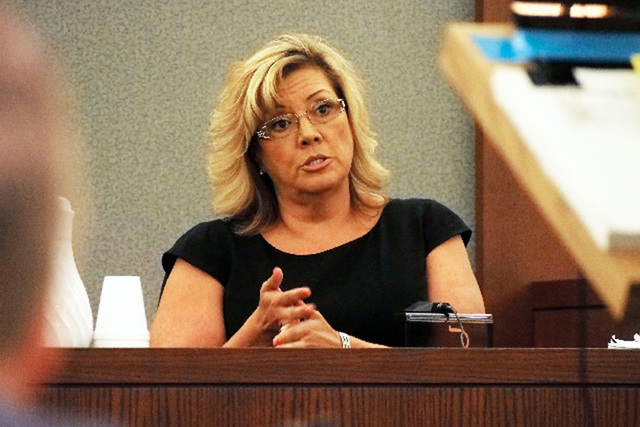 The former manager of an endoscopy center associated with the 2007 hepatitis C outbreak pleaded guilty Thursday to a conspiracy charge.
Tonya Rushing, 46, pleaded guilty to conspiracy to commit health care fraud. She faces up to five years in prison and will be sentenced in September, according to the U.S. attorney's office in Nevada.
Rushing entered the plea as part of a deal she reached with prosecutors in May.
According to the plea agreement, Rushing and Dr. Dipak Desai overcharged insurance companies for three years at the Endoscopy Center of Southern Nevada. They said nurses who administered anesthesia spent more time with patients than they actually did.
Rushing received about $1.3 million from the scheme, the U.S. attorney's office said. She will be sentenced Sept. 25.
Desai, who was convicted last year in the state case stemming from the hepatitis outbreak, is undergoing a mental health evaluation to determine whether he is competent to stand trial on the federal charges in October.
His lawyers have been trying to work out a plea deal for him.
Contact reporter Annalise Little at alittle@reviewjournal.com or 702-383-0391. Find her on Twitter: @AnnaliseLittle_.