Las Vegas vet, 93, says he was 'roughed up' at VA medical center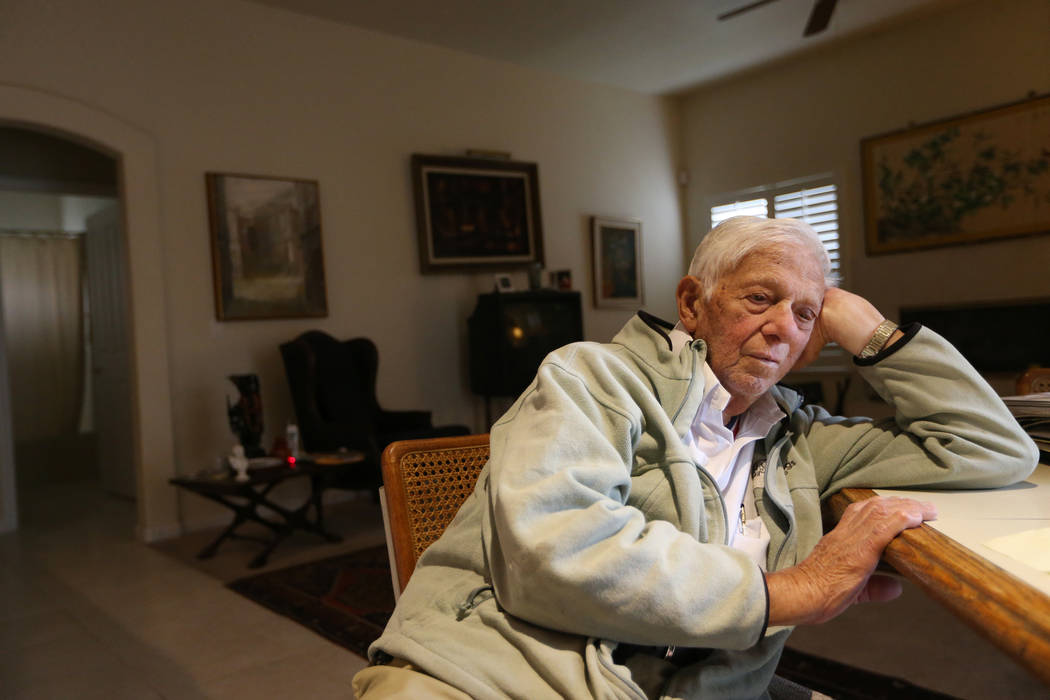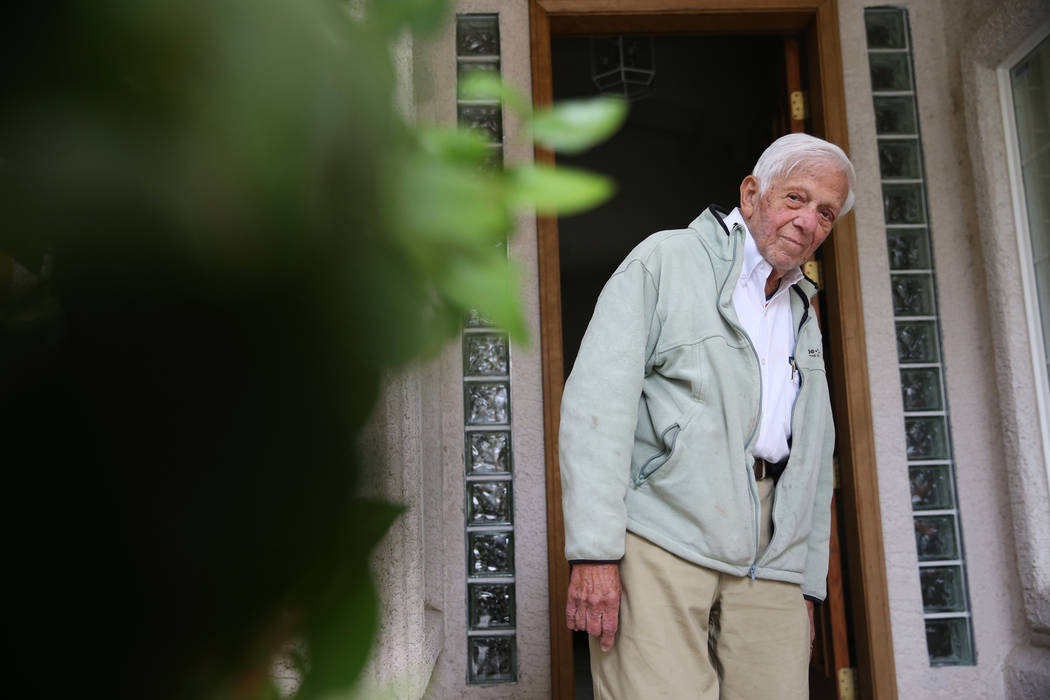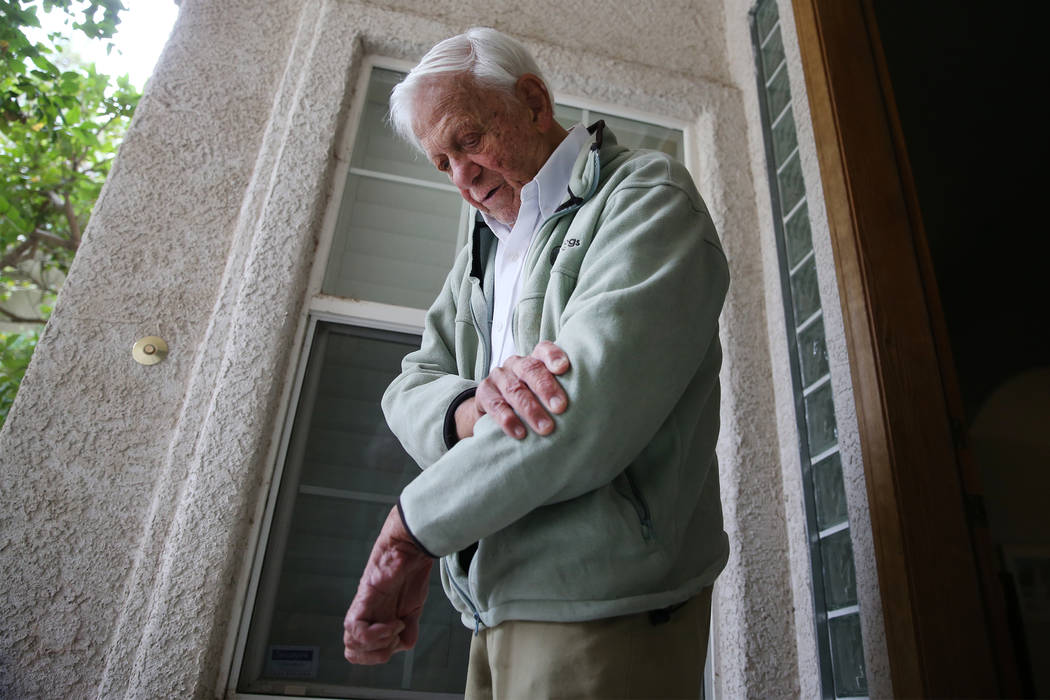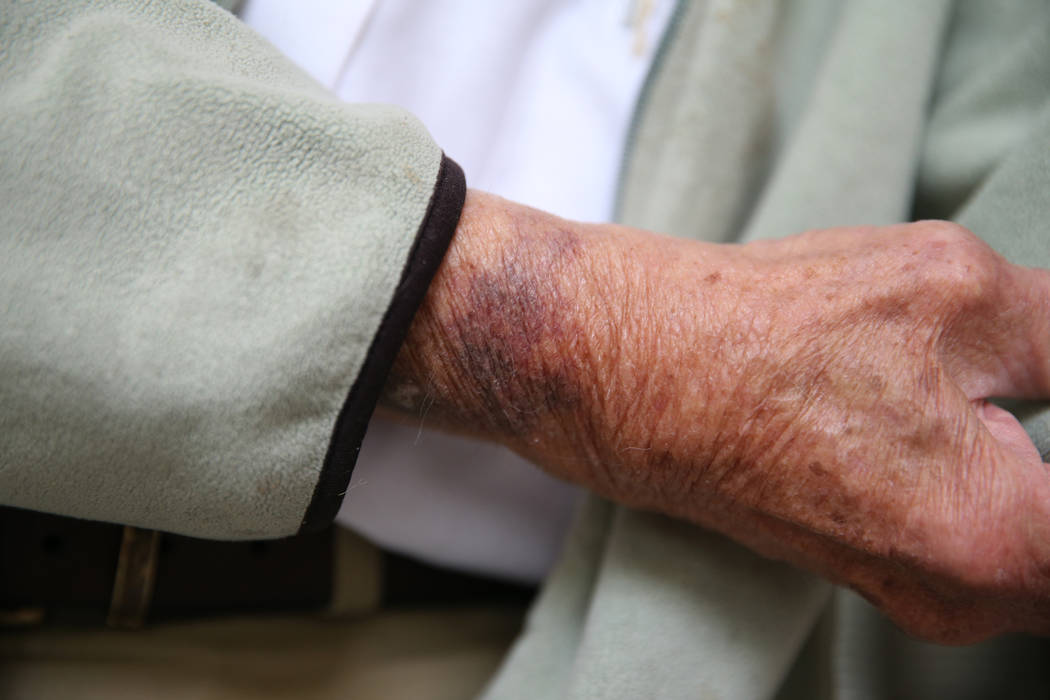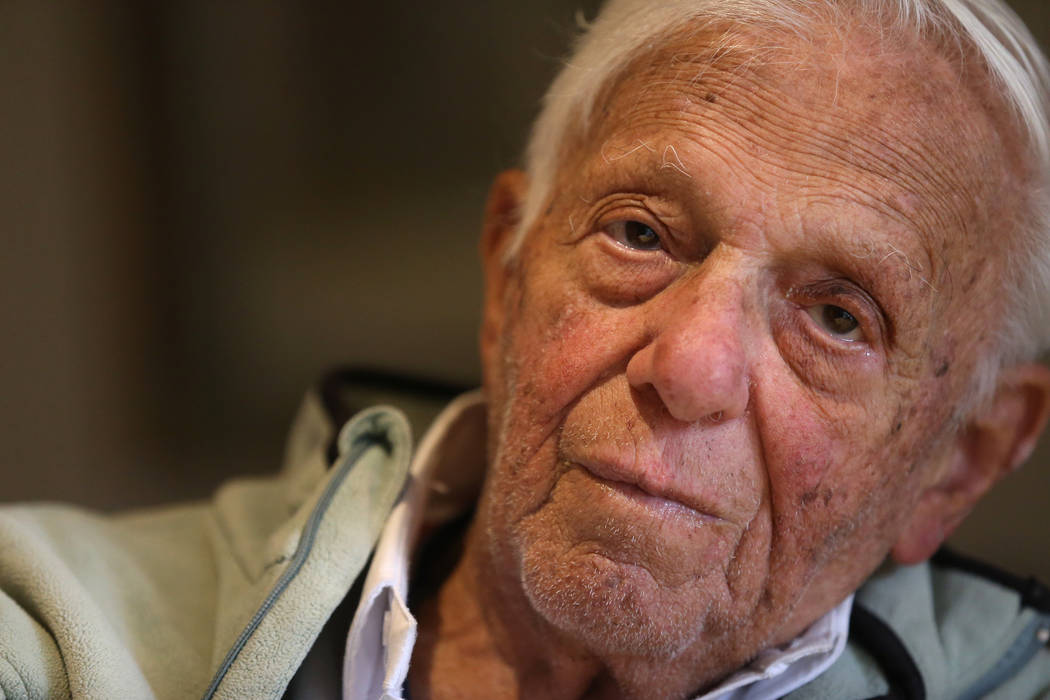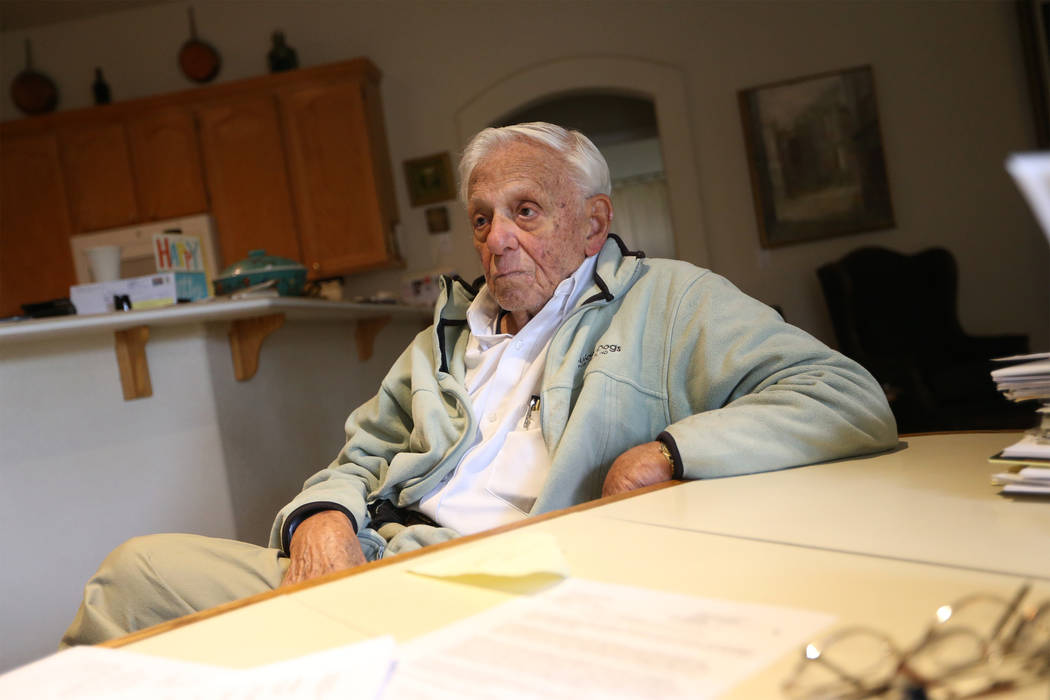 A 93-year-old World War II Army veteran says he was "roughed up" and arrested by police at the VA Medical Center in North Las Vegas after a dispute over a tardy shuttle.
Dr. S. Jay Hazan said he was detained in a room at the hospital for several hours and issued two citations after the encounter on Friday.
"They were stronger than I was. Stronger than a 93-year-old man with a blood cancer. What a joke," he said Wednesday, shaking his finger in indignation.
Hazan said he had been waiting more than two hours at the hospital entrance for a Medic Coach Services van to pick him up after the last of three doctor's appointments.
At 4:30, nobody came. By about 5 p.m., everybody was gone, he said. Hazan said he didn't know the name of the company, or the telephone number.
"Did they forget me?" he thought to himself.
When the driver arrived, he told Hazan that he had other people to pick up.
"I said, 'No. I've been here since 3 o'clock. I have to go home. I'm a diabetic, I've only had breakfast, I haven't had anything to eat, I have to get home,'" Hazan said.
When the driver refused to take him directly home, Hazan said he felt like he had no choice but to grab the van's keys out of the ignition.
"I was a true soldier," the retired doctor said. "… It was like I was in the Battle of the Bulge; I saw the answer to stop everything when I took that key."
Hazan refused to give the keys back, despite the driver's demands.
Within minutes, the VA hospital police arrived.
One officer, he said, grabbed him by his right wrist, leaving a purple bruise roughly the size of a watch band. Another officer emptied the veteran's pockets. The keys were pried from his fingers.
The Las Vegas man was issued two citations, one for disturbing the peace, which carries a $280 fine, and the other for taking the keys "with intent to steal or purloin any personal property." The latter citation calls for either a fine or imprisonment for up to a year, or both.
The VA police declined to comment Wednesday, saying all requests for information must be made through the federal Freedom of Information Act.
A spokeswoman for the transportation company also declined comment, but then briefly disputed Hazan's version of events by saying the police report and cameras at the VA tell a different story.
"He was actually asleep when the driver got there," she said Wednesday. "We love all of our vets," she added before hanging up on a reporter.
David Martinez, a spokesman for the VA Southern Nevada Healthcare System, said he was unaware of the event. "I wouldn't encourage anybody to break the law, of course, but I admire his gumption, anyway," Martinez said Wednesday.
Hazan said he hopes this doesn't happen to "another old man, let alone a vet."
"I didn't fight with anybody, I didn't struggle," he said. "And I'm not going to court unless they take me there."
Contact Briana Erickson at berickson@reviewjournal.com or 702-387-5244. Follow @brianarerick on Twitter.