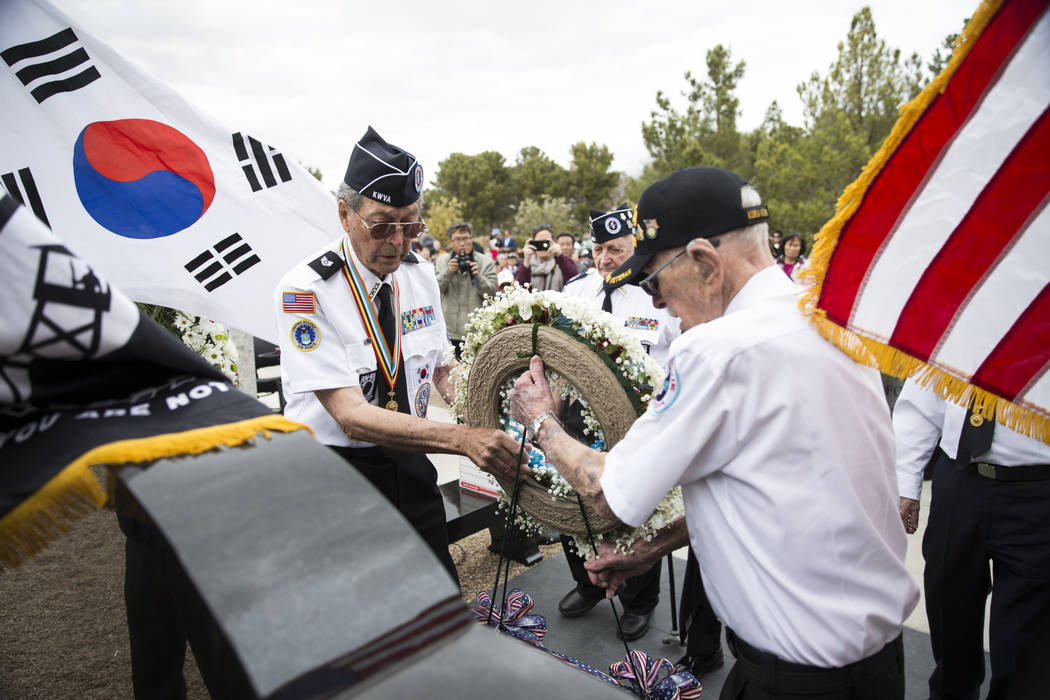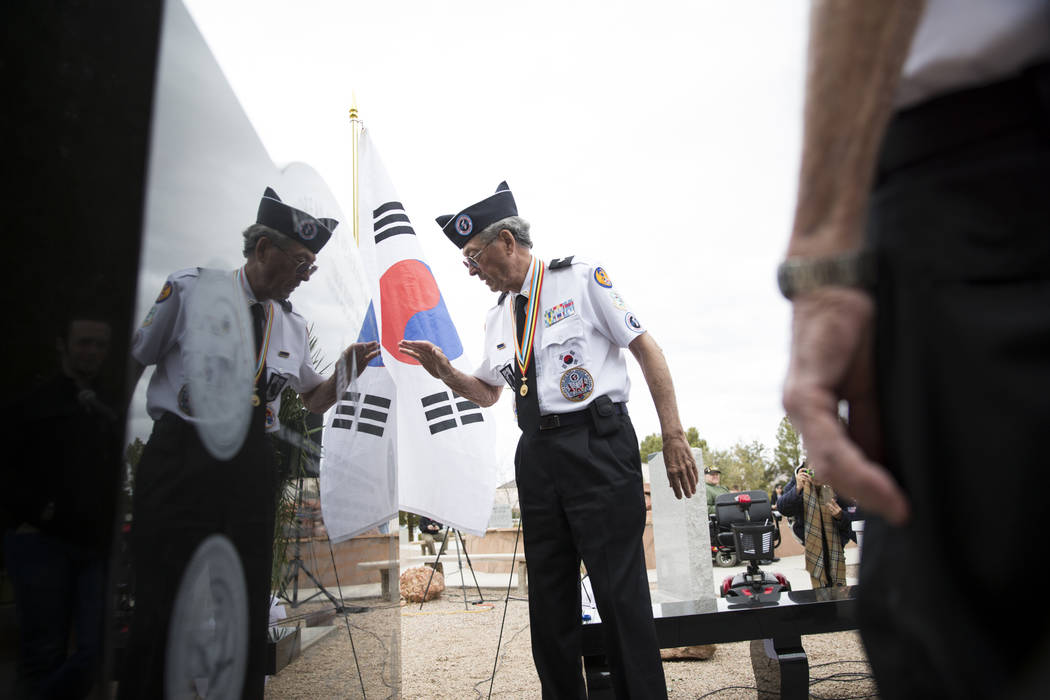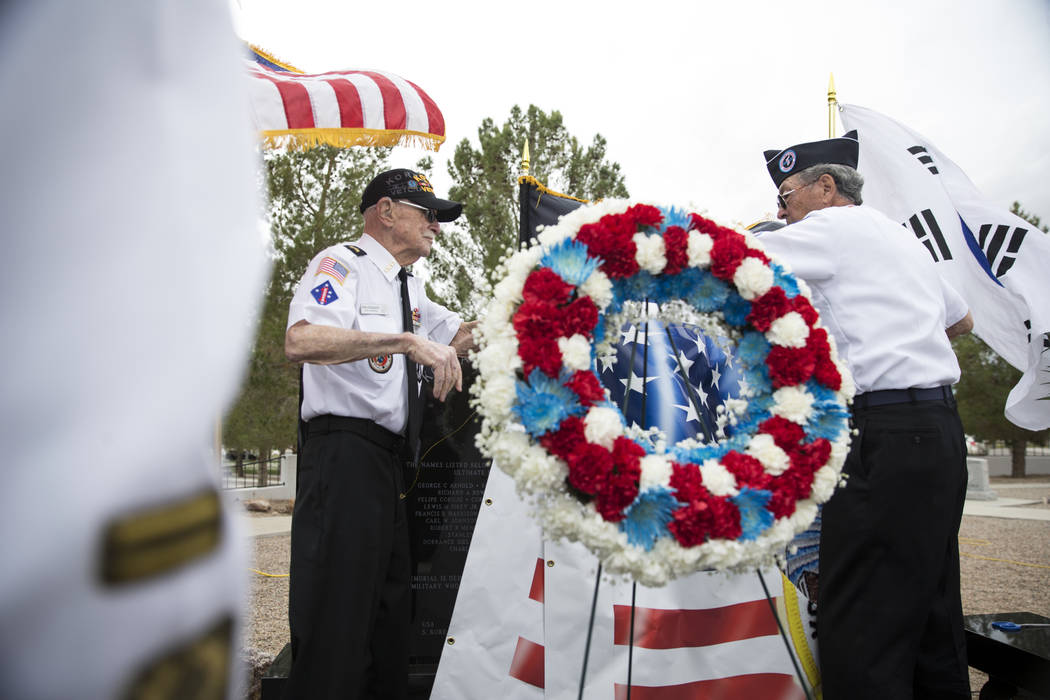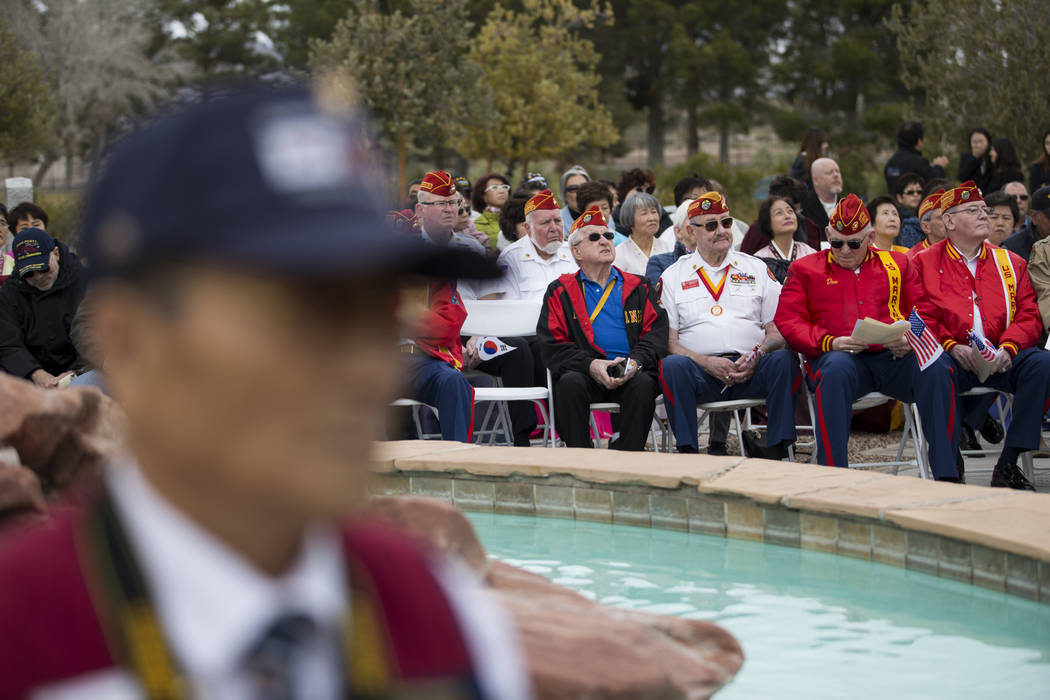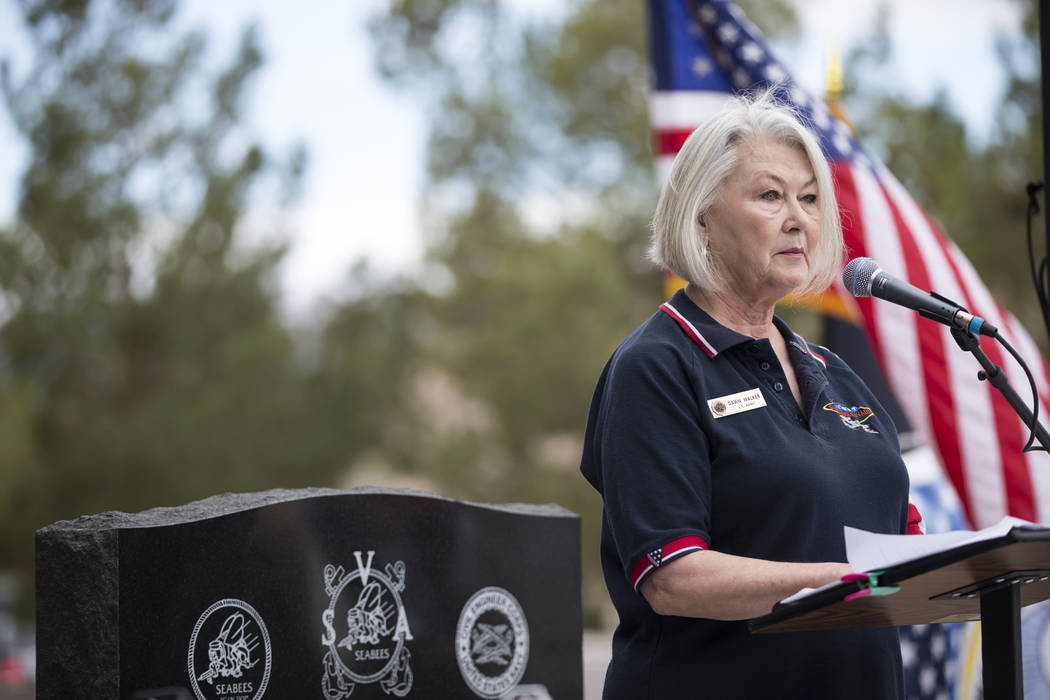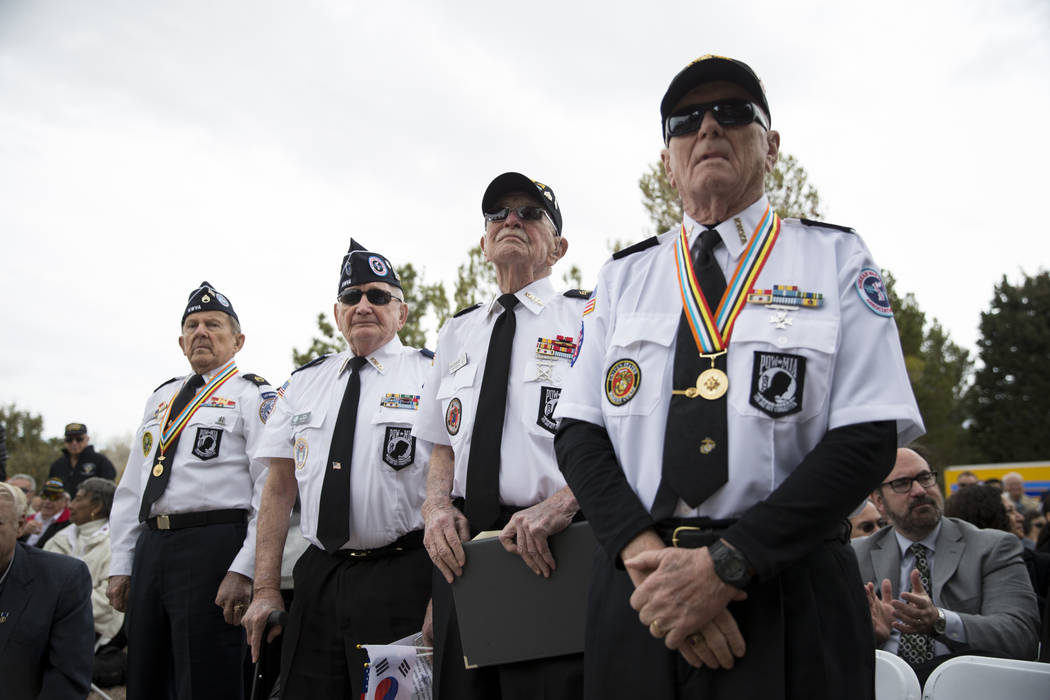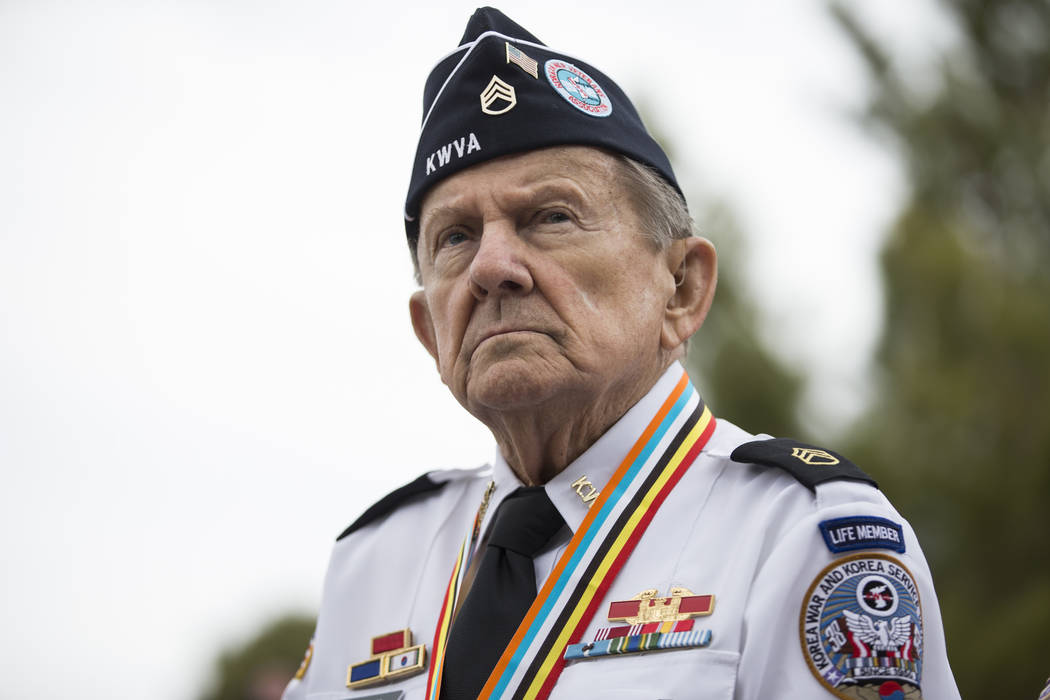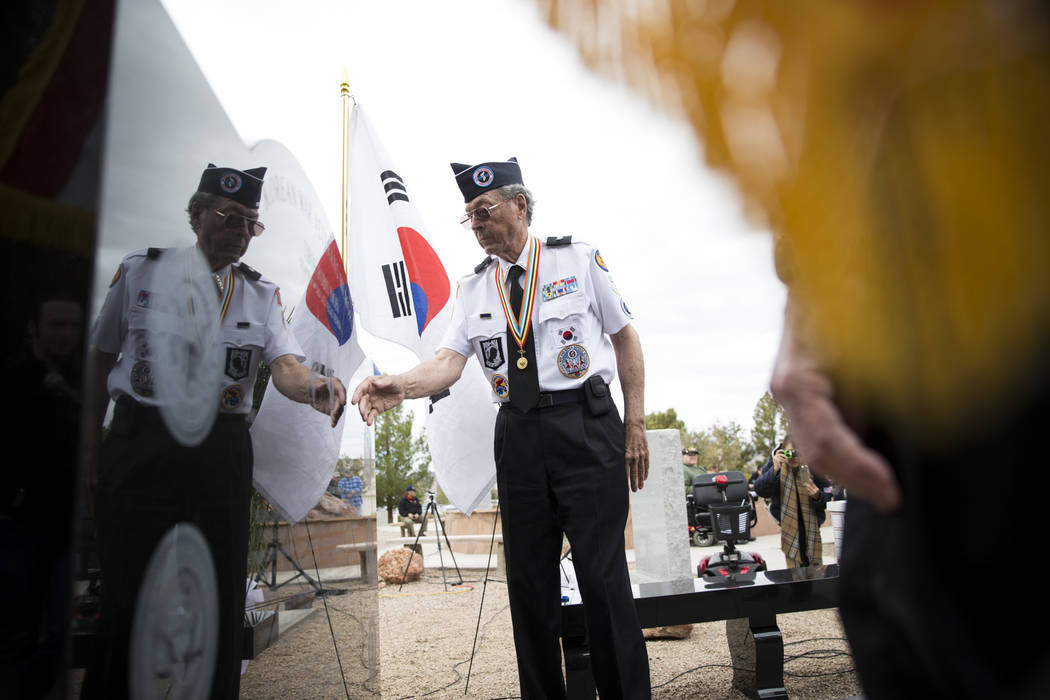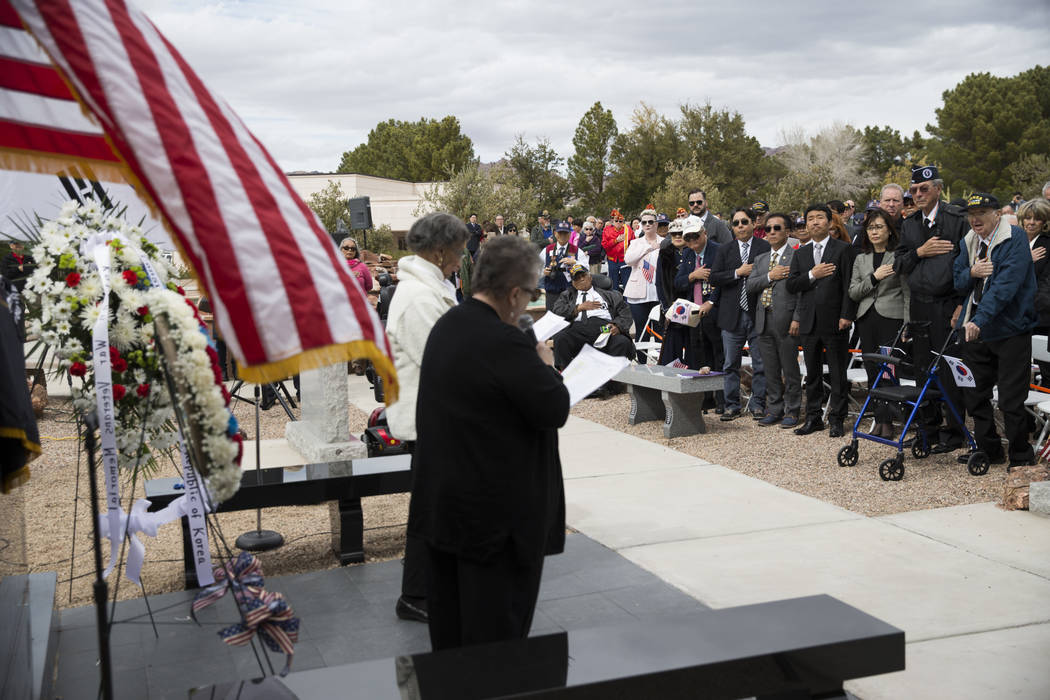 Veterans, residents and dignitaries gathered at the Southern Nevada Memorial Cemetery on Saturday for the dedication of a memorial honoring those who served in the Korean War, including 37 Nevadans who lost their lives.
The Korean War Veterans Memorial honors the service and sacrifice of those who served in the war and features a 7,220-pound monument, resting benches, brickwork and a walkway.
The Boulder City cemetery is the final resting place for 9,125 Korean War veterans.
Chuck Johnson, commander of the Korean War Veterans Association, officiated at the ceremony, which included the laying of a memorial wreath on the monument and the reading of the names of the 37 Nevada service members who died in the war.
Among those who spoke during the dedication were Kim Wan-joong, consul general of South Korea in Los Angeles, and U.S. Rep. Jacky Rosen, D-Nev.
Southern Nevada Memorial Cemetery, Boulder City