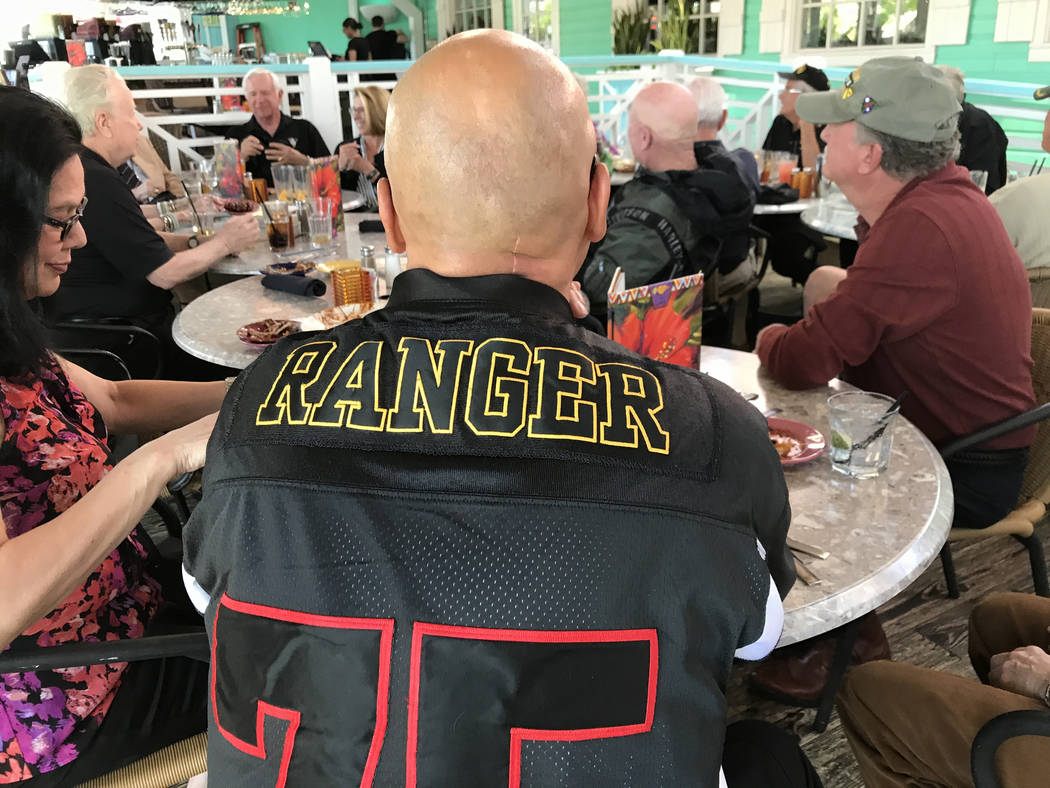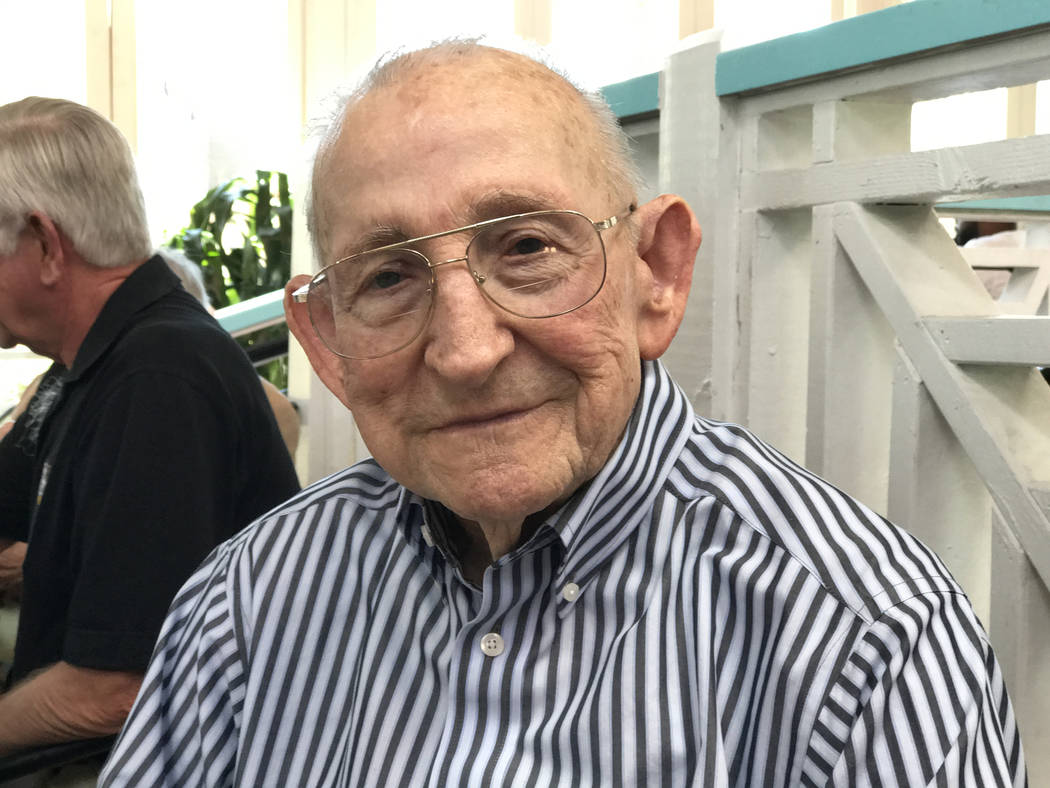 Army Rangers "lead the way" for reasons.
They never fail their comrades. They stay mentally alert, physically strong and morally straight.
And "surrender is not a Ranger word," according to their creed.
Dale Burchfield, 93, of Mesquite, is one who lives by that creed.
He trained in Scotland with the famous U.S. Army commando unit known as Darby's Rangers. It took on the name of West Point graduate Lt. Col. William O. Darby after he led them in storied operations during World War II invasions in North Africa and Italy.
Though years apart, Burchfield and Darby were both from Fort Smith, Arkansas.
Burchfield returned to Fort Smith after the war and resumed a career in the newspaper industry that included 35 years as a composing room and production manager with the Houston Chronicle.
Darby didn't make it back. He was killed in action by an artillery shell explosion in 1945 in northern Italy.
During training at a British commando base, Burchfield was hospitalized with an illness and assigned non-combat duties with 5th Ranger Battalion, which later played a pivotal role in the D-Day invasion of Normandy, France, at Omaha Beach.
Burchfield did participate in the occupation of France, where he was stationed in Paris. But he says that he still experiences survivor's guilt over the fact that "they put me in the hospital and (I) didn't know they were going to ship out without me."
On Memorial Day Burchfield said he's "going to be remembering those guys that took part in the invasions, the terrible casualties and many, many of my friends."
"I have a little bit of anxiety about being non-combat and these guys were right in the middle of all of it. I'll be thinking about them," he said during a U.S. Army Ranger Association luncheon on April 29.
But Tom Evans, a Vietnam War combat Ranger from the Los Angeles area, said Burchfield has nothing to regret.
"When you look at the Rangers, they have a tremendously long history and Dale is an integral part of that history. We wouldn't be where we are today without good folks like him," said Evans, a pathfinder in the 9th Infantry Division, 1st Aviation Brigade, during peak combat operations in Vietnam, 1966-1968.
Evans said he, too, will be thinking today "about all of my friends who unfortunately aren't here anymore."
"Those of us that are here are very fortunate because we gave some and, as you know, many gave their all. God bless their souls," he said.
Contact Keith Rogers at krogers@reviewjournal.com or 702-383-0308. Follow @KeithRogers2 on Twitter.
Darby's Rangers
West Point graduate Lt. Col. William O. Darby led the U.S. Army commando unit that bears his name.
A native of Fort Smith, Arkansas, Darby was commissioned as a field artillery second lieutenant at the United States Military Academy in 1933.
During World War II, his admiration for British commandos inspired him to establish a similar unit in 1942, the 1st Ranger Battalion, which trained first in Northern Ireland and later with British counterparts in Scotland.
Darby was awarded the Distinguished Service Cross for the assault on Arzew in North Africa in 1943. He added an oak leaf cluster to his Distinguished Service Cross for extraordinary heroism in Sicily, also in 1943.
In the fall of 1943 to the spring of 1944, Darby led soldiers in the Italian campaign. Then while attacking Trento in northern Italy to cut off retreating German forces, he was killed by an artillery shell on April 30, 1945. He was promoted posthumously from colonel to brigadier general.
Before his death in 2015, longtime Las Vegas resident Dennis L. Schumacher was among the last volunteers to serve in combat in the 1st Ranger Battalion with Darby in Italy and North Africa.