Bodies of man, infant believed he abducted, found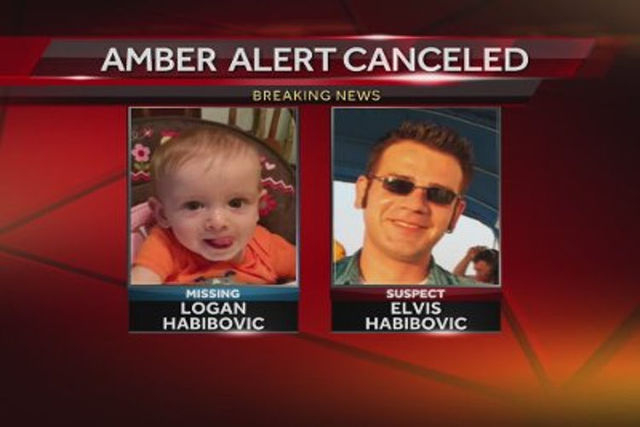 DES MOINES, Iowa — A search for a man and the 9-month-old son he is believed to have abducted has been canceled after Missouri authorities found a burned vehicle with what are believed to be their remains inside, police said on Wednesday.
An Amber Alert was issued overnight by Urbandale, Iowa, police for infant Logan Habibovic and his father, Elvis Habibovic, 33, who authorities believed were en route to Florida, where the father had lived recently, police said.
He had picked the boy up on Tuesday morning under a joint custody agreement with the infant's mother, who called police on Tuesday night when they did not return and she could not reach the man, police said.
Urbandale Police said they were notified by the Missouri Highway Patrol shortly after the alert was issued that a burned vehicle with an adult and infant inside had been found Tuesday evening in a northern Missouri county.
Authorities believe the remains were those of the father and son and were working to confirm that, police said in a statement.
The vehicle matched the description of the black SUV that Habibovic was believed to be driving and was found in a conservation area in Harrison County, about 90 miles south of Urbandale on Interstate 35.