California wildfire grows as hot, dry conditions persist
Updated July 16, 2017 - 5:07 pm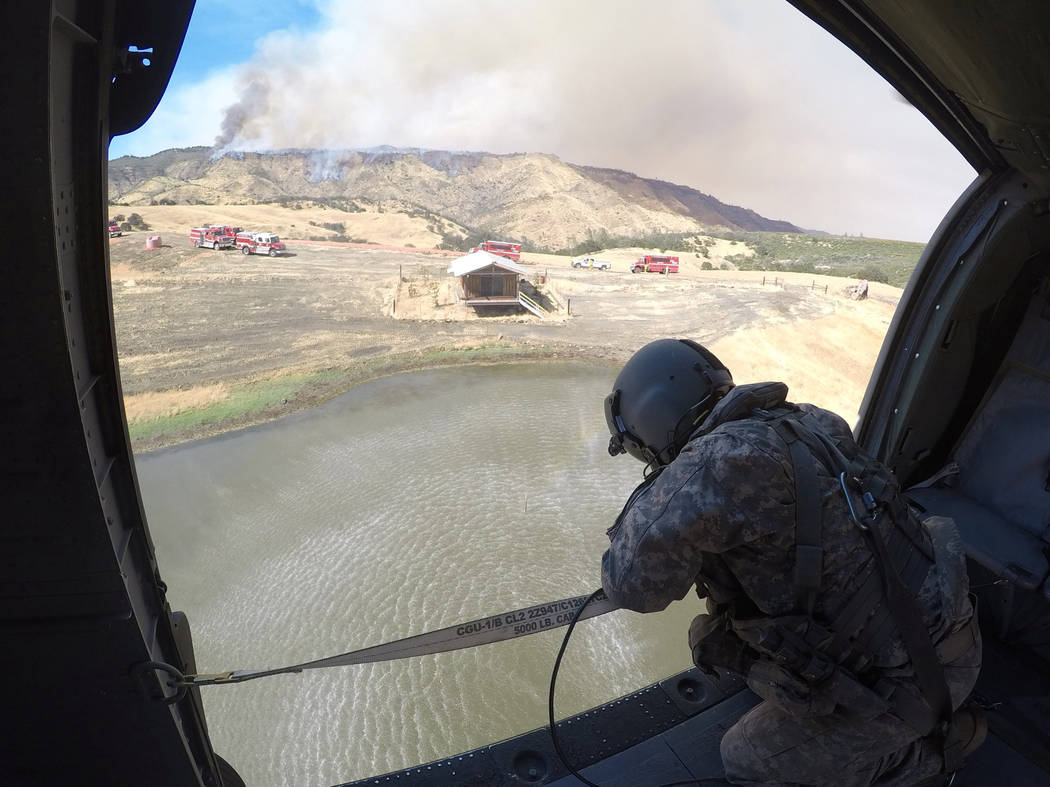 A damaging wildfire burning on California's scenic central coast was expected to expand Sunday afternoon, with higher temperatures, lower humidity and high winds working against efforts to contain it, officials said.
By Sunday morning the so-called Whittier Fire burning near Santa Barbara was 36 percent contained, a reversal since Friday, when the blaze was 50-percent contained, the California Department of Forestry and Fire Protection, or Cal Fire, said.
Cal Fire bumped up the number of dwellings to 17 damaged by the fire after getting a closer look at the affected area. Most of them were burned in the early hours of the fire, which started on July 8.
The fire grew on Friday evening when so-called "sundowner" offshore winds picked up, pushing it into dry brush that has not burned since 1955, Cal Fire said.
By Sunday morning, the conflagration had burned 18,015 acres along California's scenic central coast, up from 17,364 acres Saturday afternoon.
An evacuation shelter is open at a high school in Goleta, which is near Santa Barbara.
In the area of the fire, temperatures on Sunday were expected to reach as high as 101 degrees Fahrenheit and humidity low, in the range of 10 to 15 percent.
The Whittier Fire is among more than 50 large, active wildfires burning across the U.S. West as forecasters warned that hot, dry conditions could persist, creating tinderbox conditions.
Flames have charred more than twice as much land in California so far in 2017 compared with the same time last year, according to Cal Fire.
Related
Crews make progress against dozens of fires across western US
Western wildfires feeding on grass brought on by winter rain