Charlottesville works to heal a year after violent rally
Updated August 10, 2018 - 4:46 pm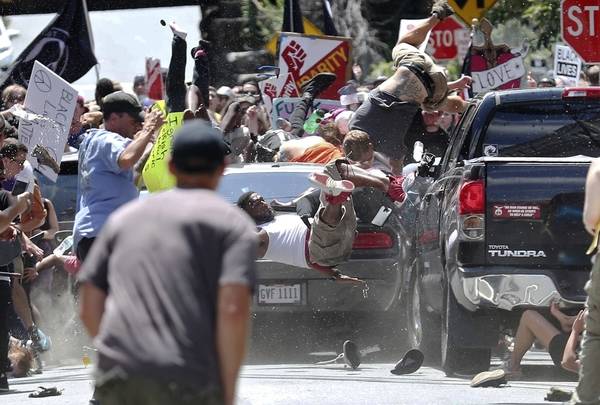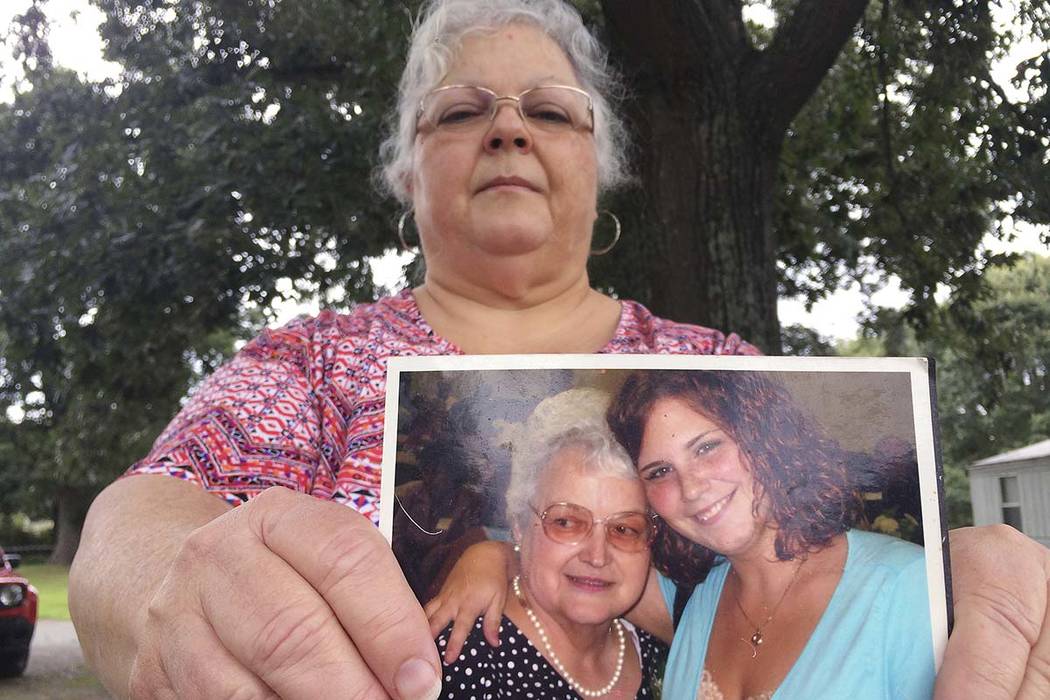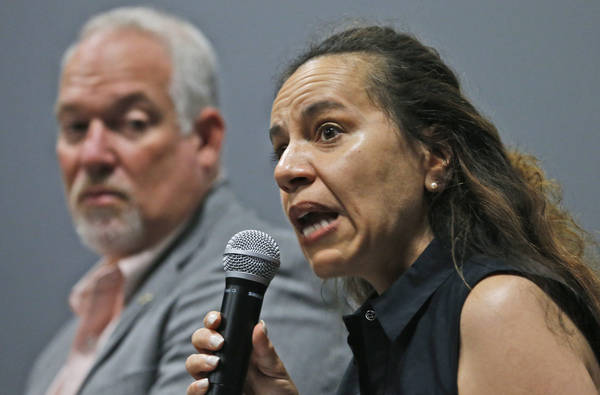 CHARLOTTESVILLE, Va. — Healing is hard. In this Virginia city, like the nation, racial divides run deep and the path to overcome memories and pain may take some time.
A year after white supremacists held a violent rally here that left a counterprotester dead, this affluent college town is trying to bridge those sharpened divides and political polarization.
The ugly clash between neo-Nazis chanting racial epithets and skirmishes with counterdemonstrators thrust this community into the national spotlight last August.
Since then, the city has promoted resilience and healing as it acknowledges the painful feelings that resulted from the events, sparked by a proposal to move a statue of Confederate Gen. Robert E. Lee from a public park.
But with the anniversary this weekend, and white nationalists planning a rally in Washington and possible gatherings here, officials want to prevent a repeat of violence that claimed the lives of Heather Heyer, 32, and two on-duty Virginia troopers who died in a helicopter crash.
Virginia Gov. Ralph Northam declared a state of emergency to assist Charlottesville and D.C. suburbs with aid and services to stop violence before it breaks out.
"Declaring this state of emergency in advance of the anniversary and the related planned events will help us ensure that the state and the city have all available resources to support emergency responders in case they're needed," Northam said.
National headlines
The Aug. 12 tragedy in Charlottesville made national headlines when President Donald Trump refused to denounce the white supremacists who marched and chanted "Jews will not replace us" during two days of protests in this idyllic town.
But televised images of white nationalists with lighted tiki torches, involved in beatings and fights with African-Americans, drew public outrage.
Trump noted that counterprotesters were also involved in the clashes, and argued there was a moral equivalency with "very fine people on both sides" responsible for the tragedy.
But Republicans, Democrats and faith-based leaders were quick to distance themselves from Trump and condemn white nationalism, the Ku Klux Klan and neo-Nazi groups that called for racial division.
Charlottesville itself is a community that is 65 percent white and 18 percent black with smaller Asian and Latino populations, according to U.S. Census Bureau data for 2017.
The moral equivalency argument used by Trump still stings in the minority community, which saw white protesters carrying rifles and other firearms marching through the city, shouting slogans and carrying intimidating signs.
During a packed City Council meeting last week, Wes Bellamy, a city councilor, said plans to shut down local parks and vehicular routes this year appeared to be a "heavy-handed approach" that unfairly targets the black community, and those who would stand against another racist rally.
Business leaders, though, cautioned the city against closing off downtown to tourists over the summer weekend when restaurants, taverns and shops rely on tourist money.
One resident at the council meeting held up a placard: "Punish Nazi's Not Residents."
Police Chief RaShall Brackney told the council that the security plans were "a balance" to protect citizens from more violence this year.
Changes in the community
Brackney is the first African-American police chief to serve Charlottesville. Mayor Nikuyah Walker is the first African-American female mayor.
They are part of the change the city has seen since last year, when activists, including pre-election Walker, accused city officials of doing little to stop the violence and said police were slow to respond to the white nationalist rally.
Racial tension at the city council meeting, where Walker's supporters turned up in force and shouted at white city councilors, is a reminder of the raw emotion that African-American activists said comes not only from last year's rally, but also years of social injustice.
But it sounded a disturbing racial tone to those not aligned with the new mayor.
City leaders, regardless of race, were quick to act in December when resident Jason Kessler was denied a permit for an anniversary "Unite the Right" rally.
Kessler sued the city in federal court for infringing on his First Amendment rights. He withdrew his application for a permit last month, however, after he received permission for a rally in Washington.
Charlottesville acting City Attorney Lisa Robertson said Kessler did not give a reason for withdrawing his application, "but we are glad he did. It was the right thing to do."
Still, the city is bracing for unannounced events from protesters and counterprotesters.
Memorial to the victim
A makeshift memorial remains at the downtown intersection where Heyer was killed when a white nationalist drove his car into counterprotesters.
Flowers, mementos and sentiments written in chalk on brick walls mark the site of the tragedy, along with a memorial Heather Heyer Way street sign erected by the city.
James Alex Fields Jr., 21, of Ohio, was indicted this year on 30 counts of hate crimes resulting in death or injury. His trial is scheduled for later this year.
U.S. Attorney General Jeff Sessions said the indictment shows that the federal government will "aggressively prosecute violent crimes of hate that threaten the core principles of our nation."
But like Charlottesville, the country continues to struggle with racial divisions that lie at the heart of the violence in Virginia.
"Charlottesville was a wake-up call for this country and woe unto us if we fail to heed the warning that hatred continues to thrive among us," said Stephen Smith, executive director of the University of Southern California Shoah Foundation.
Smith said "a year has passed, but the instigators have not gone away. I don't think we'll ever see the end of this dark side of our humanity."
Washington rally on Sunday
In Washington, federal and city officials are preparing for a crowd of white nationalists who have a permit to rally at Lafayette Park, across Pennsylvania Avenue from the White House.
There have been no specific threats of violence, said Peter Newsham, the district police chief, but the city is implementing emergency rules that make it illegal to carry firearms without a permit.
"Officers will be on high alert for anyone carrying a firearm," Newsham said.
Authorities say protest groups will be separated, with the white nationalists kept in the park across from the White House.
White nationalists heralded Trump's election as an endorsement of their cause, something the administration has outright denied.
But Trump has been defiant in his refusal to blame white hate groups for starting the altercation in Charlottesville that resulted in death and injuries last August.
The president again used the moral equivalency defense in Helsinki, Finland, during a meeting with Russian President Vladimir Putin. Trump declared that the U.S. and Russia were equally to blame for years of failure to reconcile differences.
That message, also denounced by congressional Republican leaders and conservatives, as well as Democrats, evoked the confusion over the president's position on Charlottesville.
"I would not compare the two situations," White House spokeswoman Sarah Sanders told reporters.
Contact Gary Martin at gmartin@reviewjournal.com or 202-662-7390. Follow @garymartindc on Twitter.
RELATED
Charlottesville renames parks at center of Confederate controversy
Federal hate crime charges filed in Charlottesville attack
White man guilty of assaulting black man at nationalist rally
Charlottesville car attack suspect now faces 1st-degree murder charge
Report critical of police response at white supremacist rally
Tarps over Confederate statues in Charlottesville torn down
3 men charged in attacks on Charlottesville counterprotesters
Memorial held for Va. woman killed at white nationalist rally
Trump denounces 'repugnant' white supremacists, hate groups