Colo. teen faces attempted murder charge in girl's stabbing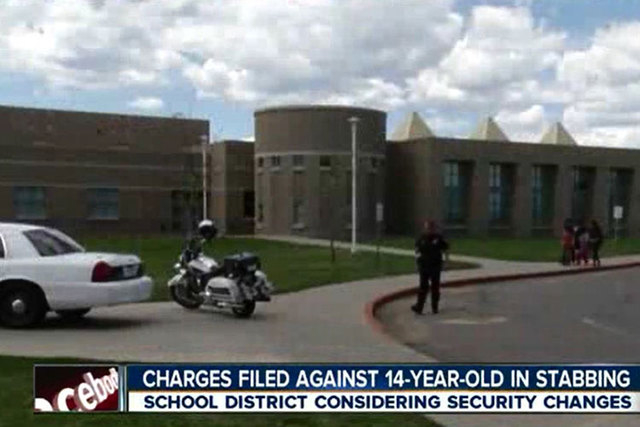 DENVER — Prosecutors in Colorado charged a 14-year-old boy on Monday with attempted first-degree murder, assault and possession of a weapon on school grounds after a 14-year-old girl was stabbed last week at a Denver-area elementary school.
The victim was airlifted to a hospital and survived after last Thursday's incident at the Aspen Creek Elementary School in Broomfield, authorities said.
The boy was also charged with being a violent juvenile offender and an aggravated juvenile offender for using or threatening to use a deadly weapon, the District Attorney's Office for Adams and Broomfield Counties said in a statement.
Prosecutors said the charges would be filed formally in Broomfield District Court on Tuesday morning. The suspect is being held in the Adams County Juvenile Detention Center.
(Reporting by Daniel Wallis; Editing by Peter Cooney)