Court papers: Conn. man planned with girlfriend to kill his parents
November 2, 2015 - 12:34 pm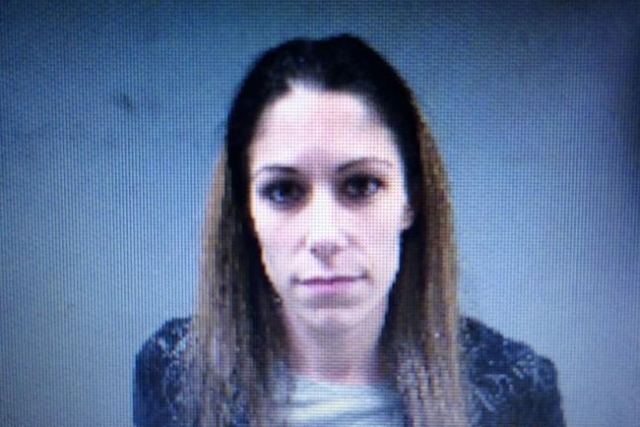 BRIDGEPORT, Conn. — A Connecticut man charged with murdering his parents plotted with his girlfriend to kill them out of anger when he learned they planned to cut him out of their will, according to court papers on Monday.
Kyle Navin, 27, who was arrested in September on gun charges a month after his parents disappeared and was charged on Friday with murdering them, discussed the murders in text messages with Jennifer Valiante, 31, according to the documents. Valiante was arrested on Friday and appeared in court on Monday to face conspiracy charges.
The arrests marked the first major breaks in the investigation into the disappearance of Jeffrey Navin, 56, and Jeanette Navin, 55, who were last seen on Aug. 4. Their bodies were identified on Friday, after being discovered behind a vacant house near where they once lived.
Superior Court Judge William Holden in Bridgeport ordered Valiante held on $2 million bond, despite her attorney's plea for a lower bail.
"Ms. Valiante has known about this situation for three months and has not fled," said defense attorney Elliot Warren, who said his client was innocent.
Valiante, short and thin, appeared dazed and did not speak during her brief court appearance.
Navin and Valiante discussed the killing in text messages, according to Valiante's arrest affidavit. The exchange indicated he had been desperate for money because of a heroin addiction that cost up to $600 a day and angry over his parents' plans to sell a garbage disposal business where he was operations manager.
After a confrontation with his father in May, Navin texted Valiante that he was "trying not to punch him in the face because if I do punch him I won't be able to stop," the affidavit states.
Navin also wrote to Valiante in a text that the perfect plan "would wipe out the infection and get money for life," according to the affidavit. In another text Navin states his plan would "solve every single problem and give us a wealthy amazing life."
Valiante responded, "I hear ya. It sounds very good."
Navin, already in custody on a federal gun charge, is due to be arraigned on murder charges later this week, said his attorney, Eugene Riccio.
Warren insisted his client is innocent. "She maintains she had nothing to do with any of this, and in fact was saddened when she learned the Navins were missing," he said outside the courtroom.