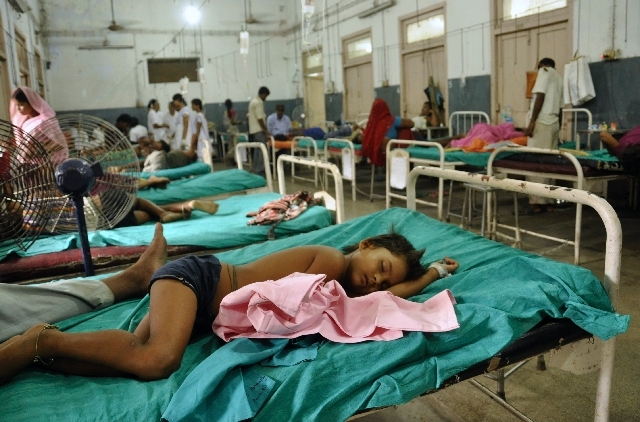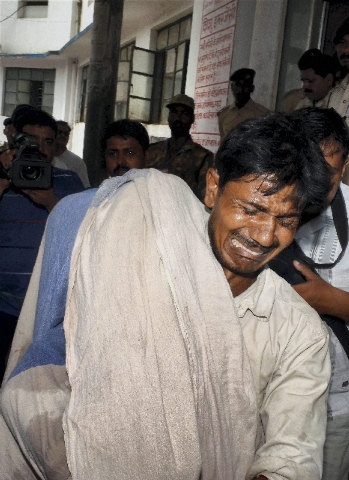 NEW DELHI – At least 22 Indian children died and 25 others were hospitalized after eating a contaminated lunch at a state-run primary school in the eastern state of Bihar, prompting violent protests.
The students, many of them younger than 10, and a cook fell ill Tuesday after eating at the school in the province's Chhapra region, local administration official Abhijit Sinha said by phone. Those being treated had been moved to the Patna Medical College, Manish Sharma, a local magistrate said.
The culprit may have been organophosphorus, compounds commonly found in pesticides, Bihar Education Minister P.K. Sahi said at a news conference in the provincial capital of Patna, citing the initial findings of doctors treating survivors. The cook had expressed concern over the quality of the oil used to prepare the meal, Sahi said without citing a source. Reports conflicted over whether the cook had also died.
Indian provinces provide free lunch to improve nutrition levels and increase school attendance. India has the world's highest percentage of malnourished children, except for East Timor, and 43.5 percent are underweight, according to the 2012 annual Global Hunger Index, a report compiled by a group of nongovernmental organizations including the Washington-based International Food Policy Research Institute.
The effectiveness of India's policies to provide free or subsidized food for the poor is curbed by rampant corruption and poor governance, investigations by Bloomberg News showed last year.
Corrupt politicians and their criminal syndicates have looted up to $14.5 billion in food intended for public distribution in the state of Uttar Pradesh, neighboring Bihar, alone.
The government of Bihar Chief Minister Nitish Kumar ordered an official inquiry as television footage showed local people armed with sticks and poles attacking buildings and torching a bus. Opposition politicians called a strike Wednesday in the district to protest the deaths.
The school's head teacher and her family were absconding, Sahi told reporters. Television channels including CNN-IBN broadcast images of villagers crowding a sparsely furnished school building that was strewn with metal plates.
More than three-quarters of India's 1.2 billion population eats less than the minimum targets set by the government. The ratio has risen from about two-thirds in 1983.
— With assistance from Prabhudatta Mishra in New Delhi.