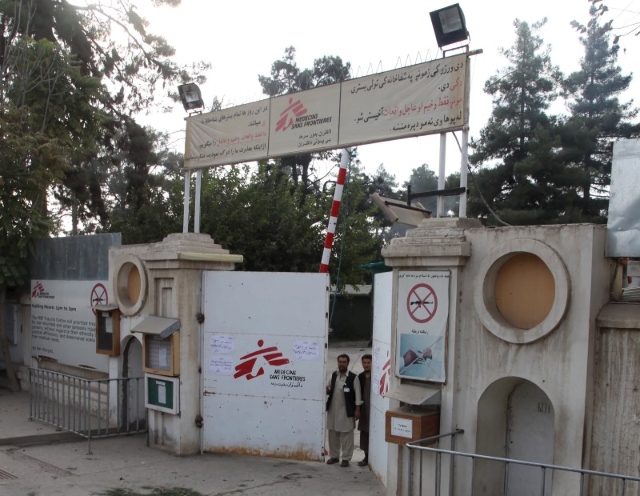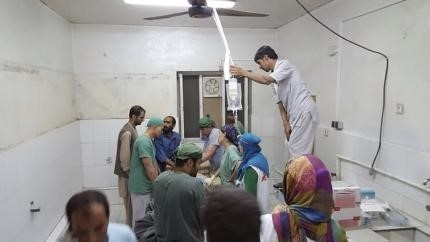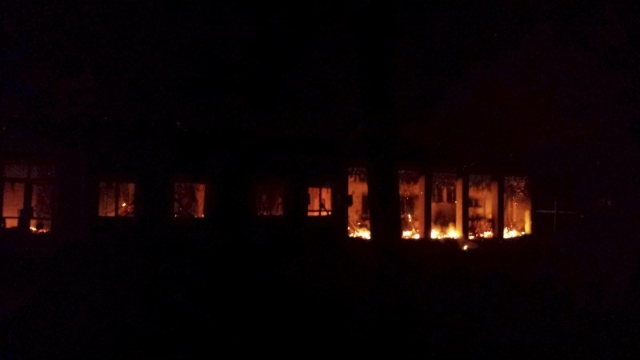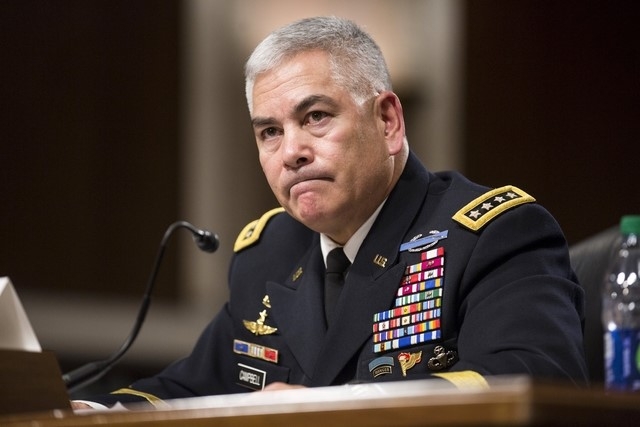 WASHINGTON — It took a horrific tragedy to remind the nation that its longest war, though often forgotten, is by no means gone.
Outrage over the bombing of a Doctors Without Borders hospital in Kunduz, Afghanistan, by an American gunship Saturday focused increasingly rare media scrutiny on a conflict in which U.S. combat officially ended last year — but where fighting still rages.
The immediate question is who bears responsibility for a strike in which 22 civilians, including doctors and patients, were killed in what the Nobel prize-winning NGO branded a war crime. But the disaster also raises a list of troublesome tactical questions for Washington.
It will renew serious doubts about the limits of cooperation between the U.S. and the Afghan units that apparently called in the strike, as well as the basic quality of that American-trained force. Pentagon strategists are also puzzling over how the resurgent Taliban was able to capture Kunduz in the first place.
Those questions could not come at a worse time for President Barack Obama, who is facing a much wider strategic dilemma over a war that as a candidate he termed "the right battlefield" for America but that has haunted his entire presidency.
Heading into his final year in office, Obama is weighing whether to go ahead with his plan to bring home almost all U.S. troops in Afghanistan next year to honor a political promise to end the wars he inherited. He may instead opt to leave behind a reduced, but still considerable, U.S. force to boost the country's vulnerable military forces amid fears that they could eventually collapse under Taliban pressure.
New details
Doctors Without Borders is calling the deadly incident a "war crime."
The commander of U.S. forces there, Gen. John Campbell, said the hospital in the northern city of Kunduz had been struck accidentally after Afghan forces called in air support.
"We have now learned that on October 3, Afghan forces advised that they were taking fire from enemy positions and asked for air support from U.S. forces," he said Monday. "An airstrike was then called to eliminate the Taliban threat, and several innocent civilians were accidentally struck."
The general stopped short of acknowledging U.S. responsibility.
The military previously called the bombing an incident of "collateral damage," a description Campbell's story would seem to support.
The term, which arose in the 1960s and has been widely used by the U.S. military since, has been criticized as "Orwellian" and in 1999 was dubbed by a German publication the "un-word of the year" for trivializing civilian deaths.
The principle of collateral damage is codified in international law however. According to Frederic Rosen, author of "Collateral Damage: A Candid History of a Peculiar Form of Death," the key to whether an action is lawful is what precautions were taken both to ascertain whether civilians would be put at risk and that the target was definitely military.
"According to the laws of war, it is illegal to fire a rocket or mortar without using binoculars to check whether there are any civilians [in the target area]," he said.
"This is a very, very old problem that boils down to the problem of explaining imperfect human agency."
Ben Tre, February 1968
While the term collateral damage was not as widely used during the Vietnam War as it is in modern conflicts, a statement made to Associated Press journalist Peter Arnett by an unnamed U.S. military official about actions taken against the Viet Cong in Ben Tre city has become iconic in the debate over military action in civilian areas.
"It became necessary to destroy the town to save it," the major told Arnett following the heavy shelling of the city.
Though the validity of the quote has been questioned by some, it is indicative of U.S. strategy at the time. More than 864,000 tons of bombs were dropped during Operation Rolling Thunder alone, compared with 503,000 tons dropped during the entire Pacific Theater of World War II, according to the U.S. Department of Defense.
Iraqi bomb shelter, February 1991

On February 13, 1991, during the first Gulf War, U.S. planes bombed a shelter in the Amiriyah neighborhood of Baghdad, Iraq, killing 408 civilians.
The bombs were laser precision-guided and the shelter was deliberately targeted.
Pentagon and CIA officials argued that the shelter was being used as an alternate command post, an assessment that was supported by a later White House report. That report accused the Saddam Hussein regime of deliberately housing civilians in military installations to act as "human shields."
Albanian refugee column, April 1999
During the Kosovo war, NATO planes engaged in Operation Allied Force fired on what they believed to be Serbian military vehicles. The target turned out to be a train of refugees fleeing the conflict — 73 people were killed.
While NATO initially claimed that the pilot who carried out the bombing was acting in defense of refugees and the deaths were caused by Yugoslav forces firing on the column, the alliance later acknowledged that its plane had "mistakenly dropped a bomb on a civilian vehicle."
Chinese embassy in Belgrade, May 1999
In another incident during Operation Allied Force, five U.S. guided bombs hit the Chinese embassy in Belgrade, killing three Chinese reporters and sparking an international incident.
President Bill Clinton apologized for the bombing, saying it was accidental. The CIA, which was involved in choosing the target, said analysts had identified the wrong coordinates for a military installation on the same street.
Beijing called the bombing a "barbarian act," and the incident sparked protests and riots across China, severely damaging Sino-U.S. relations for years to come.
Afghan wedding party, July 2002
During the early years of the war in Afghanistan, two U.S. aircraft attacked a wedding party in central Uruzgan province, killing 48 people.
The Pentagon said that the pilots were reacting to anti-aircraft fire from "heavy weapons." However, according to the Afghan Defense Ministry's chief of staff, Dr. Gulbudin — who uses only one name — the guests were only firing small arms into the air in celebration of the wedding. Gulbudin's account was backed up by guests and survivors.
Two days after the attack, President George W. Bush phoned his Afghan counterpart Hamid Karzai to express sympathy for victims and the "tragic loss of life." However, the Pentagon maintained that it was not at fault in the incident.
This would not be the first time U.S. military planes bombed wedding parties during the Afghanistan conflict. Similar attacks occurred in July and November 2008, leaving more than 100 people dead. In both cases, the U.S. military expressed regret for the loss of civilian life, claiming that the intended targets had been Taliban militants operating in the area.
Following the November incident, which took place shortly after Obama's election, Karzai called on the new U.S. President to "put an end to civilian casualties."
Journalists in Baghdad, July 2007
A July 2007 attack by U.S. military helicopters fighting insurgents in Iraq gained international attention after whistle-blowing organization WikiLeaks released a video showing the aircraft firing upon a group of people standing at an intersection from which American ground forces had been previously attacked.
A second strike was directed at a van approaching the intersection. At least 12 people were killed in the twin attacks, including two Reuters journalists. Two children were also wounded by the strike. Neither reporter was wearing clothing identifying themselves as press, and in the video released by WikiLeaks, the pilots appear to mistake a telephoto lens carried by one of them as an RPG.
Several members of the group initially targeted were armed, and in a partially-redacted report released by the Pentagon following WikiLeaks publication of the video, it was stated that the pilots had no way of knowing the journalists were among the "suspected insurgents."