Joseph Bologna, actor known for 'My Favorite Year,' dies at 82
August 14, 2017 - 5:09 am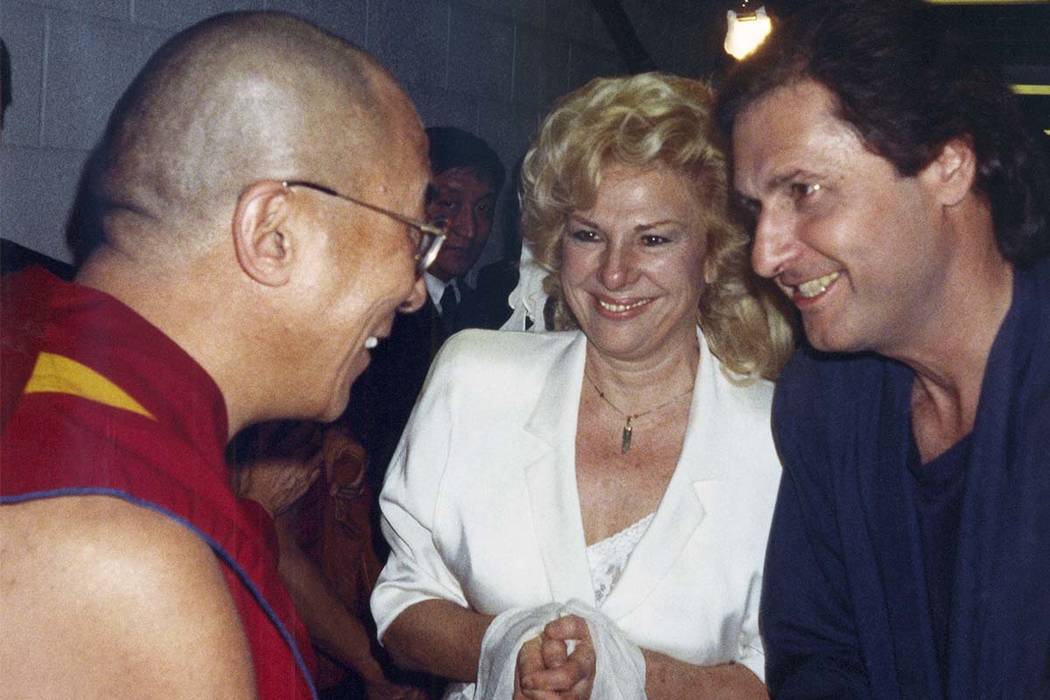 LOS ANGELES — Joseph Bologna, an actor, writer, and director known for his role in 1982's "My Favorite Year" and for his long collaboration on stage and screen with wife Renée Taylor, has died after a three-year battle with pancreatic cancer. He was 82.
Bologna died Sunday morning at City of Hope in Duarte, Calif. Just last month, Bologna attended a 35th anniversary screening of "My Favorite Year" in Los Angeles. Bologna played the explosive TV star King Kaiser in the backstage comedy inspired by Mel Brooks' experiences as a young TV writer on Sid Caesar's legendary "Your Show of Shows."
Taylor said Bologna had "a beautiful life and a beautiful death." Bologna died just two days after the couple celebrated their 52nd wedding anniversary.
Bologna and Taylor co-wrote and starred in the Broadway show "Lovers and Others Strangers" in 1968. The pair then earned Oscar nominations for their screenplay adaptation for the 1970 film starring Gig Young and Bea Arthur. Taylor and Bologna also won a Writers Guild Award for their 1971 movie "Made For Each Other," in which they also starred.
In all, the couple co-wrote some 22 plays and collaborated on numerous film and TV projects, including the Marlo Thomas TV special "Acts of Love and Other Comedies," and such series as CBS' "Calucci's Department," HBO's "Bedrooms," and PBS' "American Dream Machine."
Bologna and Taylor were introduced by their mutual manager, Buddy Allen. The couple's wedding was held on the stage of "The Merv Griffin Show" and featured on the talk show. Taylor noted that they renewed their vows five times over their half-century together, each time in a different religious ceremony.
A native of Brooklyn, Bologna grew up in a working-class Italian-American family and went on to serve in the Marine Corps. He then entered the advertising business in the "Mad Men" era. He directed numerous commercials before turning his focus to the stage with Taylor.
Bologna's other film credits include 1976's "Woman of the Year," 1984's "Blame It on Rio" and "The Woman in Red," 1985's "Transylvania 6-5000," and 1989's "It Had to Be You." More recently, he lent his voice to 2006's "Ice Age: The Meltdown."
Bologna also logged dozens of TV credits over the years, from telepics to sitcoms to dramas. Among the notable made-fors were the 1986 miniseries "Sins" and 1983's "One Cooks, the Other Doesn't." Bologna appeared opposite future "Friends" star Matt LeBlanc in the 1991 "Married With Children" spinoff "Top of the Heap" and also in the 1987-88 dramedy "Rags to Riches." His last TV roles included guest shots on "CSI: Crime Scene Investigation," "According to Jim," and "Everwood."
Bologna's final project was the upcoming film "Tango Shalom," a comedy directed by his son, Gabriel. The elder Bologna co-wrote the screenplay with Claudio and Jos Laniado and stars alongside Taylor. The couple's daughter, Zizi, served as music supervisor.
The family has said that funeral services are being arranged at the Church of the Good Shepherd in Beverly Hills.