Ky. police shoot, kill suspect wanted in trooper's death
September 14, 2015 - 7:42 am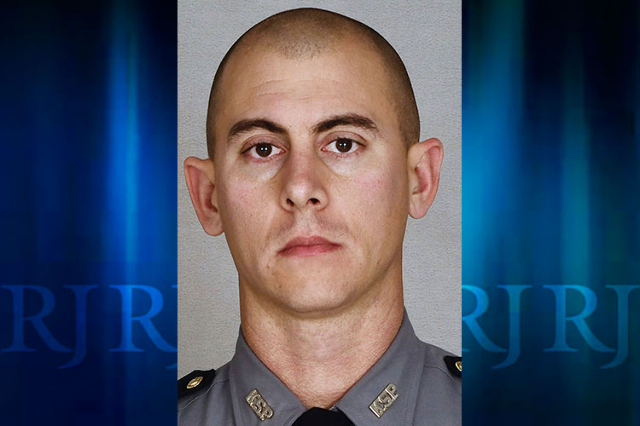 The suspect wanted in the fatal shooting of a rookie Kentucky state trooper this weekend has died after being shot by authorities, state police said on Monday.
Kentucky State Police found the suspect, Joseph Thomas Johnson-Shanks, 25, of Missouri, in a wooded area close to Interstate 24, near where he allegedly shot the trooper after a car chase, police said.
Johnson-Shanks had aimed his gun at troopers and refused to drop it, leading one to shoot him, officials said. Johnson-Shanks died at a medical center in Princeton, Kentucky.
Kentucky police said Johnson-Shanks allegedly gunned down Trooper Joseph Cameron Ponder late Sunday after fleeing from a traffic stop in the western part of the state.
"This is a very sad occasion for us," Kentucky State Police spokesman Jay Thomas said in a news conference. "It's tough on us, and it's tough on our families."
Ponder, 31, graduated from the Kentucky State Police training academy in January and previously served in the U.S. Navy, officials said.
"He was very proud to be a Kentucky state trooper. He was new, he was eager, and just absolutely loved his job," Thomas said.
Police said Ponder made contact with the driver he pulled over on Interstate 24 before the vehicle took off, prompting a chase that ended when the suspect abruptly stopped and Ponder's police cruiser hit the back of his vehicle.
Johnson-Shanks, leaning out of the driver's side window, then fired several shots into the cruiser, hitting Ponder, the hood and windshield multiple times. He then fled the scene on foot, according to the police statement.
Ponder died from his injuries after being taken to a hospital in Princeton, police said.
Thomas said he was not sure what initiated the traffic stop.
Ponder's death was among a couple dozen fatal shootings of officers in the United States this year. Relations between the public and police departments have been strained in recent months by cases in which officers used excessive force, sometimes fatally, in arresting suspects.