Oregon standoff stays peaceful on fourth day — PHOTOS
January 5, 2016 - 9:12 pm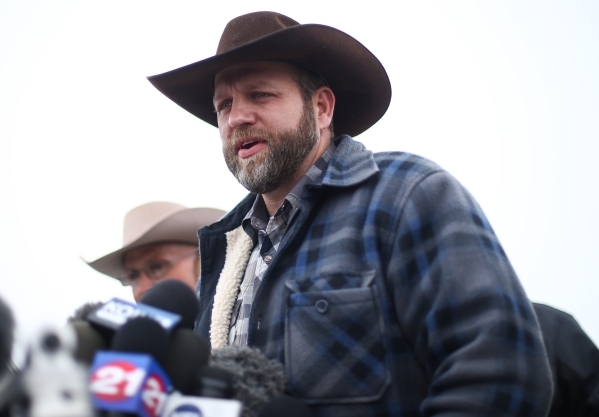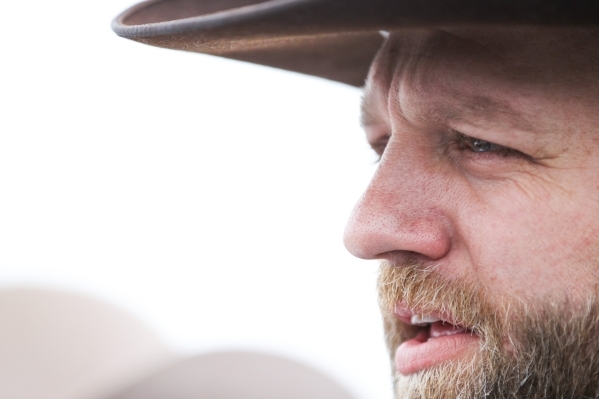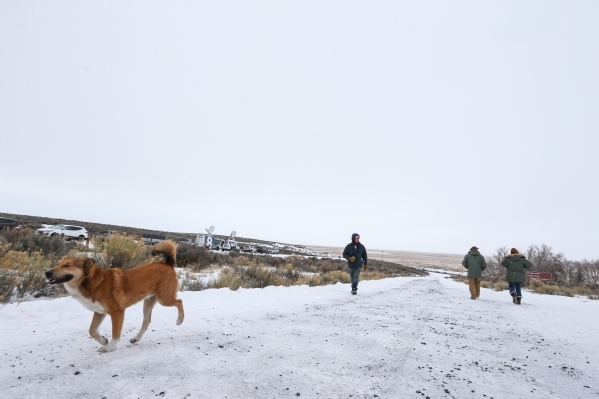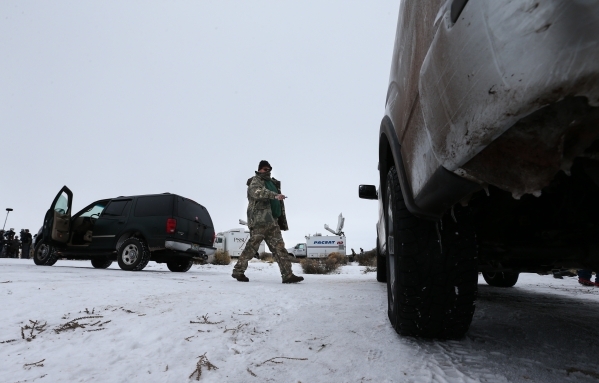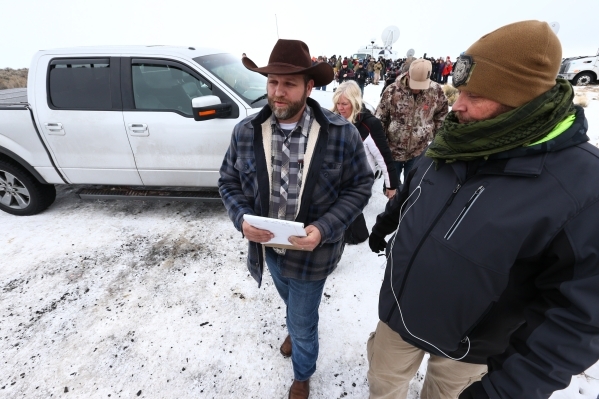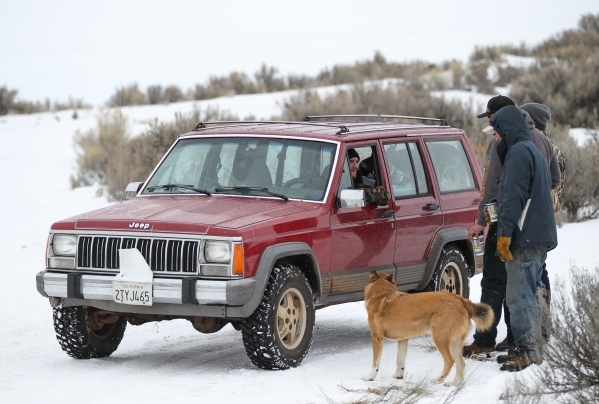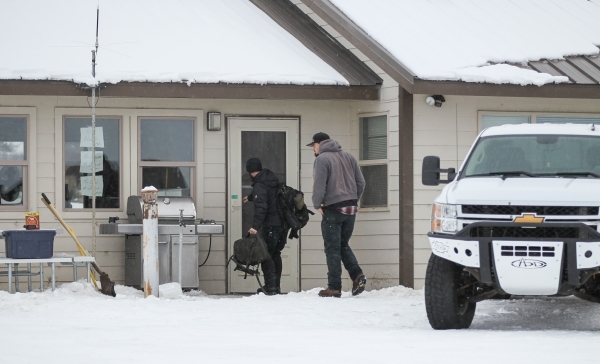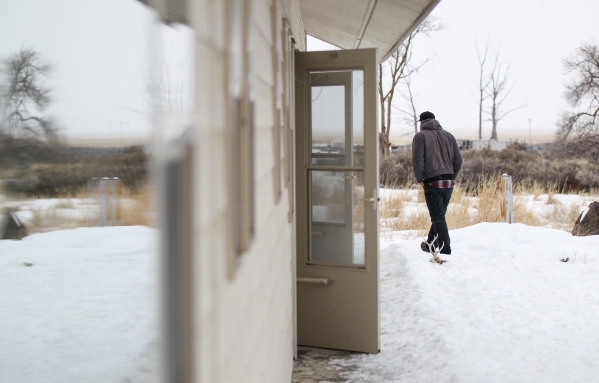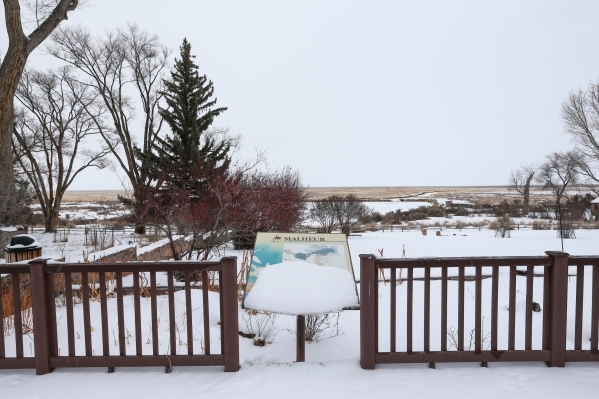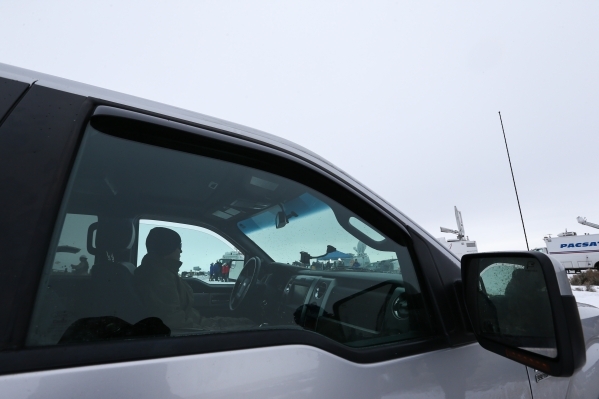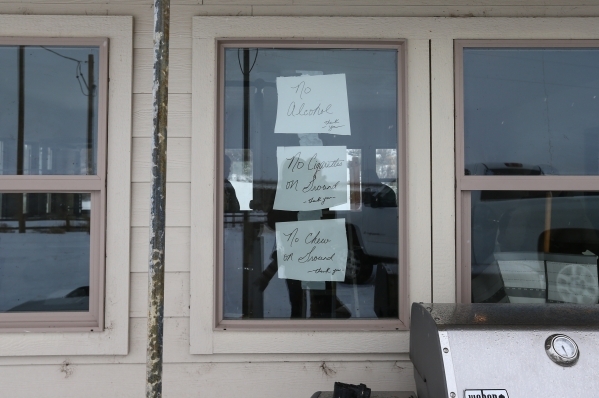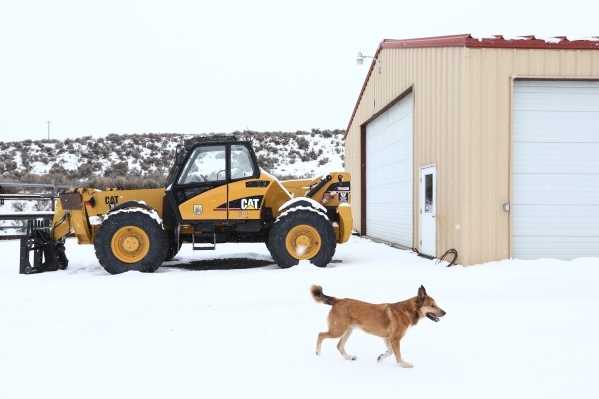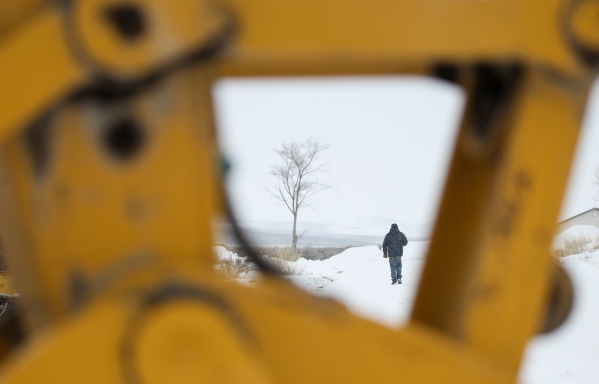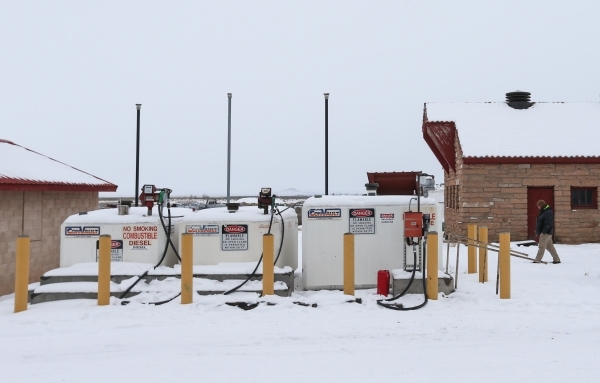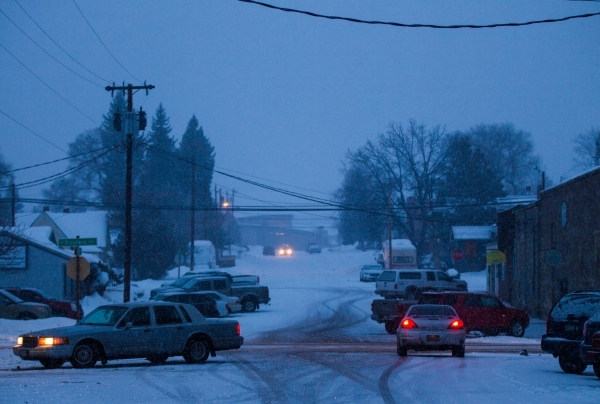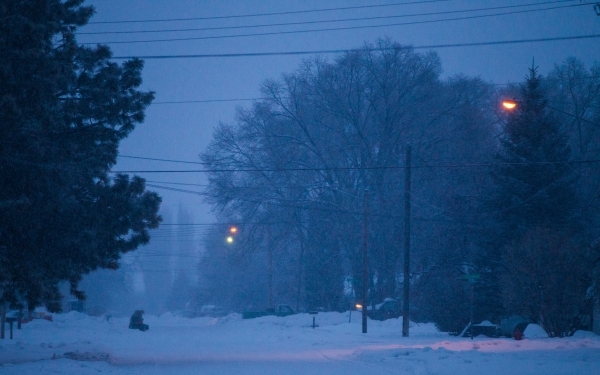 BURNS, Ore. — A group of self-styled militia men and anti-government protesters holed up in a federal wildlife refuge headquarters in southeastern Oregon have a lofty goal: Returning economic prosperity to the region by uprooting how the federal government manages public land in the West.
They want Harney County, Oregon, to become an example that catches on and spreads throughout the West and puts control of federal public land into the hands of states and local counties rather than the federal government.
It's the fourth day the protesters, led by Ammon Bundy, the son of Bunkerville rancher Cliven Bundy, have occupied the Malheur National Wildlife Refuge's headquarters about 32 miles south of Burns, a small city of about 2,800 people.
The band of protesters and militia men, some clad in camouflage, has failed to convince authorities that its intentions are noble and peaceful.
Harney County Sheriff David Ward has told residents that there will be additional patrols throughout the region with help from other agencies to provide security for residents.
In a press release, Ward also announced a community meeting for Wednesday to address "safety concerns and the disruptions caused by the behavior of those at the Malheur National Wildlife Refuge." He also announced on Tuesday the creation of a phone line for residents to report information and concerns about the standoff.
Ward didn't have a press conference Tuesday. And on Monday, he gave a statement without taking questions.
The Harney County School District, which had canceled classes for the week, said Wednesday classes will resume Monday. A basketball game planned for Friday at Burns High School's gym is still on.
Bundy: 'we're not about fear'
Meanwhile, Ammon Bundy told reporters Tuesday that he and the protesters want the community to know "we're not about fear, we're not about force, we're not about intimidation." He also said the group has received donations of food from locals who support their cause.
"We want to thank the many people from the community that have come through the doors that have given us food and supplies and thank those ranchers that have brought us meat and for a particular rancher that brought a very, very good pot of soup," Bundy said. "That was needed on a late night and we were very hungry."
LaVoy Finicum, 55, a rancher from northern Arizona who also spoke at the press conference, said the freedom being sought would mean reviewing transactions of land that went to the federal government and getting the land returned to the original owners. He didn't identify specific parcels or how protesters will persuade the federal government to transfer land. But he said land-record reviews would take months.
He hopes the group's movement spreads beyond Harney County.
"If we succeed in defending the ranchers, the farmers, the hunters, the campers in Harney County, then those in Utah, those in Arizona, those in Nevada have a greater chance," Finicum said.
The group is convinced that success will boost the economy, freeing land for more uses.
"It is our goal to get the logger back to logging, to get the rancher back to ranching, to get the miner back to mining, the farmer back to farming, and to jump-start this economy in Harney County so that they can see their roads again filled with industry," Bundy said.
The occupation started Saturday after a peaceful march in Burns in support of Oregon ranchers Dwight Hammond Jr. and his son, Steven Hammond.
How it all started
A jury convicted the Hammonds in 2012 of starting fires on public lands, burning about 140 acres. Federal prosecutors said the fires were set to cover up poaching. The Hammonds, who turned themselves in Monday to start five-year federal prison sentences, said the fires were set to protect their property from invasive plants and wildfires. The Hammonds' attorney has said the protesters don't speak for his clients.
Bundy's father, Cliven Bundy, was involved in an armed standoff in Southern Nevada between his supporters, many of them militia, and federal agents in April 2014. The agents had rounded up Bundy's cattle after he didn't pay grazing fees for using public lands. The feds released the cattle and no shots were fired.
Finicum, who rode on horseback at Bunkerville, said he's not worried about charges stemming from breaking the law. He pointed to the 2014 standoff, which U.S. Senate Minority Leader Harry Reid, D-Nev., called "domestic terrorism."
"When I rode with my friend Cliven Bundy, I was one of those cowboys down under there, and who was pointing guns at me?" Finicum said. "The feds were pointing guns at me. Who said they was going to kill somebody? They was going to kill me and then when I got out of that, our illustrious leader Harry Reid says I am a domestic terrorist. Under that statute as a domestic terrorist, I think they could do whatever they want to me. I think I've already crossed that bridge."
Contact Ben Botkin at bbotkin@reviewjournal.com or 702-387-2904. Find him on Twitter: @BenBotkin1