Pentagon expected to transfer several Guantanamo Bay detainees
January 2, 2016 - 1:03 pm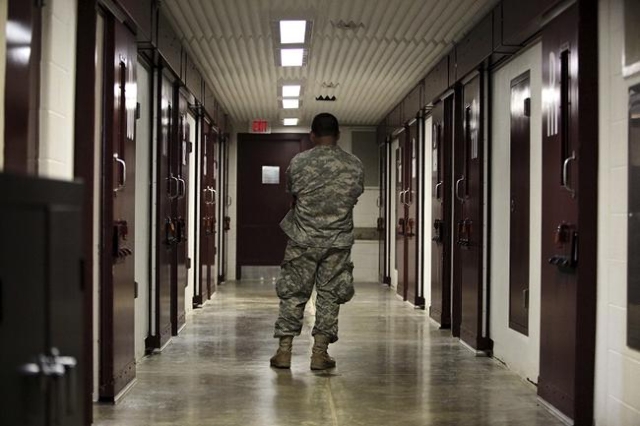 WASHINGTON — Several of the 17 detainees cleared for release from the Guantanamo Bay prison are expected to be transferred next week, a senior U.S. official confirmed to CNN Saturday.
Last month, Defense Secretary Ash Carter told members of Congress that 17 detainees would be sent to other countries sometime in January.
The official, who spoke on the condition of anonymity because the information is not public, did not disclose the exact number who will first be transferred or their destination.
Once the 17 prisoners are moved, there will be 90 detainees left, and 59 of them are not deemed eligible to be transferred to another country, meaning they would need to be moved to a prison in the U.S. if Guantanamo is completely closed. The plan is fiercely opposed by some congressional Republicans.
One of President Barack Obama's remaining goals for the coming year is to close the detention center, also known as Gitmo, something he has vowed to do since he came into office in 2009.
"Guantanamo continues to be one of the key magnets for jihadi recruitment," Obama said at a press conference last month. He added that he expects to reduce the prison's population below 100 by early 2016 "and we will continue to steadily chip away at the numbers in Guantanamo."
He also said he will be presenting a plan to Congress on how to close Guantanamo.
"I'm not going to automatically assume that Congress says no," he told reporters. "I think it's fair to say that there's going to be a significant resistance from some quarters to that. But I think we can make a very strong argument that it doesn't make sense for us to be spending an extra $100 million, $200 million, $300 million, $500 million, a billion dollars, to have a secure setting for 50, 60, 70 people. And we will wait until Congress has definitively said no to a well-thought-out plan with numbers attached to it before we say anything definitive about my executive authority here."
The White House is awaiting a final plan for closing Guantanamo from the Pentagon. An initial proposal was considered too expensive.
The Associated Press first reported next week's expected transfer.