Some say California drought cuts may harm water rights
February 24, 2018 - 2:14 pm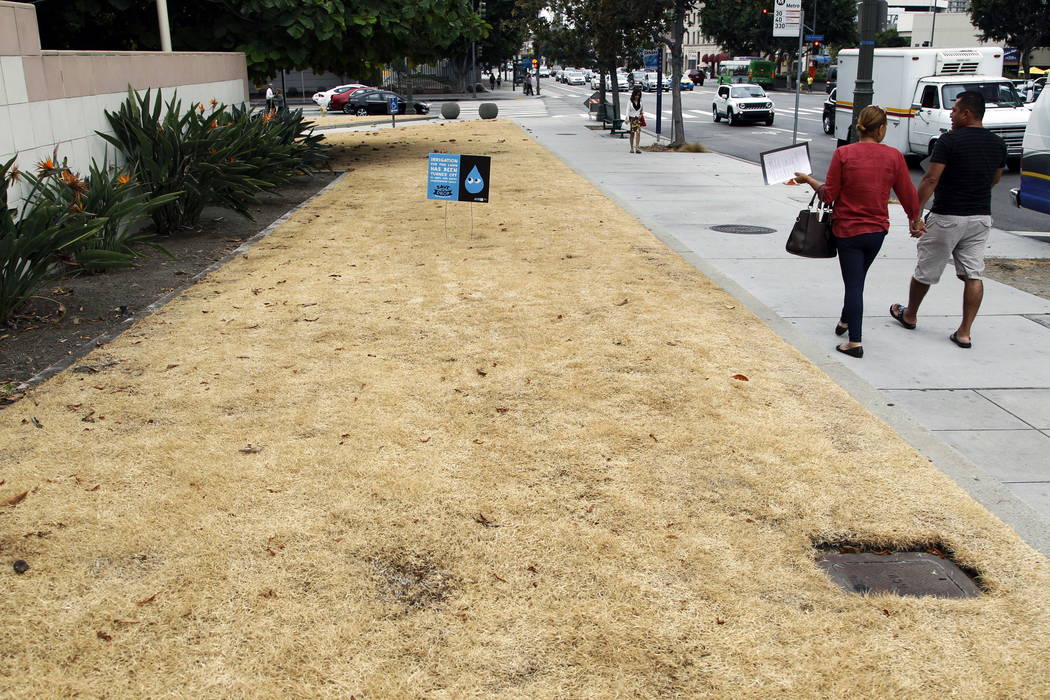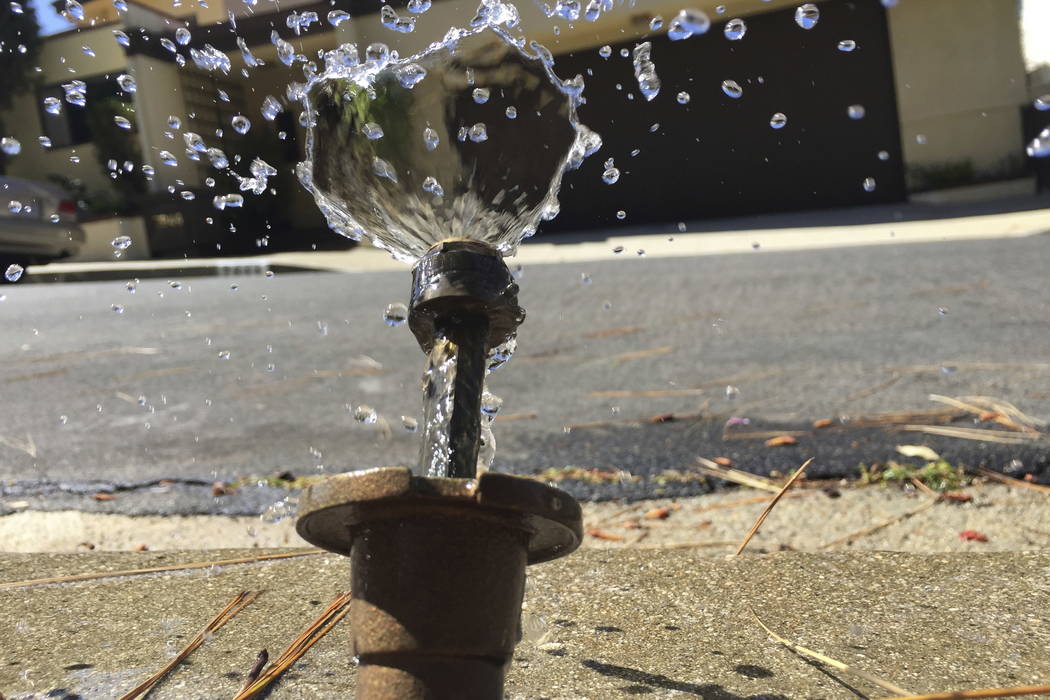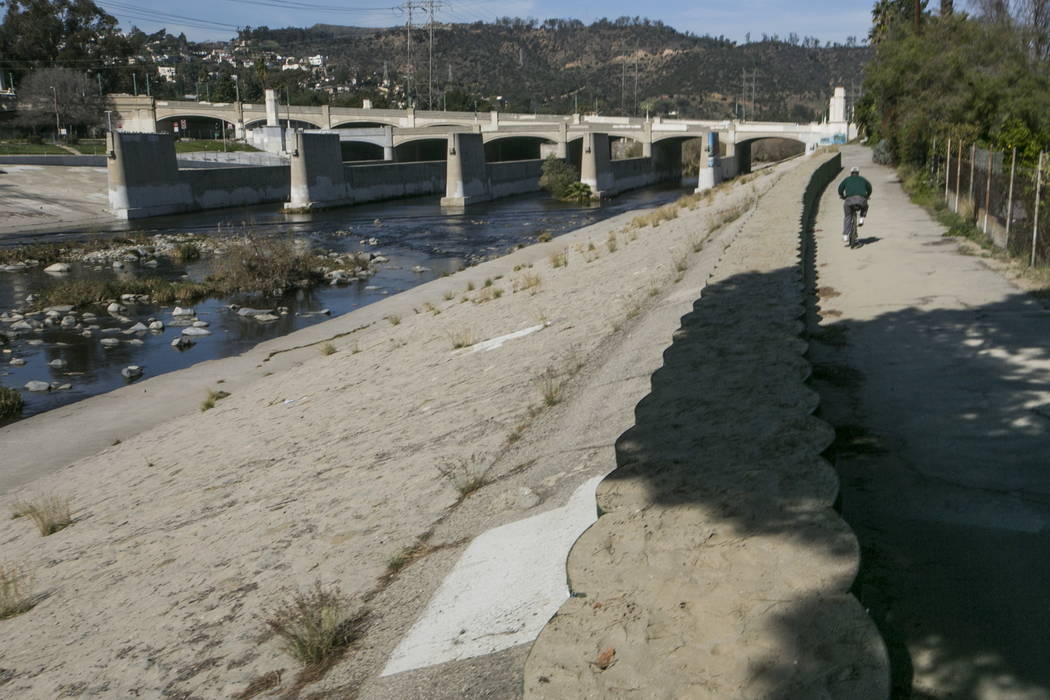 SACRAMENTO, Calif. — A proposal to make California's drought-era water restrictions permanent could allow the state to chip away at long-held water rights in an unprecedented power grab, representatives from water districts and other users told regulators Tuesday.
Members of the state Water Resources Control Board delayed a decision about whether to bring back what had been temporary water bans from California's drought, spanning 2013 to 2017. The plan is part of an effort to make water conservation a way of life, with climate change expected to lead to longer, more severe droughts.
It comes after U.S. officials declared that nearly half the state, all of it in the south, is back in drought just months after emerging from it.
Officials from several irrigation and water agencies said the restrictions are reasonable, but not the plan to impose them under the state Constitution's prohibition on the "waste or unreasonable use" of water. That would create a slippery slope of allowing the board to repeatedly chip away at California's historic protection of water rights for landowners, they said.
"Erratic individuals can occupy great positions of power in government, and you had better believe they will occupy your chair someday," said Jackson Minasian, an attorney for Stanford Vina Ranch Irrigation Co. "Their view of what is 'waste and unreasonable use' will be radically different than yours."
Some water users also said permanent mandates would be too rigid in a sprawling state with needs that vary by region.
Details of restrictions
The restrictions, punishable by a $500 fine, include prohibitions on watering lawns so much that the water flows into the street, using a hose to wash down sidewalks or using a hose without an automatic shut-off nozzle to wash cars. A final decision is now expected by April 17.
Hotels would have to ask guests if they really need their towels and sheets washed each day. Running an ornamental fountain without a recirculating system would be barred, as would watering outside within 48 hours of a good rain. Another measure would give cities and counties until 2025 to stop watering ordinary street medians.
Restaurants would be allowed to serve water only on request if the governor declares a drought emergency.
Water officials expect neighbors to be responsible for detecting and reporting most of the wasteful water use, and they have no plans to add more enforcement officers if the permanent restrictions are adopted.
Generally, first-time offenders would get warnings, while repeat offenders risk fines.
Aggressive crackdown wanted
Environmental groups urged officials to crack down more aggressively on wasteful water use rather than rely on policies that encourage neighbors to develop good practices.
Water board chairwoman Felicia Marcus said the restrictions are hardly a long-term solution to California's drought problems but "the least we should do."
"We're not in an emergency right now, but shame on us if we just bury our heads in the sand … allow people to go out and waste water by washing down the driveway with a hose when a broom would do," she said.
The plan also includes legislation that would create customized water-use limits for urban water districts, which would risk state enforcement if they fell short. Lawmakers also are considering whether to allow districts to enforce drought regulations, a power now reserved for the state.
Dry, warm winter
Gov. Jerry Brown lifted California's emergency drought status a year ago, after a wet winter. Strict 25 percent conservation orders for cities and towns and other restrictions then were phased out.
Some climate scientists say the drought never fully ended in parts of Southern California. The Los Angeles area has received just a fourth of normal rainfall so far this rainy season.
In the Northern Sierra Nevada, the winter so far has been the third-driest on record for the year's wettest three months — December, January and February — produced very little rainfall, said John Leahigh of the California Department of Water Resources.
The water content of the Sierra snowpack, which feeds water supplies, is about 20 percent of normal for this time of year, he said.
Most of California's reservoirs are at or slightly above their historical average for this time of year, but experts expect that to fall when water is released in the spring and summer and not enough melting snow can replenish it.
"This is a very ugly picture in terms of the water supply management," Leahigh said.
Related
Water usage growing in California as drought returns
Southern California returns to severe drought amid warm winter
Nevada researchers warn of more 'snow droughts,' even in wet years
Winter gets off to warm start for drought-prone California