Stalled roller coaster leaves 64 upside down 100 feet high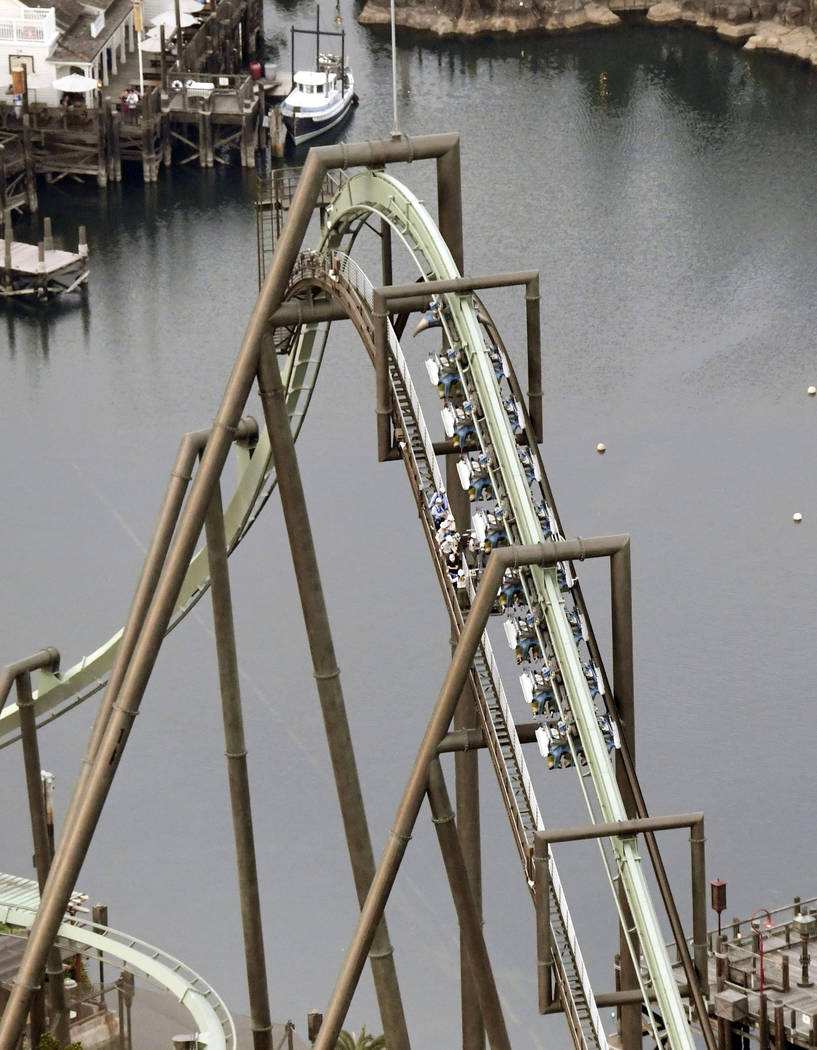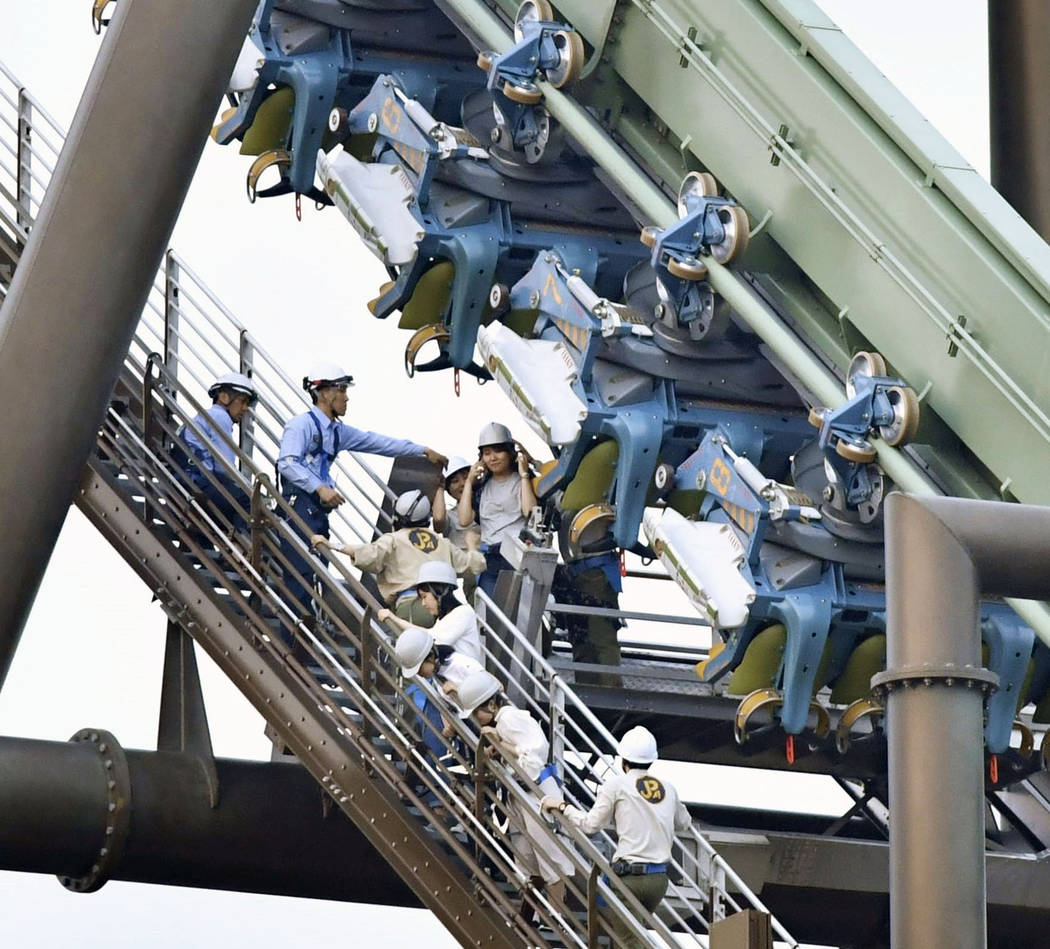 TOKYO — Sixty-four passengers were left hanging in the air for up to two hours after a roller coaster made an emergency stop Tuesday at Universal Studios Japan.
The amusement park said the Flying Dinosaur roller coaster's two carriages stalled midway through the 1,100-meter ride, with riders suspended in a flying position about 100 feet above the ground.
The Osaka park, packed with holiday makers during Japan's "Golden Week" series of holidays, said all of the riders were evacuated safely. The last passenger had to wait two hours before being brought down.
The park apologized and said the problem was caused by a motor-regulating device on the rails.
The ride resumed operation after repairs and safety checks.