New pig farm consuming Las Vegas Strip's leftovers
November 25, 2018 - 9:34 am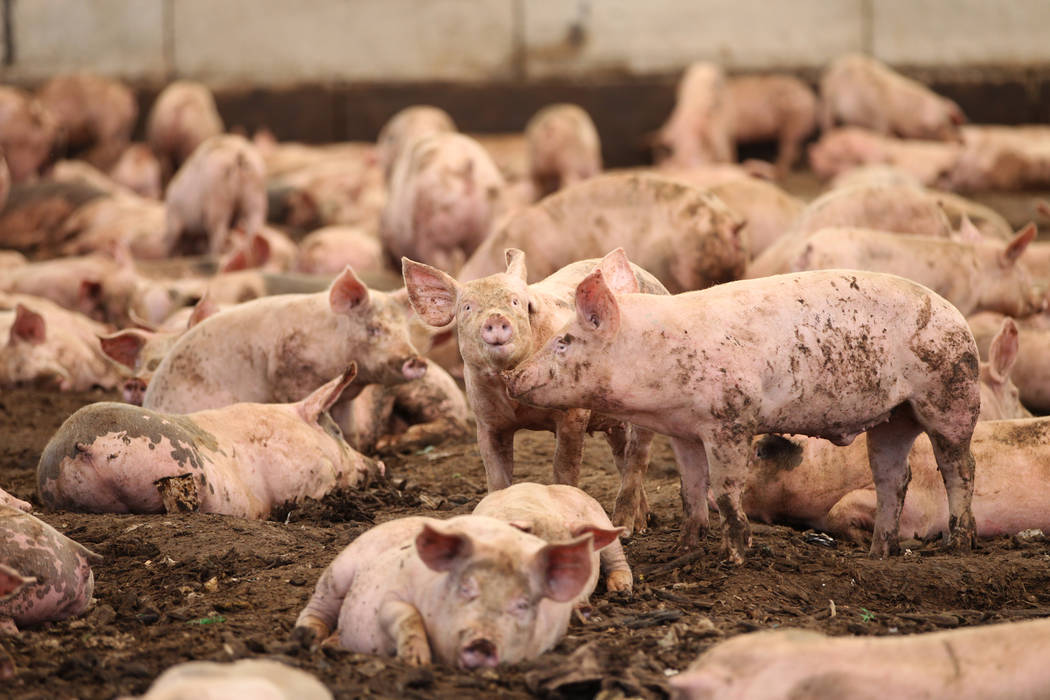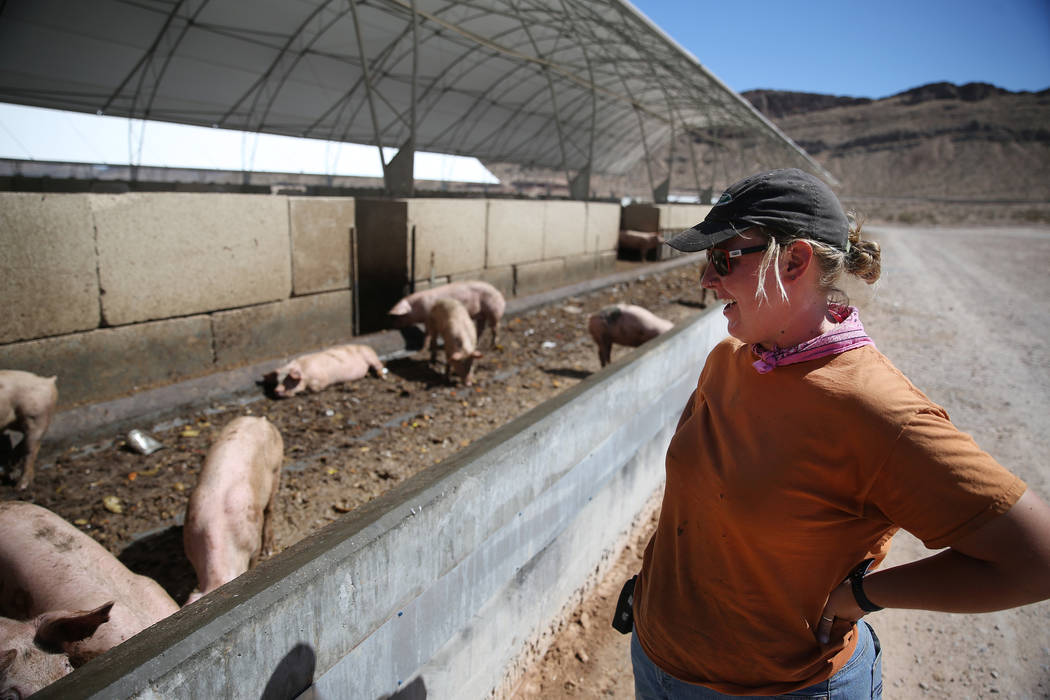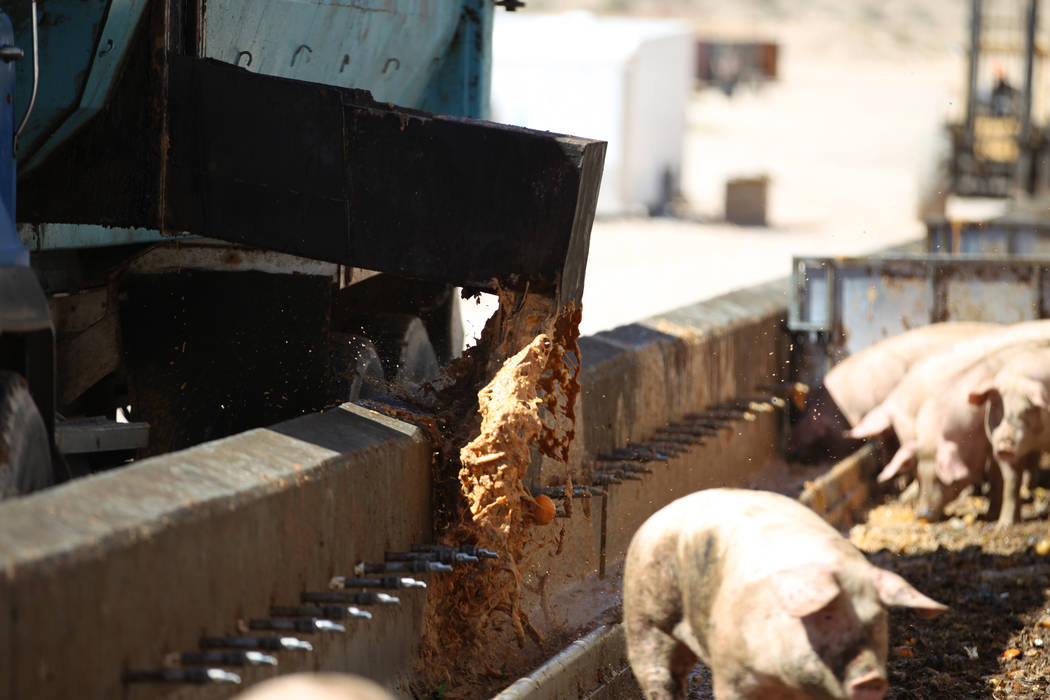 For decades, visitors to Las Vegas who asked what happened to all that buffet waste have been told, "It goes to the pig farm."
That used to be R.C. Farms in the northern part of the valley, where encroaching development and the odor complaints that followed prompted Bob Combs to sell the place in 2016. But Southern Nevada pigs still are dining on food from the Strip.
Combs' granddaughter Sarah Stallard, farm manager for Las Vegas Livestock near Apex (about 30 miles from the Strip), said the livestock farm was founded about two years ago. Its 5,000 pigs consume roughly 30 tons of food a day, "give or take," she said.
"It fluctuates depending on capacity. Currently, we're at full capacity," she said a few weeks ago. "Last year we only had a capacity of about half of that. At that time, we were able to service most of our accounts, but we weren't able to take on any new ones. But now we're at a point where we can start exploring that. We can take on a lot more food. And we're planning to grow.
"There's definitely a desire for it from the casinos. But we have to build up our pig inventory before we can use it all."
Stallard said properties currently sending waste to the pig farm include Aria, Bellagio, Luxor and The Venetian.
She said the farm is zoned for up to about 10 barns, which can hold 1,200 pigs each.