Doctor sees window closing for Alzheimer's treatment
October 17, 2016 - 4:37 pm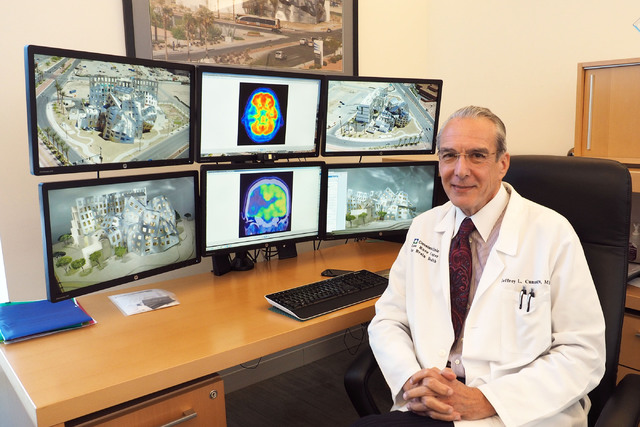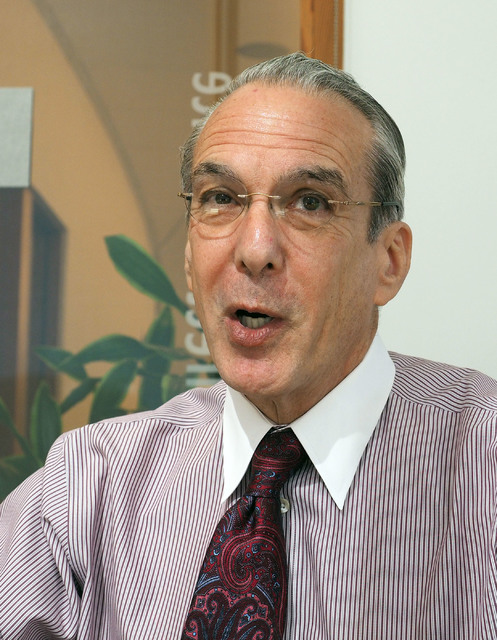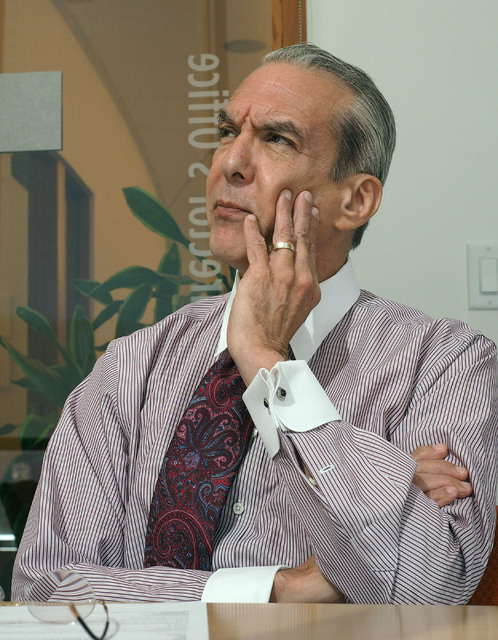 It's time. Past time, actually.
We need to hear the presidential candidates discuss how they would handle an enormous health care problem, Alzheimer's disease, in which the yearly cost of care, absent a cure, is projected to rise in the next 30 years from $200 billion to more than $1 trillion — a financial tsunami health care experts say would bankrupt Medicare.
There's no better place for Donald Trump and Hillary Clinton to talk about the problem than in Las Vegas, home of the Cleveland Clinic Lou Ruvo Center for Brain Health, an internationally renowned research center committed to finding a cure for a disease that robs people of memory and their ability to think and reason.
That it should be talked about at Wednesday night's debate at UNLV becomes even more apparent now that the Ruvo Center's medical director, Dr. Jeffrey Cummings, says the 2025 target date set by world leaders for prevention and treatment of the disease is in jeopardy unless drug development can be accelerated.
It's an elusive goal, he said as he talked Monday about a paper he recently published in Alzheimer's Research and Therapy. The paper suggested ways to move trial drugs faster through the approval process, including cutting the FDA's review of the efficacy of a drug from 18 months to six months.
Cummings also said the current 24 months that it takes to recruit volunteers for an 18-month drug trial should be cut to six months. Better public relations could do that, he said.
Yet the researcher said it's possible no drugs will be found by 2025.
"So far we have a 100 percent failure rate of developing disease-modifying therapy for neurodegenerative diseases," he said.
For a drug to be approved by 2025 under the current process, it would already have to be in the second phase of a three-part trial. There are less than 100 drugs in the pipeline, he noted, with a 99 percent failure rate historically.
Lead author of the paper that included contributions from international researchers, Cummings said the candidates should reveal specifics on how they see society addressing a disease that now affects 6 million people in the U.S. and is expected to almost triple within 30 years.
If treatment drugs aren't found in the near future, Cummings said he suspects many people won't be able to afford up to $5,000 a month to have a loved one taken care of in a facility.
"I think there'll be more people taking care of grandparents at home," he said.
That won't be easy if Mom and Dad both work. And 24-hour in-home nursing care isn't cheap.
Also keep in mind caregivers have challenges with loved ones with the disease. They can be argumentative, combative and unable to toilet or bathe themselves. It was so hard for 85-year-old Jean Georges of Las Vegas to take care of her husband she had a heart attack.
How can society find a consistent way to help stay-at-home caregivers? What kind of inexpensive housing can be made available to millions of Alzheimer's patients?
Is there a way to have insurance companies and drug companies, which can profit handsomely from the disease, contribute more money to basic research? Will the U.S. enact a death with dignity act allowing those diagnosed with Alzheimer's to voluntarily end their lives?
So many questions to deal with. Neither candidate has talked extensively about an Alzheimer's plan.
The centerpiece of Clinton's — she introduced it in Iowa — is the doubling of the current $1 billion research budget. She doesn't say where the money will come from.
Trump, whose father died of the disease, called Alzheimer's "devastating for families" during a New Hampshire campaign stop. He also said it would be a "total top priority." He didn't say how that priority would manifest itself.
How would the next president deal with a disease the New England Journal of Medicine says cost more each year than cancer or heart disease?
It's the kind of money/human interest issue Chris Wallace, the moderator for the UNLV debate, asks politicians when he's at Fox News.
He should do so Wednesday. It will be easy to be fair and balanced.
Paul Harasim's column runs Sunday, Tuesday and Friday in the Nevada section and Monday in the Health section. Contact him at pharasim@reviewjournal.com or 702-387-5273. Follow @paulharasim on Twitter