Squeaky wheel gets the grease at nursing homes
September 17, 2016 - 2:42 pm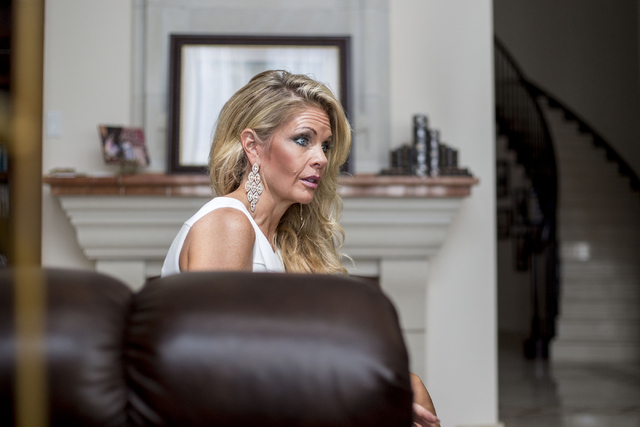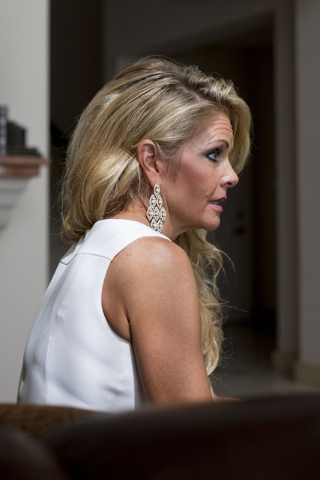 What Tracy Rodgers saw — or rather didn't see — as a young nurse treating patients in a nursing home haunts her to this day.
She still finds it difficult to believe.
"There were so many people who had no one visiting," Rodgers said, shaking her head as she sat on the couch in her Henderson home. "Not even on Christmas or other holidays. It's hard for me to fathom what it's like when no one comes to visit you. I know everyone has their own lives, with families and jobs. But it's so easy for patients to fall into a depression when they have zero contact with loved ones or people from outside."
Out of sight. Out of mind.
That mindset held by many Americans — research done by Dr. Joyce Varner of the University of South Alabama found 60 percent of nursing home patients don't receive visitors — can have effects far beyond the psychological.
They are also the patients most at risk for neglect and abuse.
"We've found that the patients who do the best are those who have people concerned about their care, who are regular visitors," said Rodgers, who serves as an expert for plaintiffs or defense in lawsuits revolving around nursing homes.
Owner of First Choice Legal Nurse Consulting — she took time off recently to win the Ms. America International 2017 title — Rodgers said it is clear that the "squeaky wheel gets the grease" when it comes to good care.
That analysis is shared by Brian Lee, the executive director of Florida-based Families for Better Care, an advocacy group for residents of nursing homes: "The more you speak up, the better care your loved one or friend is going to get."
It was Lee's organization that in 2013 said Nevada "represents what is terribly wrong with nursing home care," giving the Silver State an "F" on its report card, which analyzes, compares and ranks nursing home quality in all 50 states.
One patient died after not having a bowel movement for seven days. Another died after being discharged too soon.
In 2014, Nevada received a "C," and improved to a "B" on a report card to be released in October for 2015-2016.
With findings based on 2014 reports from state health inspectors to the federal Centers for Medicare and Medicaid Services, Nevada now has fewer patients living with bed sores, injuries or dietary problems because of neglect.
"To its credit, Nevada increased staffing levels and that's the secret to better care," Lee said. "They responded positively to the negative media coverage."
Still, problems remain. Examples:
A patient at Life Care Center of Las Vegas — about 40 percent of the state's 50 nursing homes are in Las Vegas — gained 64 pounds in just eight months. For months, there was no intervention as the patient's weight skyrocketed, which was later attributed to a side effect of a medication.
At a facility in Ely, a resident was beaten on two separate occasions by a spouse before police were called.
In Carson City, it took staff 34 days to deal with a patient's stage 4 pressure ulcer, where a tendon was exposed.
To get detailed information on nursing home facilities, go to Nursing Home Compare at www.medicare.gov/nursinghomecompare/search.html. Questions can be be directed to Nathan K. Orme of the state's Bureau of Health Care Quality and Compliance at 775-684-1070.
Both Rodgers and Lee say visitors can often keep neglect at bay by speaking respectfully to staffers and management about care received by their loved one or friend.
"Sometimes you have one caregiver who may be working a double shift trying to keep 45 people clean," Lee said. "It's not an easy job and you have to remember to talk with them the way you'd want to be talked to."
Rodgers wants patients to have more visitors.
"Even if we don't have a loved one in a nursing home, it's up to all of us to see that people in these homes are treated with the dignity they deserve," she said. "Call nursing homes and find out when you can visit or volunteer. Remember these people who are able to communicate have stories to tell. I can tell you your life is made richer by listening to them."
Paul Harasim's column runs Sunday, Tuesday and Friday in the Nevada section and Monday in the Health section. Contact him at pharasim@reviewjournal.com or 702-387-5273. Follow @paulharasim on Twitter.