Reflecting on Sherrice Iverson's death, 20 years later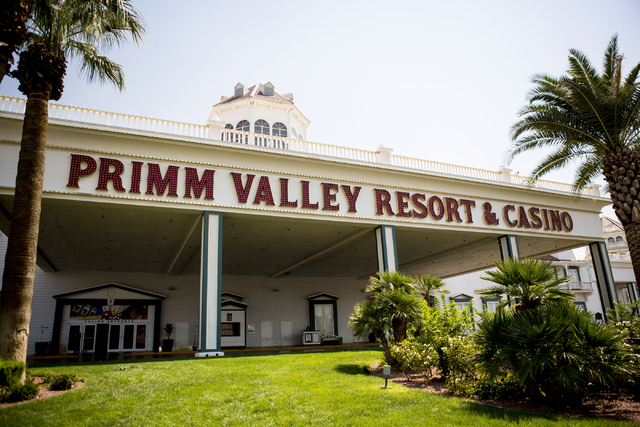 On a warm night this month, I waited in my car for a few minutes outside Primm Valley Resort, staring at the hotel-casino's glittering entryway, flanked by palm trees.
I was doing more research on the Sherrice Iverson case — or the Jeremy Strohmeyer case, as it is referenced in the legal system — which involved a 7-year-old girl who was killed inside the state-line casino 20 years ago, just before dawn.
In the casino parking lot, with my car running, I glanced over a few old newspaper stories sitting in a folder on my passenger seat. Sherrice had been strangled and sexually assaulted in a bathroom before Strohmeyer, 18, snapped her neck, he later told police. The sky was pink when I stepped out then walked inside toward the scene of the crime two decades later.
Our story ran Sunday, a few days before the May 25 anniversary. I never knew Sherrice, but now I'll never forget her.
Primm Valley Resort is mostly a pit stop, where people use the restroom, shop or gamble a bit before getting back on the road. Random people randomly interacting.
The night of Sherrice's murder, her dad had planned to return to Los Angeles a few hours after playing slots. After the act, Strohmeyer traveled to Las Vegas with his best friend, David Cash Jr., and his best friend's father, David Cash Sr., who had just enjoyed several hours of poker.
The night I explored the casino, trying to retrace everyone's steps, I realized a lot had changed. The arcade, where Sherrice was last seen alive, had been removed.
Now, the only arcade on the property is much smaller, inside the adjacent fashion outlet's food court. After chatting with a few people about the case, I decided to explore the new arcade anyway.
As a custodian emptied a trash bin in front of a food court restaurant, I browsed the available games.
The sounds were loud and repetitive, the lights bright and distracting, as one would expect. While I was standing next to a Galaga machine thinking about Sherrice, a little girl, 5 years old, darted into the room with me. I froze for a second. She smashed a bunch of buttons, then grabbed on to a toy gun at the nearby Terminator Salvation machine, shrieking.
My mind stayed on Sherrice as I kept the girl in sight and looked for a parent. The food court had been empty when I walked in. About 30 seconds later, a man walked up and called for her.
"Oliviaaa," he said. "It's dinner time. Come on."
With a sense of relief, I watched as the girl laughed and avoided him, as he lunged around the room, trying to scoop her up. Sherrice had been playing hide-and-seek and shooting spitballs before she casually walked into the nearby restroom 20 years ago.
Olivia suddenly stopped running a few moments later. The man knelt down, and they hugged. Laughing, he told me she was a handful. They walked away toward a nearby group of people, who left together.
Just outside this small arcade was a restroom, too. I walked inside, stood by the sinks, and thought about how quickly Sherrice disappeared from view; how, even as at least two strangers used the restroom, Strohmeyer did what he did undetected, other than by curious David Cash Jr.; how, in less than 15 minutes, she was gone.
Vegas Vice runs every other Saturday. Contact Rachel Crosby at rcrosby@reviewjournal.com or 702-387-5290. Follow @rachelacrosby on Twitter.