Nevada Gov. Sisolak signs gun control bill into law
Updated June 14, 2019 - 2:01 pm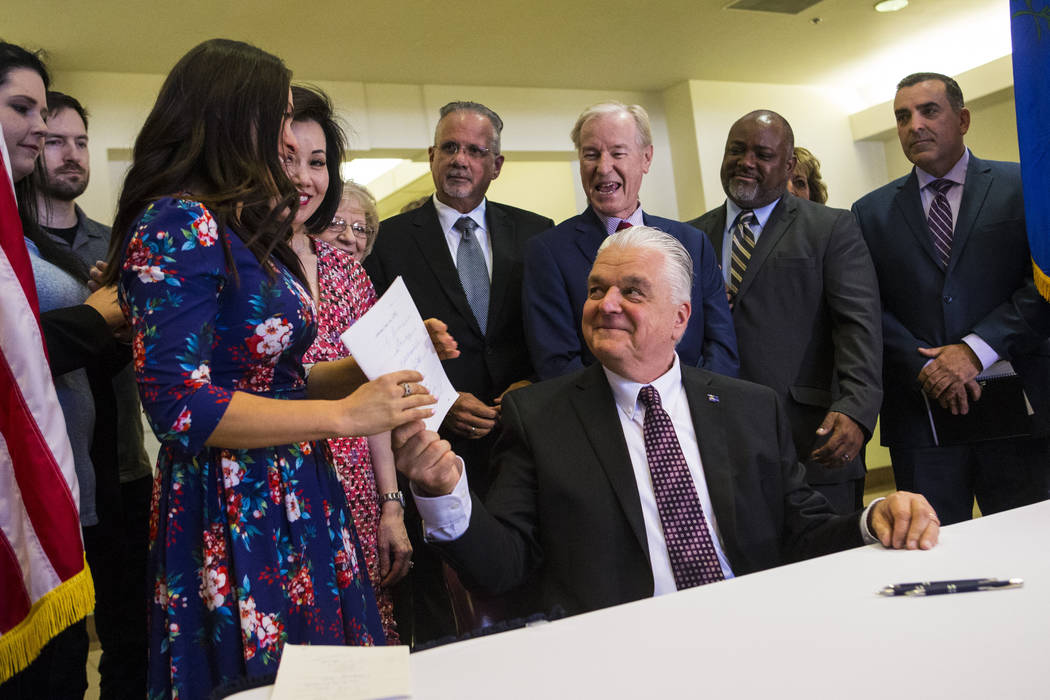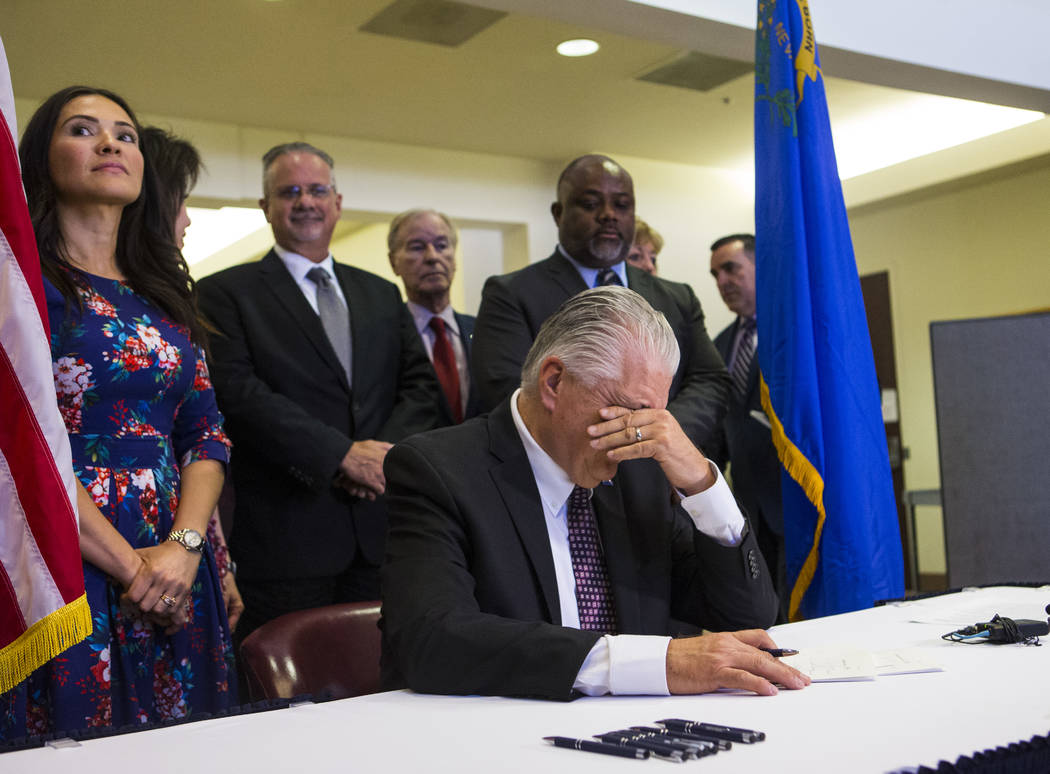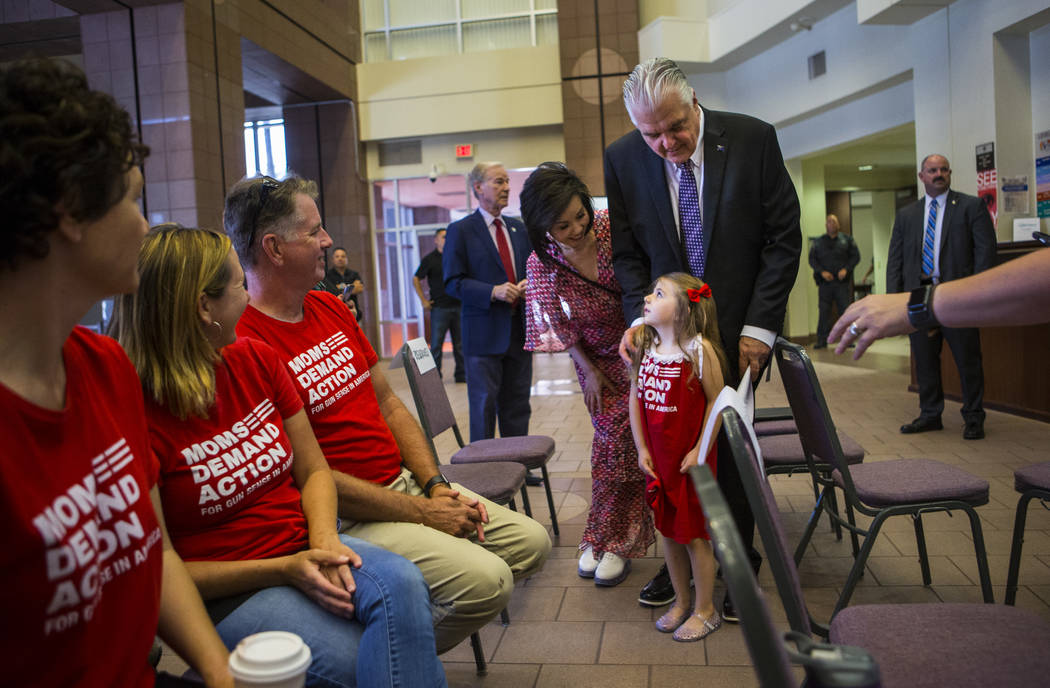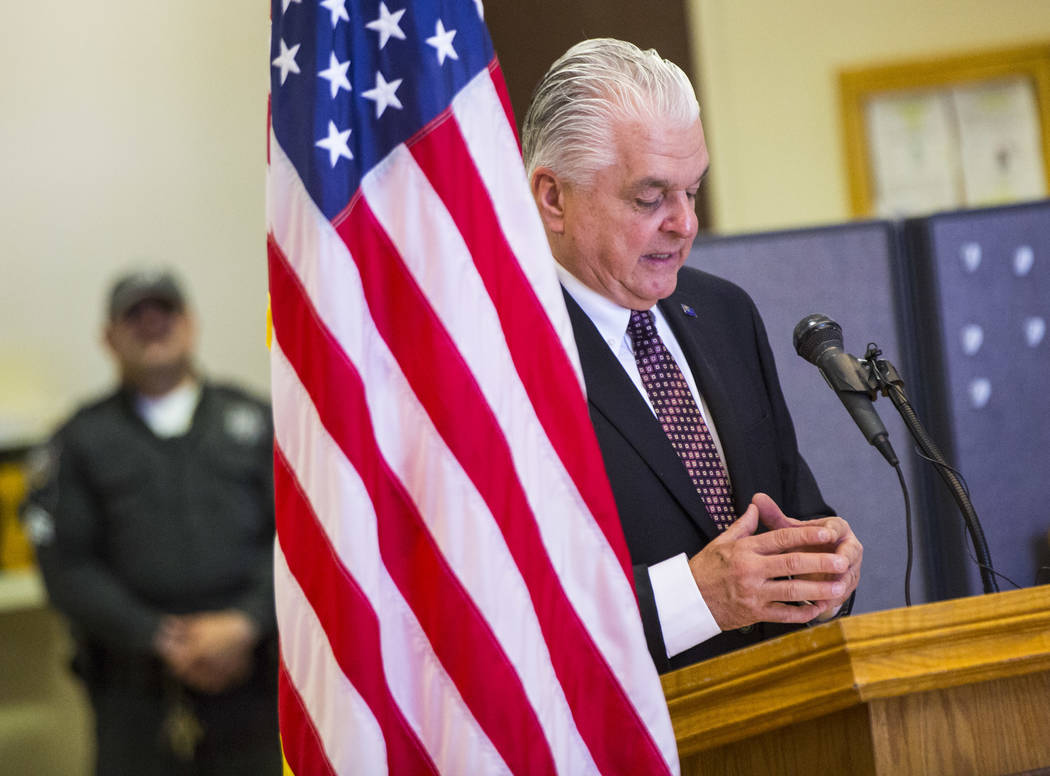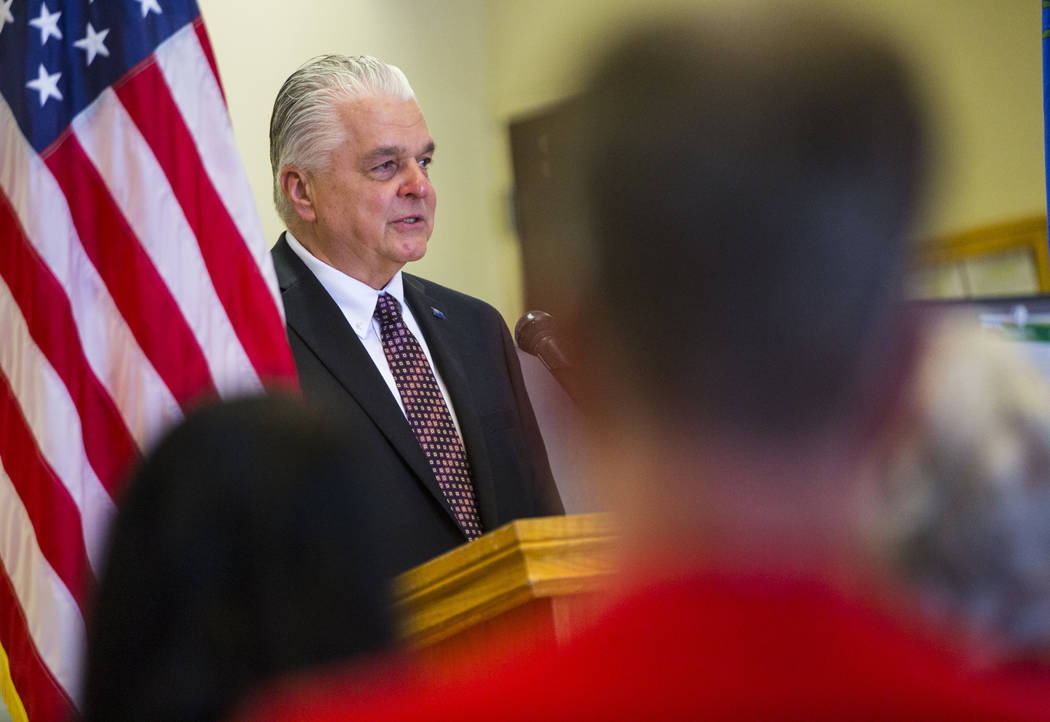 Gov. Steve Sisolak on Friday signed a multi-pronged gun control bill into law during an emotional ceremony in Las Vegas.
"This is going to go a long way towards keeping our community safer," Sisolak told reporters. "It's reasonable."
Assembly Bill 291 bans bump stocks, which effectively convert semi-automatic firearms into fully automatic weapons. The devices were used during the Route 91 Harvest festival mass shooting to accelerate the gunfire that killed 58 people and wounded hundreds more.
Sisolak fought back tears on Friday when talking about the tragedy.
The act creates "red flag" laws to take guns from those deemed to be threatening to themselves or others. Not only does this work to prevent mass shootings, Sisolak said, but it also creates an opportunity to get people help during a time of crisis.
The legislation further enforces safe storage to keep guns away from children and drops the allowable blood-alcohol level for possessing a firearm to 0.08.
Sisolak characterized the legislation as "common sense" and free from extreme measures.
"I think people that make the slippery slope argument, it's just not real," he said.
Assemblywoman Sandra Jauregui, D-Las Vegas, who escaped gunfire at Route 91 physically unharmed, was the primary sponsor of the bill. On Friday, she wiped her eyes after Sisolak handed her the bill and a pen he used to sign it.
"We took action today that's going to make Nevada a safer place to live," she told reporters.
Sara Diss, an activist with Moms Demand Action for Gun Sense in America, said the legislation signed on Friday is a good start, but she wants to see mandatory background checks implemented nationally.
The Nevada law will have various effective dates through Jan. 1.
Sisolak also signed legislation to update state and county emergency plans. Assembly Bill 534 allows EMS providers from outside jurisdictions to work during emergencies without local licensing.
The legislation also requires the state to keep a list of licensed health professionals that have training in dealing with mental and emotional trauma. The state will be required to give that list to local jurisdictions that have declared an emergency or disaster. It further transfers the administration of a state fund for crime victims to the Department of Health and Human Services.
The governor also signed Senate Bill 463, which allows coroners to offer mental health services to employees after a tragedy.
Contact Blake Apgar at bapgar@reviewjournal.com or 702-387-5298. Follow @blakeapgar on Twitter. Review-Journal Capital Bureau Chief Colton Lochhead contributed to this report.