Clark County commissioners keep cool amid gubernatorial race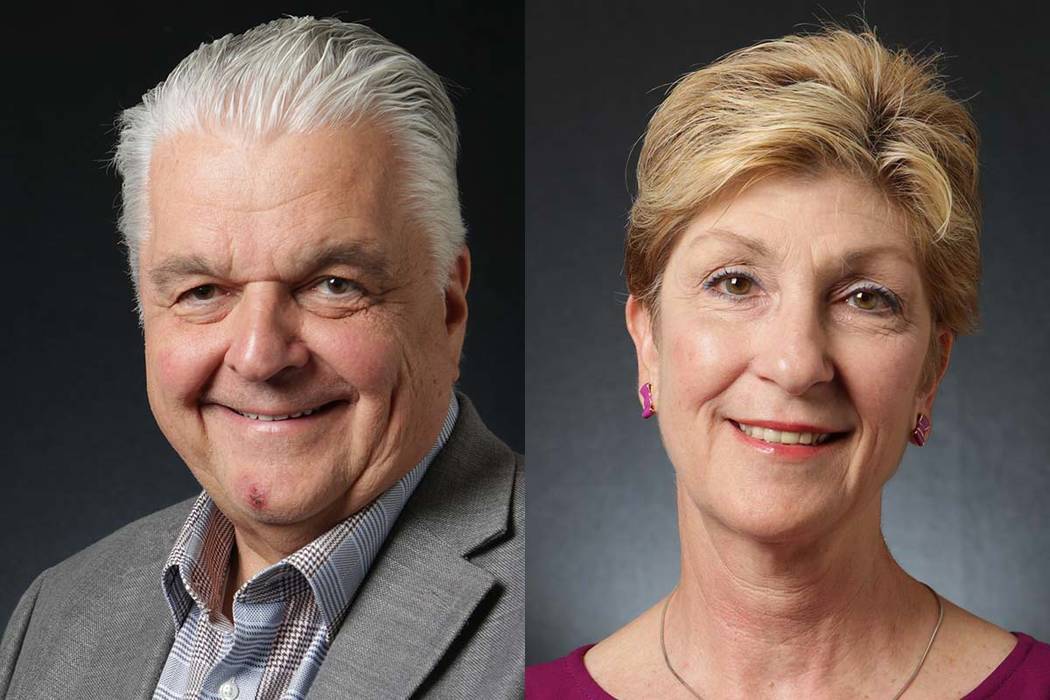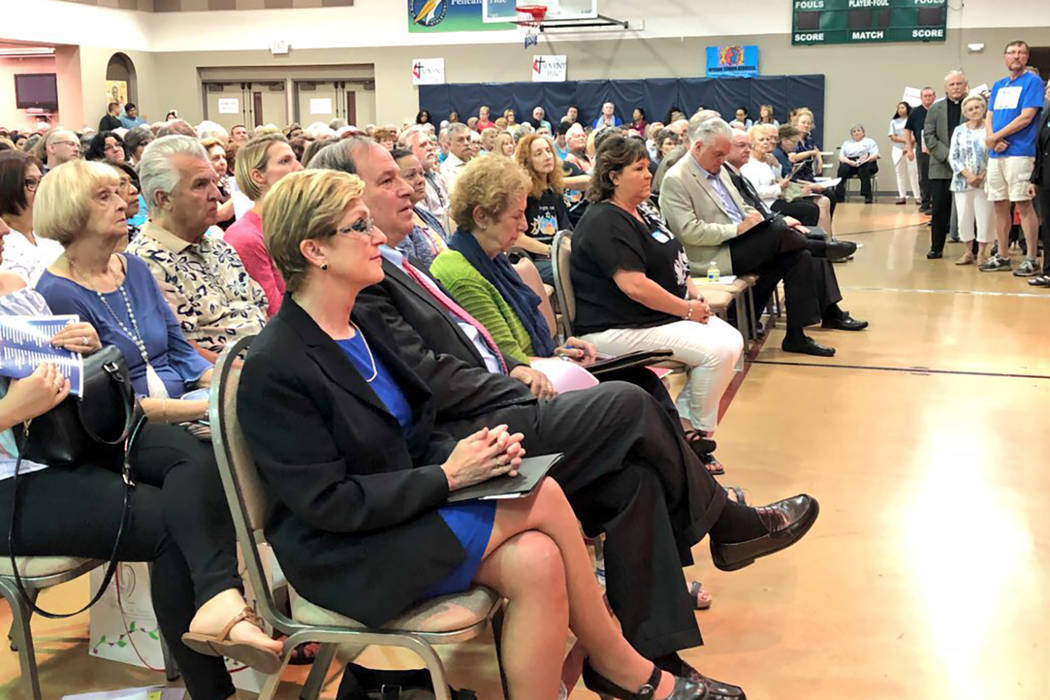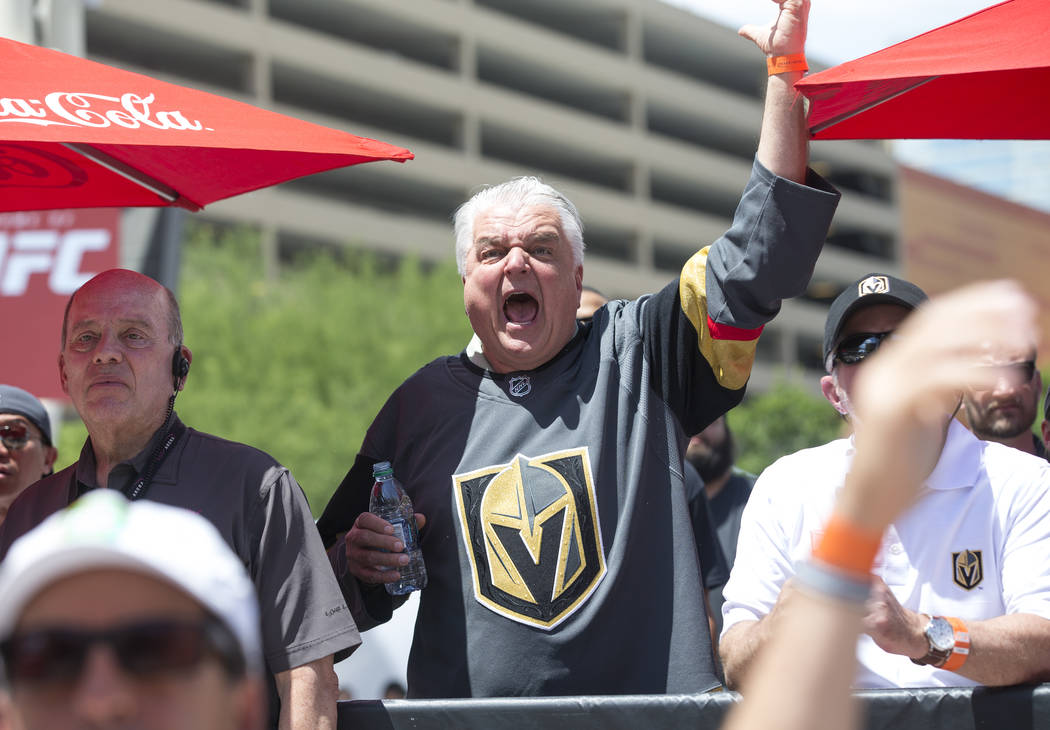 It's no secret that the gloves are off in Nevada's Democratic primary for governor.
After working together in relative harmony as Clark County commissioners for nine years, the race's top two contenders, Steve Sisolak and Chris Giunchigliani, have spent the past few months pummeling each other in print, on the airwaves and online.
They've called each other liars, questioned each other's ideologies and engaged in other forms of vitriol to prove to Democratic voters which of them is the "real progressive."
"Steve has demonstrated that he will say anything that he thinks will help him win a race, regardless of accuracy, facts, or integrity," Giunchigliani wrote on her campaign website in March.
"The truth is that throughout her career, in every office she has held, Giunchigliani manipulated her position of power to serve herself," Sisolak wrote in an editorial published in the Reno Gazette-Journal last month.
But while the campaign trail has become mired with mudslinging, the candidates' fellow commissioners say Sisolak and Giunchigliani are keeping their cool at their county meetings.
"I believe, as the primary gets closer, tensions are rising," Commissioner Lawrence Weekly said. "They're both on edge, but I've got to give them both credit. They have both done a great job with keeping it off the dais."
Commissioner Susan Brager agreed.
"I think people are acting pretty much the same as they had pre-campaign time," she said. "There have been a few little jabs here and there. I'm going to leave it at that."
Still, the campaign attacks have not gone unnoticed.
"I think those type comments are reflective of what campaigning has become," Commissioner Larry Brown said. "I'm sure if you take a historical perspective of campaigns there's always been that element, but I would certainly say over the past decade that, like (political) parties, things have become very extreme."
Always on campaign stage
Sisolak and Giunchigliani may not be duking it out on the dais, but their roles as commissioners are front and center in their respective campaigns.
After a mass shooting on the Strip killed 58 people attending a country music festival on Oct. 1, Commission Chairman Sisolak was an ever-present figure at news conferences alongside county Sheriff Joe Lombardo and Las Vegas Mayor Carolyn Goodman.
News footage from one of those news conferences was used in an April TV ad for Sisolak's campaign, as well as a promise from the candidate that as governor he would fight to "ban assault rifles, bump stocks, silencers."
Sisolak has also campaigned on the local expansion of professional sports.
Another April TV ad focused on the arrival of the Golden Knights hockey team, with footage of Sisolak wearing a team jersey and hoisting a ceremonial groundbreaking shovel while celebrating the opening of the team's practice arena in Summerlin. Raiders President Marc Badain has publicly supported Sisolak, who was a driving force in the NFL team's coming move to Las Vegas.
Giunchigliani's campaign has touted that she was the commission's sole vote against a tax subsidy of $750 million to build the team's stadium.
Giunchigliani mailers and TV ads have hammered Sisolak for voting in Febraury 2017 to not require a developer to submit a new preliminary concept plan for a proposed 5,025-home development near the Red Rock Canyon National Conservation Area.
And in an op-ed published last month in the Reno Gazette-Journal, Giunchigliani referenced her successful push to update the county's workplace policies against bullying, discrimination and sexual harassment.
Some colleagues pick sides
After staying on the sidelines for most of the primary race, some commissioners are jumping into the fray.
Brown said in an interview Thursday that "Steve would be a far better governor." A Sisolak campaign TV ad that premiered Friday featured Brager giving her support to the candidate.
"Chris (Giunchigliani) talks about problems," Brager said. "Steve Sisolak solves problems and he brings people together to get that accomplished."
No matter who wins Tuesday, both Giunchigliani and Sisolak will continue to serve on the commission together through the end of the year. The swearing in of Nevada's next governor will be in January.
"Things will get back to some sort of normalcy once Tuesday's over," Brown said. "It's not often that a county commission has to conduct business with two gubernatorial candidates."
Contact Michael Scott Davidson at sdavidson@reviewjournal.com or 702-477-3861. Follow @davidsonlvrj on Twitter.
Election Day is Tuesday. For more information, visit reviewjournal.com/voter-guide-2018/