Authorities still not clear on who Stephen Paddock was
October 4, 2017 - 5:44 pm
Updated October 4, 2017 - 10:06 pm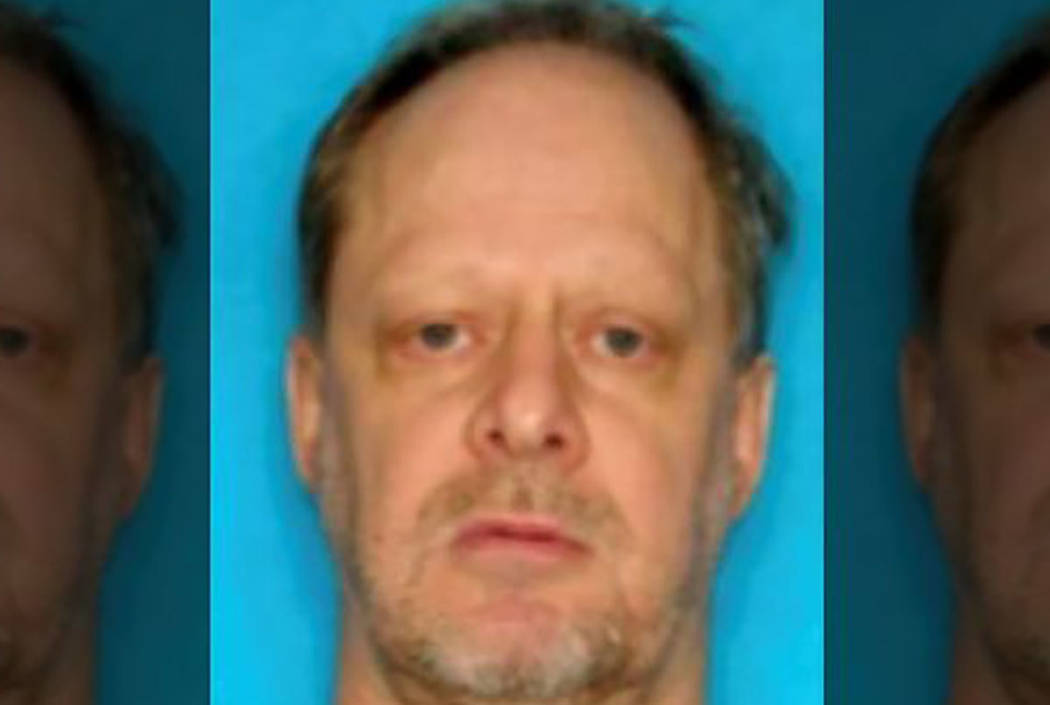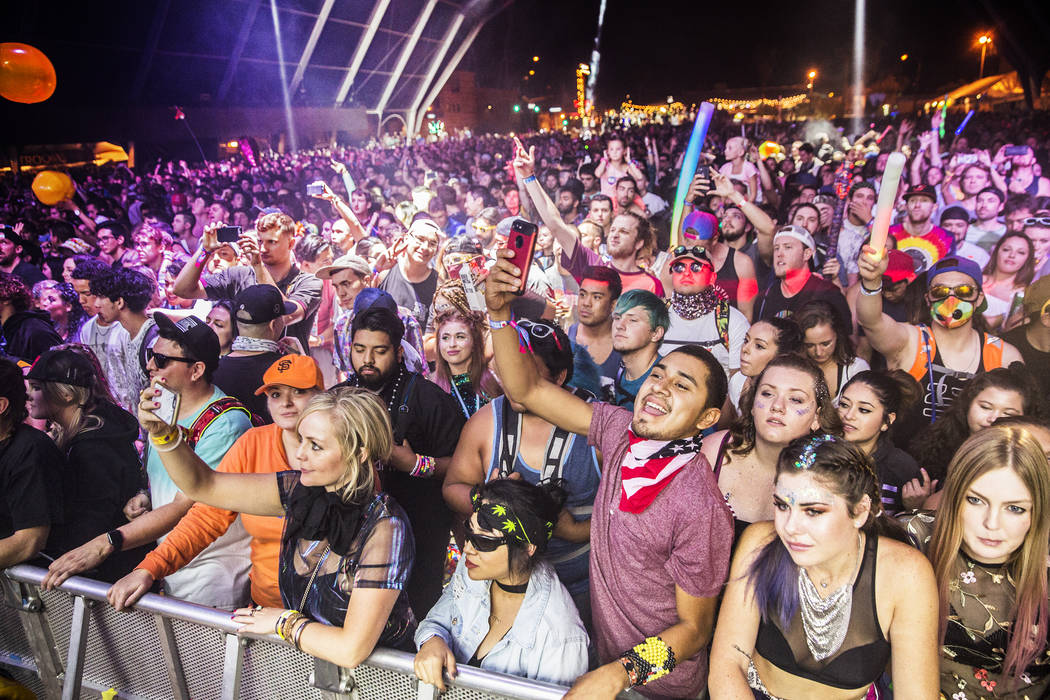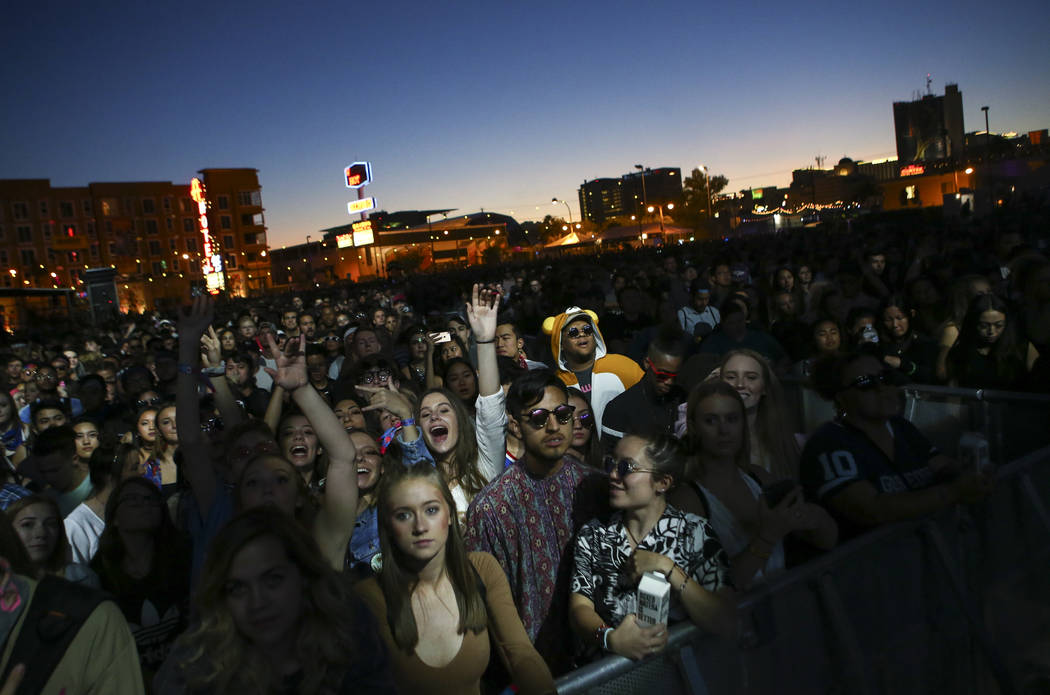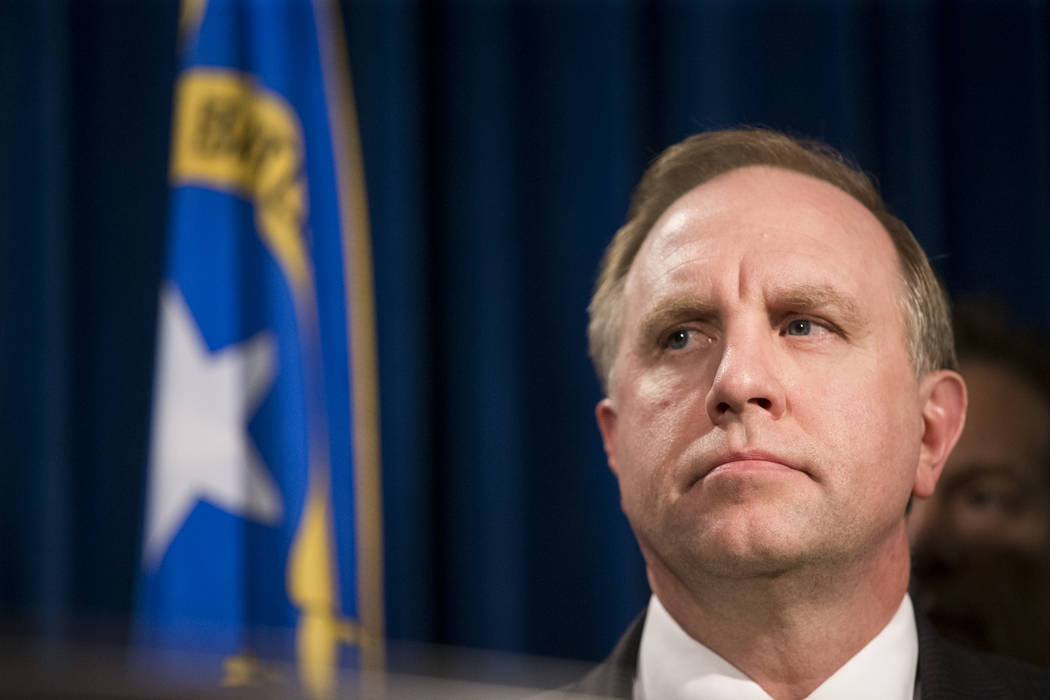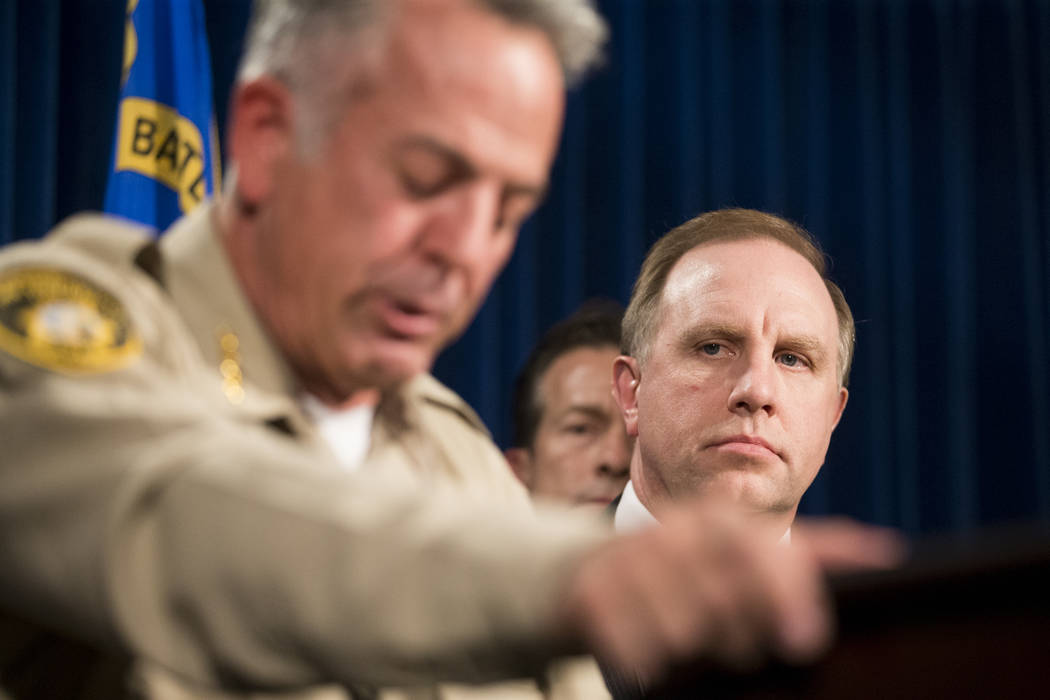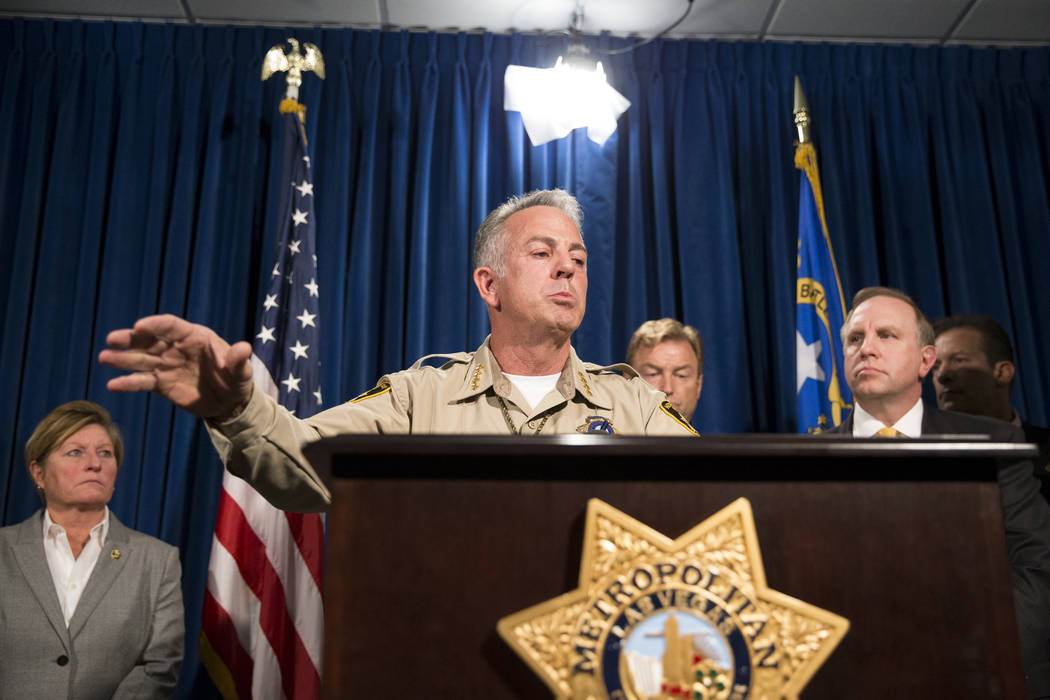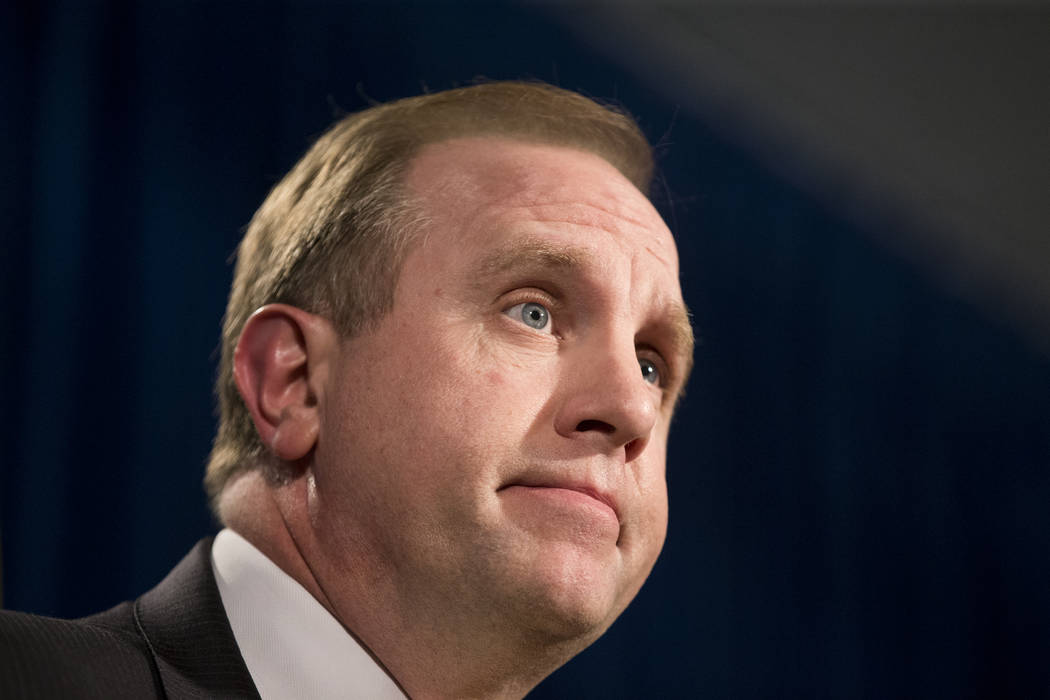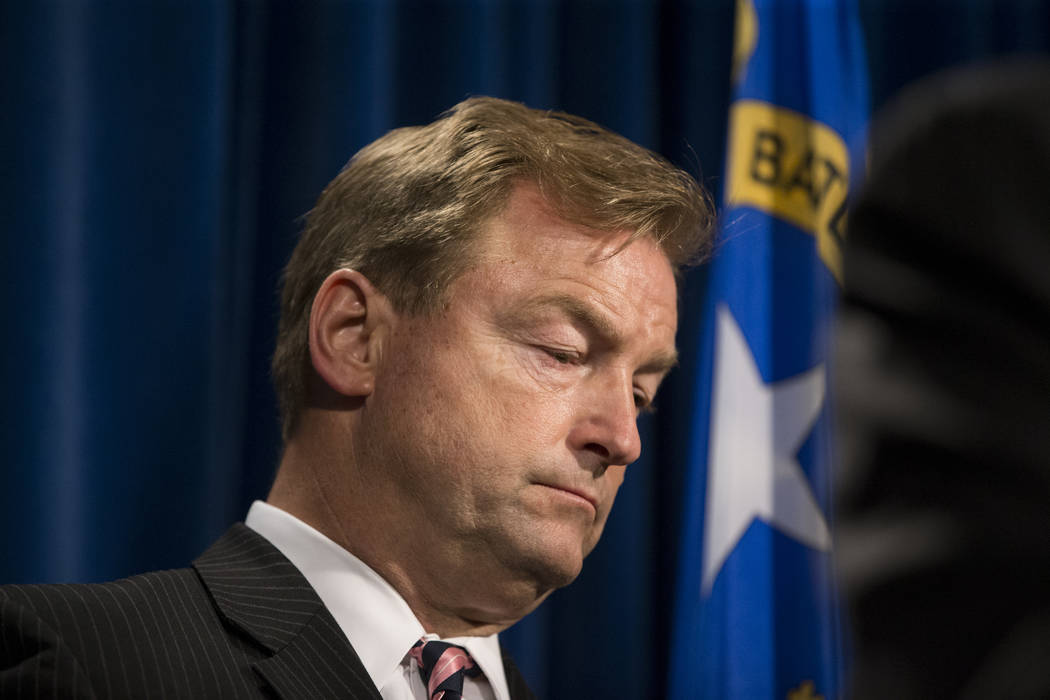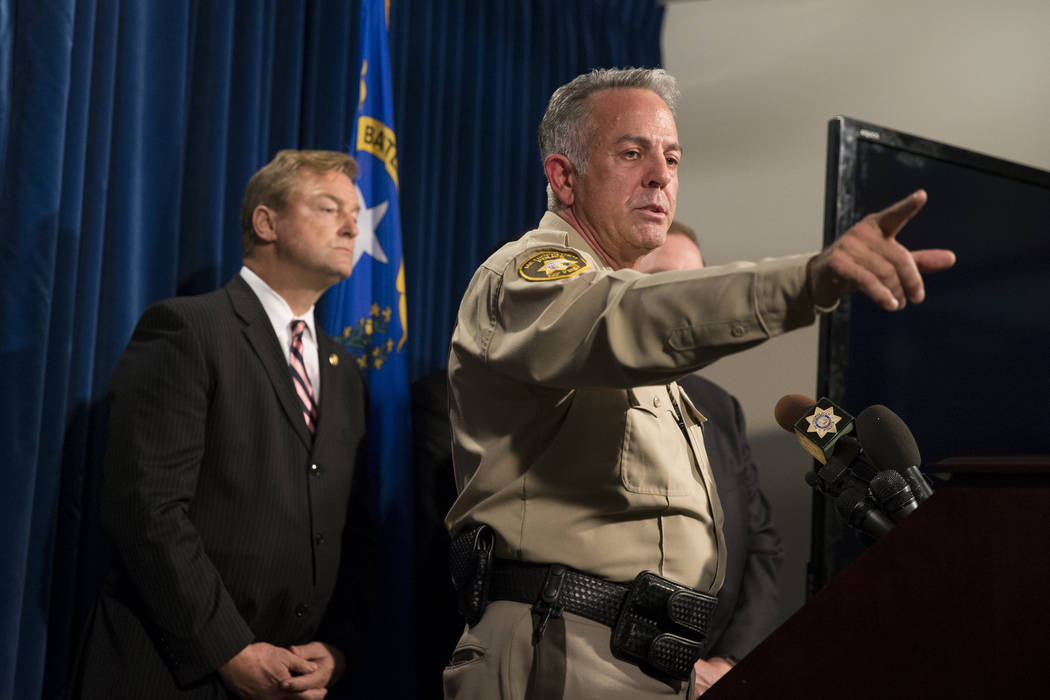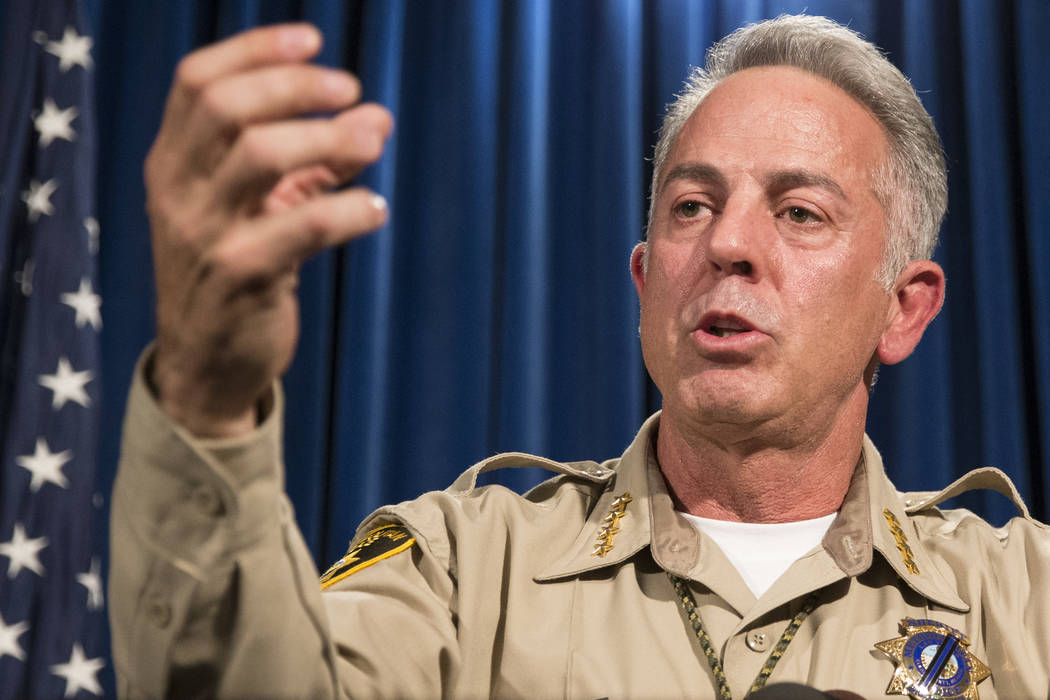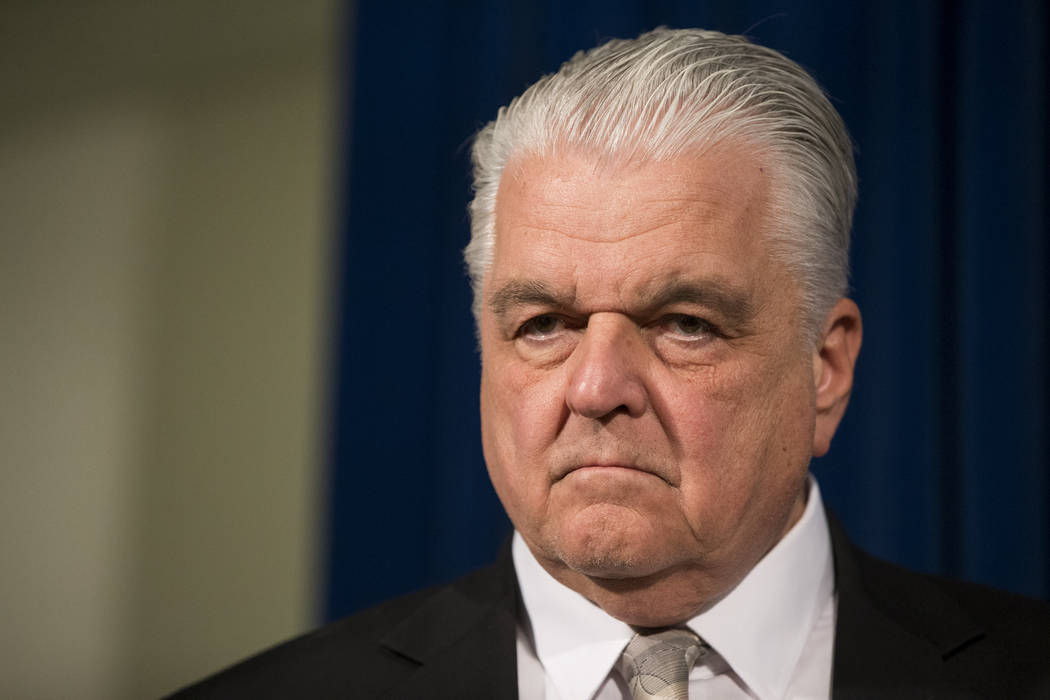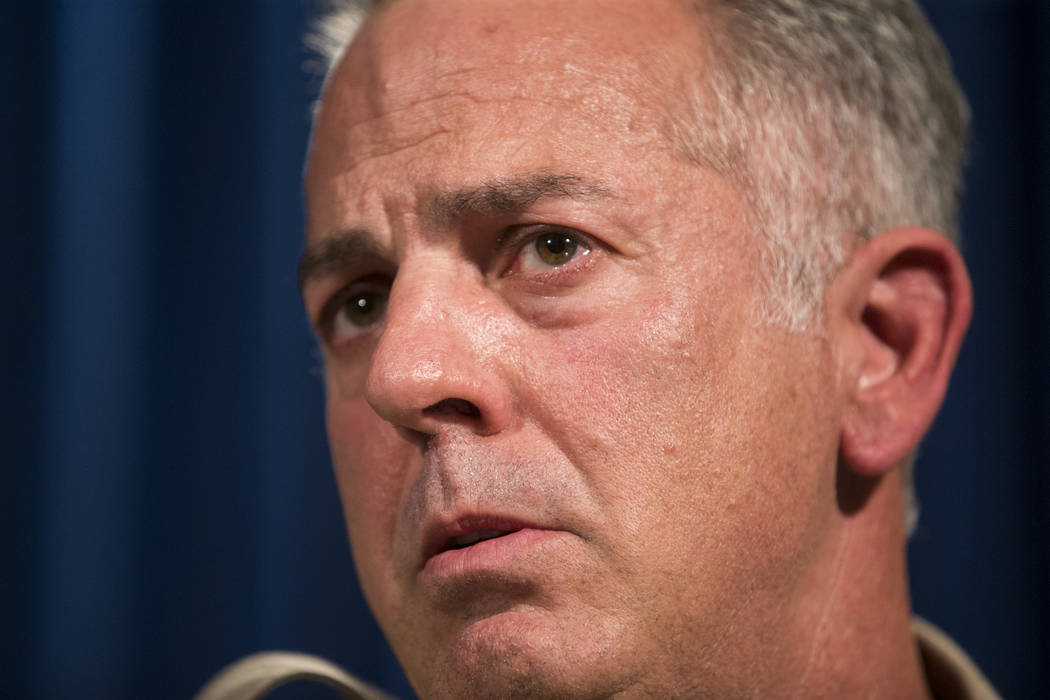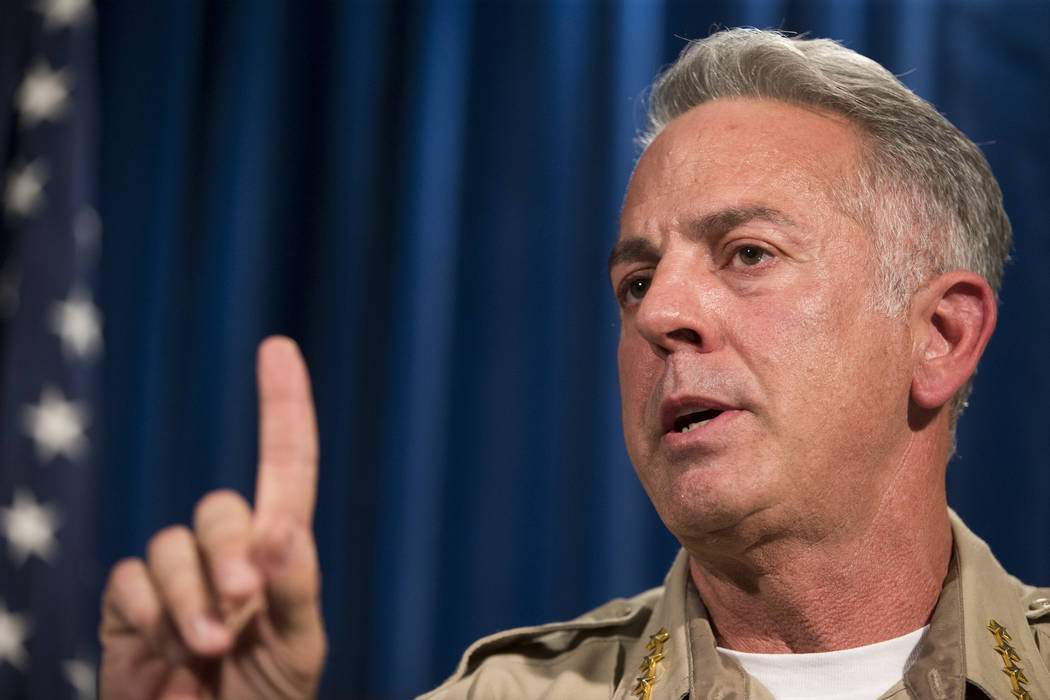 Stephen Paddock, the gunman who rained bullets on the Route 91 Harvest festival on Sunday night, spent decades stockpiling weapons and ammunition, and he "meticulously" planned the night he sprayed gunfire from his room at the Mandalay Bay on a crowd of concertgoers on the Strip, Clark County Sheriff Joe Lombardo said Wednesday.
Authorities still aren't clear on why Paddock did what he did or who he was.
"Anything that would indicate this individual's trigger point, that would cause him to do such harm, we haven't understood it yet," Lombardo said.
Police said 58 people were killed and 489 were injured in the rampage Sunday night at the country music festival on the Strip. Of the 489 injured, 317 have been discharged from area hospitals, Lombardo said. Previous injury totals were higher, and Lombardo said the difference was partially a result of double counting and injuries later determined not to have been suffered at the concert.
Paddock, 64, of Mesquite, led a secret life, Lombardo said, "much of which will never be fully understood."
Lombardo mentioned a 10-year span of Paddock's life that police have struggled to grasp. Police knew he was retired and had real estate investments, Lombardo said, but haven't gotten information from an ex-wife or a brother.
He emphasized the shooting was planned and premeditated, calling Paddock "disturbed."
"So don't you think the concealment of his history, or his life, was well-thought-out?" Lombardo asked. "And it's incumbent upon us as professionals to dig that up."
The FBI had nobody in custody as of Wednesday evening, FBI agent Aaron Rouse said.
"We will get to the bottom of this, no matter how long it takes," he said.
Rouse declined to answer questions about Marilou Danley, Paddock's girlfriend who was previously named as a person of interest.
He said authorities had not uncovered evidence of terrorism, but they were continuing to investigate.
"It's our community, too. We live here," he said.
Stockpile
The number of gunshots Paddock fired remained unclear Wednesday night. Lombardo said "well in the excess of thousands" of ammunition were found in his hotel room.
In addition to the previously mentioned ammonium nitrate, police found 50 pounds of the explosive Tannerite and about 1,600 rounds of ammunition in Paddock's car at Mandalay Bay, Lombardo said.
According to a law enforcement source, Paddock left 18 30-round magazines of .308 ammunition and 15 40-round magazines of .223 ammunition and police assume it was for additional violence if he escaped the hotel room.
There were 13 suitcases that he brought up a few at a time, the source said. The source said Paddock knew there were eight-hour shifts and spread the bag transports among shifts to avoid attracting attention.
Lombardo said he saw evidence Paddock planned to survive his massacre, but refused to elaborate.
Security guard
Paddock poured at least 200 bullets into the hallway and toward the security guard assisting Metro's approach to his 32nd-floor hotel room, Lombardo said.
Police could see a gun in his room through the bullet holes left in the door, he said.
"It's amazing that security guard didn't sustain additional injury," Lombardo said.
The security guard first identified Paddock's location when he was shot. He didn't get separated from police as previously stated, Lombardo clarified Wednesday, but rather was looking for the shooter on his own based on tips. The guard discovered Paddock's door because it was ajar, Lombardo said.
Police had an idea of where Paddock was, but the guard alerted officers after he'd been shot. The guard, while still injured, continued to help officers evacuate nearby rooms, Lombardo said, adding police had to tell the guard to leave and seek medical help.
Police don't know why Paddock stopped shooting, Lombardo said.
Some of the guns Paddock had were jammed, but could've kept firing, Lombardo said.
At least three of the guns had hunting scopes, Lombardo said.
Speaking on his own assumption, Lombardo said he thinks Paddock stopped shooting after he saw the security guard. Had the guard not found his room, Lombardo thinks officers would've found it soon after based on their own investigation.
Authorities are looking for any additional persons of interest.
"Do you think this was all accomplished on his own?" Lombardo posited. He said authorities questioned if he had help based on the number of weapons and explosives he had in Reno and Mesquite, and the number of guns carried into his room. Authorities were investigating whether anybody he knew might have been an accomplice.
The Ogden
Paddock rented a room overlooking the Life is Beautiful festival in downtown Las Vegas a week earlier, Lombardo said.
Lombardo said Paddock used room-sharing site Airbnb to rent a room at The Ogden during the festival, which ran from Sept. 22-24.
He said investigators had not yet determined why Paddock rented the room or whether he was engaged in "presurveillance" of the music and art event.
"We don't know yet," he said of Paddock's presence in the condominium complex.
According to the law enforcement source, Paddock tried to get a room at El Cortez, 600 Fremont St., but it was sold out, so he rented three rooms at The Ogden, 150 Las Vegas Blvd. North. One room was booked between Sept. 17-22, a second room was booked from Sept. 21-23 and the third Sept. 24-28.
Contact Mike Shoro at mshoro@reviewjournal.com or 702-387-5290. Follow @mike_shoro on Twitter. Review-Journal staff writer Art Kane contributed to this story.