Clark County DA Steve Wolfson announces re-election bid
August 16, 2017 - 10:33 am
Updated August 16, 2017 - 5:19 pm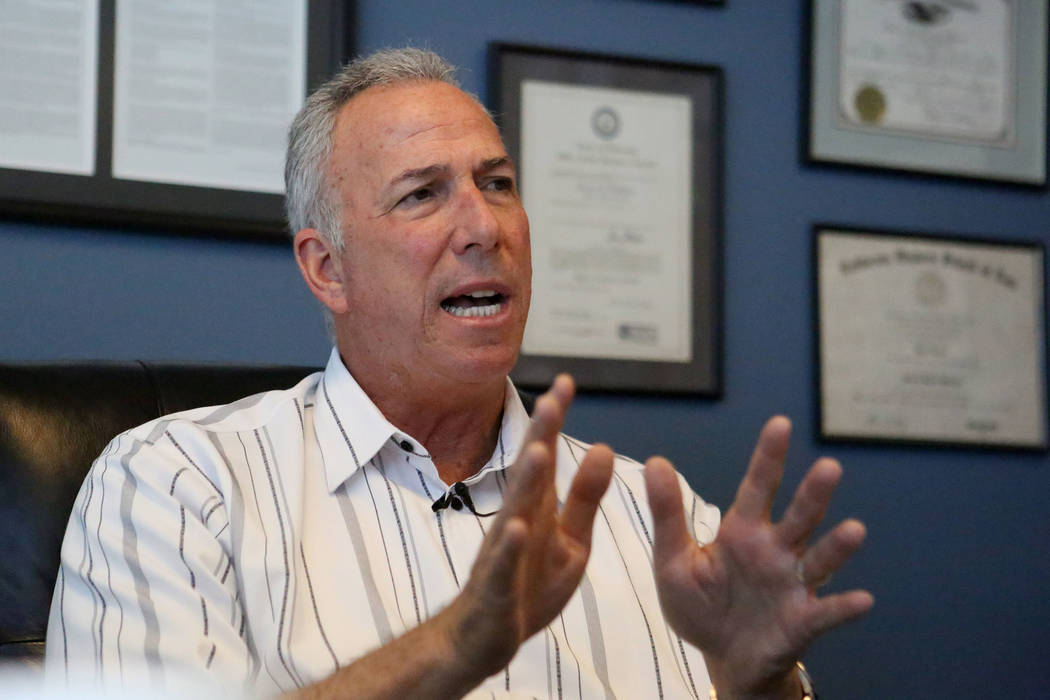 Clark County District Attorney Steve Wolfson announced Wednesday that he will seek re-election, ending rumors of potential runs for higher office.
Wolfson, a Democrat who has served as district attorney since 2012, had been approached by political leaders both within and outside the Democratic party asking him to run for Nevada's U.S. Senate seat — held by vulnerable Republican Dean Heller — as well as for Nevada's attorney general seat, he told the Las Vegas Review-Journal on Wednesday.
Wolfson would not disclose who asked him to run, but said the proposition of running for U.S. Senate was not on his radar and caused him to re-evaluate his plans.
"I paused. I took a couple of months to think about it," Wolfson said. "Its quite flattering when very very important, well-respected people ask you to run for higher office."
He also said that jumping into the Nevada attorney general's race would be a logical step up for a district attorney, but Wolfson said his decision to run for re-election came down to family and familiarity.
"I have a lifestyle here in Las Vegas," he added. "I've been doing it for five-and-a-half years. I think I'm doing a pretty good job. This is what I know best, this what I'm comfortable at."
Republican Attorney General Adam Laxalt is expected to run for governor. State Senate Majority Leader Aaron Ford, D-Las Vegas, and Deputy Attorney General Wes Duncan are considering runs for the attorney general.
Wolfson said he is running for re-election because he wants to focus on reducing violent crime, and specifically said he wants to reduce the backlog of pending murder cases in Clark County, a number which he said currently sits at 350.
Wolfson was appointed district attorney in 2012 and retained the seat in 2014. Before that, he served nearly eight years on the Las Vegas City Council.
Contact Colton Lochhead at clochhead@reviewjournal.com or 702-383-4638. Follow @ColtonLochhead on Twitter.