Clark County needs volunteers for homeless count
January 10, 2018 - 11:20 am
Updated January 10, 2018 - 3:55 pm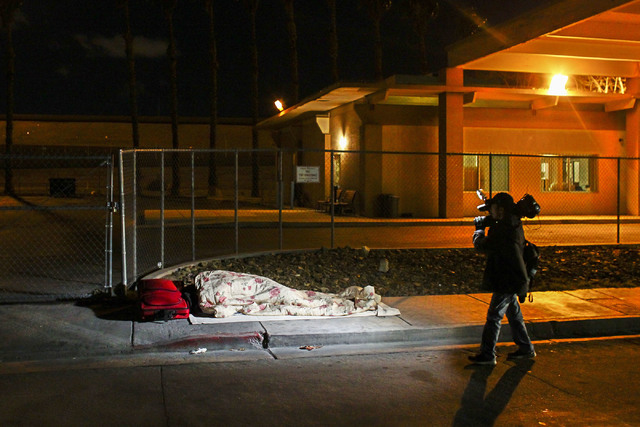 Clark County is seeking volunteers to help conduct the overnight Southern Nevada Homeless Census at the end of this month.
Volunteers will help count the homeless population beginning at 10 p.m. Jan. 24 and ending at 4 a.m. the next day. Volunteers are also needed to help with the homeless youth count from 7:30 a.m. to 2:30 p.m. on Jan. 25.
The county especially needs volunteers with smartphones and volunteers with cars who can drive census teams around the area.
To register as a volunteer, go to http://helphopehome.org/volunteer. Email questions to helphopehome@clarkcountynv.gov.
Volunteers are asked to attend one of three voluntary hour-long training session on Jan. 18 at the Clark County Social Service Department offices located at 1600 Pinto Lane, Las Vegas. Training sessions start at 8 a.m., noon and 5:45 p.m.
The 2017 homeless census found 6,490 people living in shelters or on the streets in Clark County. Completing the census is a requirement for the county to receive federal grants to help homeless people.
Contact Michael Scott Davidson at sdavidson@reviewjournal.com or 702-477-3861.