Clark County schools consider cutting the NV Energy cord
January 24, 2018 - 5:49 pm
Updated January 24, 2018 - 11:02 pm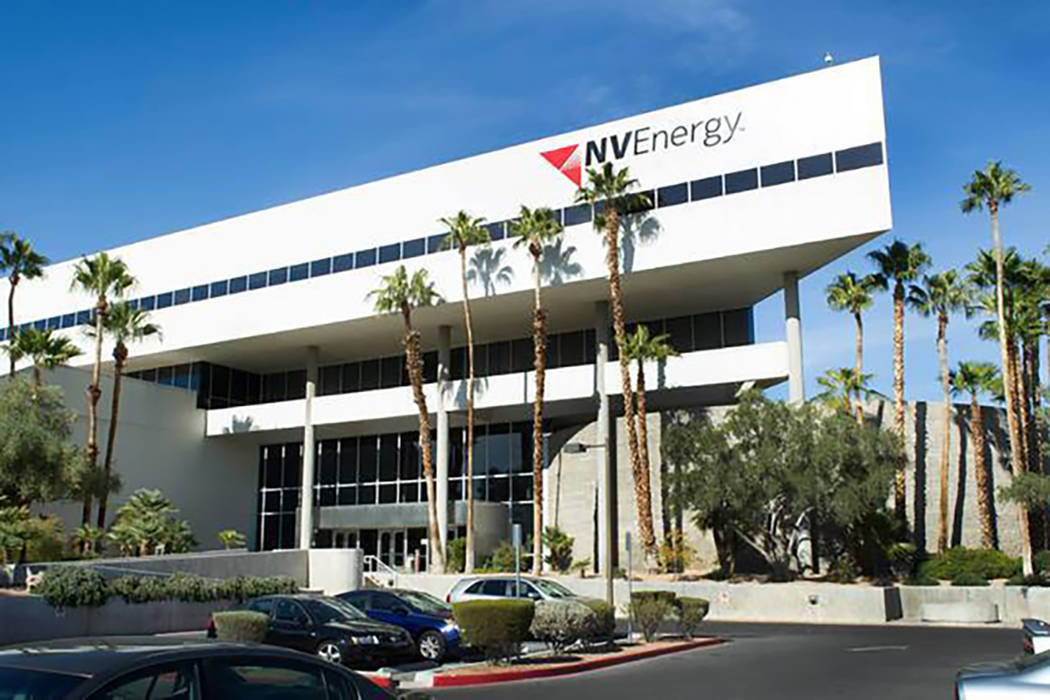 Nevada's largest school district — the fifth biggest in the nation — could become the first major public entity to leave NV Energy under a proposal headed to School Board trustees this week.
Trustees of the Clark County School District, which includes more than 350 schools, will consider withdrawing from NV Energy on Thursday. The school district would save "millions" if it worked with three private companies to produce an alternative source of energy, according to documents submitted by backers of the plan, though it's unclear exactly how much. The proposal doesn't specify, and district spokesperson Kirsten Searer could not be reached Wednesday for comment.
A source familiar with the proposal, however, estimated a cost savings of $140 million over 20 years. An "exit fee," which would be required to withdraw from NV Energy and would be paid by the companies behind the school district initiative, could cost up to $80 million, according to the source.
One company behind the proposal, Capital Dynamics, submitted information to the school district indicating that the cities of Las Vegas, Henderson and North Las Vegas also had pulled the plug on the energy giant.
But Hayley Williamson, senior assistant general counsel for Nevada's Public Utilities Commission, said no government agencies have left Nevada's electricity monopoly. To cut ties with NV Energy, private and public entities must submit an application to the PUC, go through a public hearing process and pay an exit fee.
Companies would supplant utility
The school district has not filed an exit application, Williamson said. The plan under consideration Thursday involves replacing NV Energy with three companies: Capital Dynamics, a global asset manager, which would build a new 195-megawatt solar project in Nevada; Tenaska Power Services, one of the country's largest private energy companies, which would manage the energy from the grid; and Switch, a Las Vegas tech company that left NV Energy last June, which would provide power supply origination and development support.
According to public documents, utility costs take a big bite out of the CCSD budget, and those costs keep rising. Electricity costs in 2016-17 were $46 million — 57 percent of total utility costs — and $2 million more than the previous year. While the school district would be the first big public customer to make the switch, other giant businesses have left NV Energy, including MGM Resorts, Wynn Resorts, Caesars Entertainment and Peppermill.
"This is a fairly significant event, and it's a continuation of a trend that started four or five years ago," said Donald R. Parker, CFA, president of Gryphon Valuation Consultants in Las Vegas. "The more energy customers that pull out successfully and can afford the exit fees, I think other customers could follow suit. This could be the furtherance of a trend."
In its presentation to board trustees, Capital Dynamics said the city of Las Vegas withdrew from NV Energy, but the city says that is not accurate. City spokesman Jace Radke said the city considered it but ended up with a Renewable Energy Agreement with NV Energy for city operations. North Las Vegas spokeswoman Delen Goldberg also said the presentation was "inaccurate" and that her city "has hundreds of accounts with NV Energy."
"At our Water Reclamation Facility, the city does receive power generated by the Hoover Dam through the Colorado River Commission, rather than NV Energy," Goldberg said. "However, NV Energy still delivers that power to us. That was a deal that was negotiated about five years ago."
Presentation defended
Brad Mamer, a managing partner at GSD Nevada, a consultant to Capital Dynamics and Tenaska, said the cities were listed because they sought other energy sources at their water reclamation facilities only, though the presentation listed them as having "left NV Energy."
"It's a presentation so it doesn't have a tremendous amount of detail," Mamer said. "We think anybody that's from Southern Nevada realizes the cities haven't left NV Energy's regulated system."
Parker said the impact of losing such a significant customer could weigh heavily on NV Energy, although the exit fee is designed to prevent the electricity giant from raising rates on other customers to make up for the revenue loss.
"Like any other business, when you lose a major customer, it's going to impact your bottom line," Parker said.
NV Energy spokeswoman Jennifer Schuricht did not return calls for comment Wednesday.
The school district's discussion comes less than a year before Nevadans vote on a measure that would allow residents to choose their electricity provider.
In November, voters will decide on the Energy Choice Initiative, a measure that prohibits energy monopolies by opening Nevada's electric market and allowing customers to choose their power provider. That measure, which requires two votes because it's a constitutional amendment, passed by nearly 73 percent in 2016.
If it passes again this year, the measure would not go into effect until 2023, which is why the Clark County School District is considering parting ways with NV Energy now instead of waiting for voters to decide.
Contact Ramona Giwargis at rgiwargis@reviewjournal.com or 702-380-4538. Follow @RamonaGiwargis on Twitter.