Groups, Senate Democrats urge Trump to keep monuments intact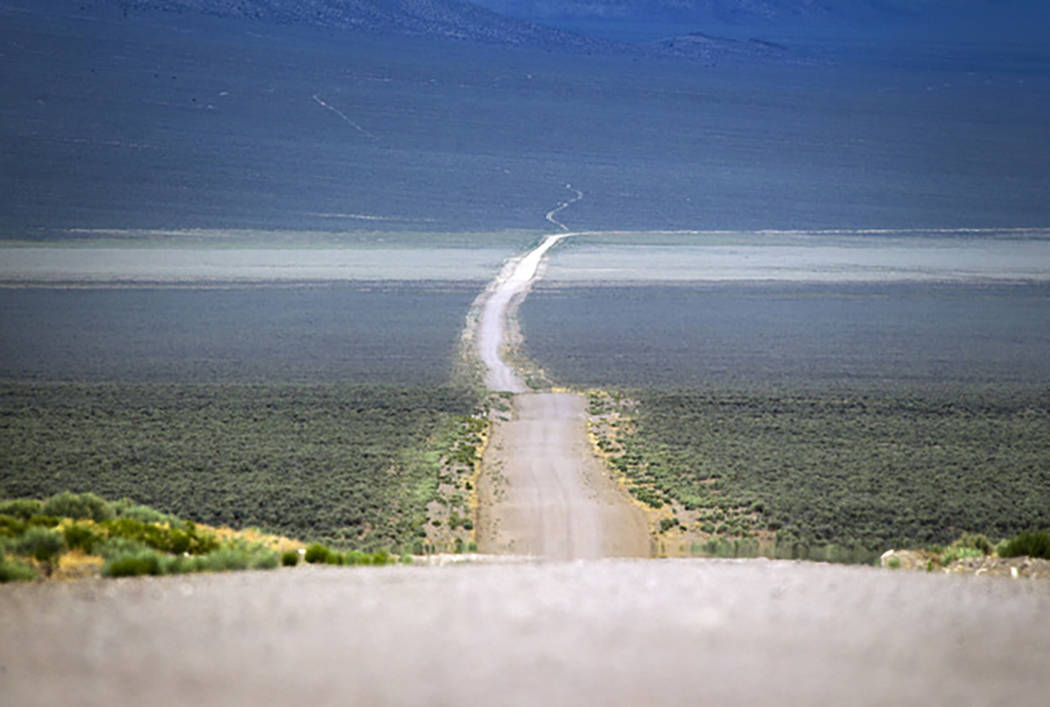 WASHINGTON — A day after a public comment period closed, Senate Democrats and environmental groups urged the Trump administration Tuesday to keep intact protections and boundaries of national monuments, including Gold Butte and Basin and Range in Nevada.
Sen. Catherine Cortez Masto, D-Nev., joined other senators from Western states during a Capitol Hill news conference to announce public support for monuments that President Donald Trump has placed under review for modification.
Trump wants to take these public lands "and sell them off to private developers," Cortez Masto said.
"We have to fight against any privatization," she told the news conference.
The Trump administration received more than 2.5 million comments over the possible rollback of national monuments in Nevada and other states, according to the League of Conservation Voters.
Trump has given Interior Secretary Ryan Zinke until Aug. 24 to review national monuments designated by past presidents since 1976.
The nearly two dozen national monuments under review include Gold Butte and Basin and Range, designated by President Barack Obama in 2016 and 2015, respectively.
Zinke has promised to tour the two Nevada monuments in July.
"Too often under previous administrations, decisions were made in the Washington, D.C., bubble, far removed from the local residents who actually work the land and have to live with the consequences of D.C.'s actions. This monument review is the exact opposite," Zinke said in a statement.
Nevada monuments were supported by then-Senate Minority Leader Harry Reid, D-Nev., and Rep. Dina Titus, D-Nev. Newly elected federal lawmakers Cortez Masto, Rep. Jacky Rosen D-Nev., and Rep. Ruben Kihuen, D-Nev., also support the Nevada monuments.
Sen. Dean Heller, R-Nev., and Rep. Mark Amodei, R-Nev., have filed a bill that would require presidents to seek further input from local communities and states before making a monument declaration under the 1906 Antiquities Act.
The law authorizes the president to designate public lands as protected monuments but does not give the executive branch the authority to rescind a designation.
The Trump administration is exploring the possibility of modifying the boundaries of some monuments in Western states.
"I'd like to remind and reassure folks that even if a monument is modified, the land will remain under federal ownership. I am strictly opposed to the sale or transfer of our public lands, and nothing in this review changes that policy," Zinke said.
Meanwhile, Titus, who sponsored legislation as part of efforts to protect Nevada's cultural resources, urged Silver State residents to celebrate the two-year anniversary of the designation this week by "telling Secretary Zinke to keep his hands off our public lands."
Cortez Masto told the Capitol Hill news conference she was just out in Gold Butte and described pristine lands and "cultural sites sacred to our tribal communities."
"This is why we are fighting," she said.
Contact Gary Martin at 202-662-7390 or gmartin@reviewjournal.com. Follow @garymartindc on Twitter.