Goodman: City focused on safety, health care, economic diversification
Updated January 12, 2023 - 10:23 pm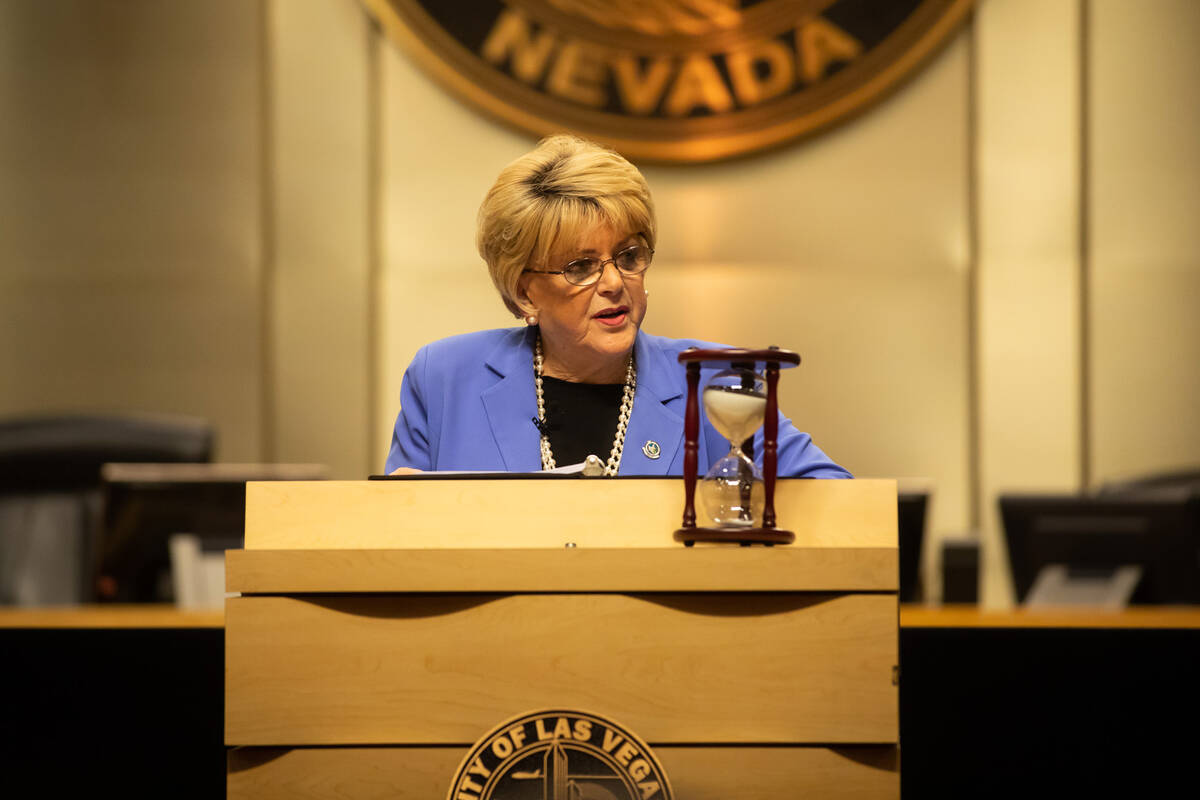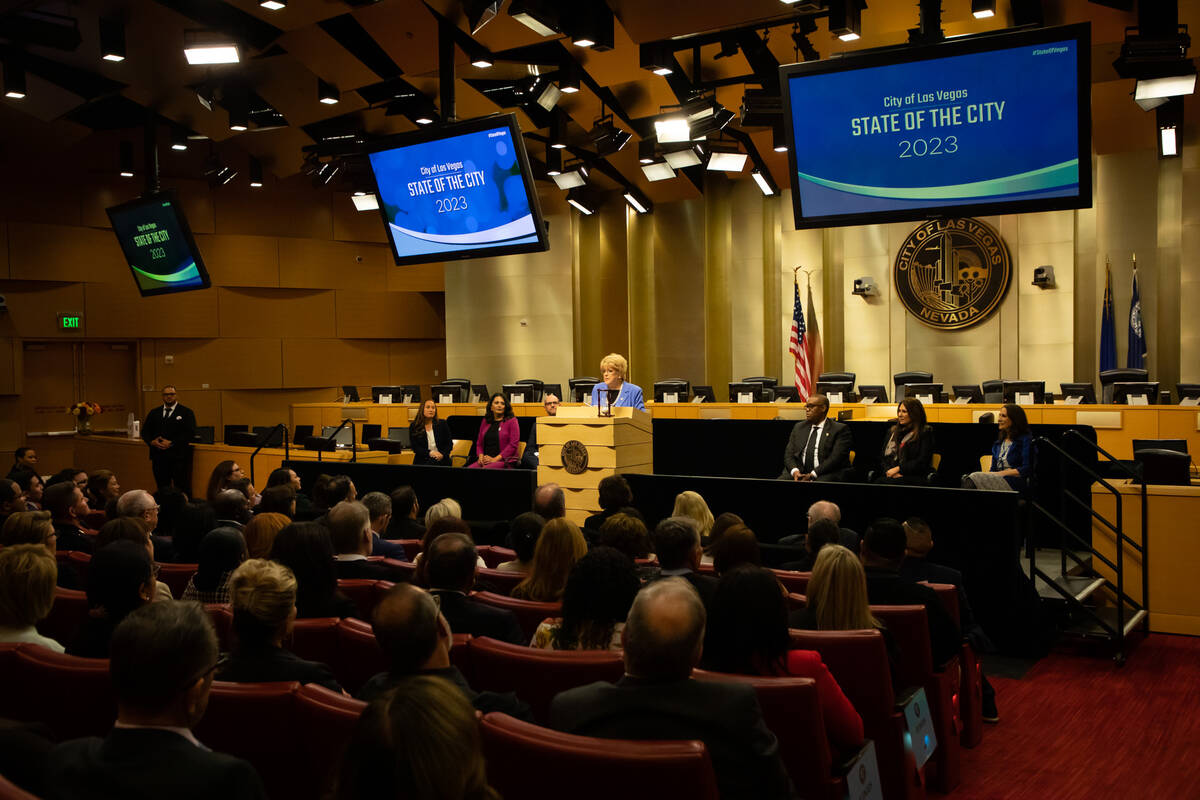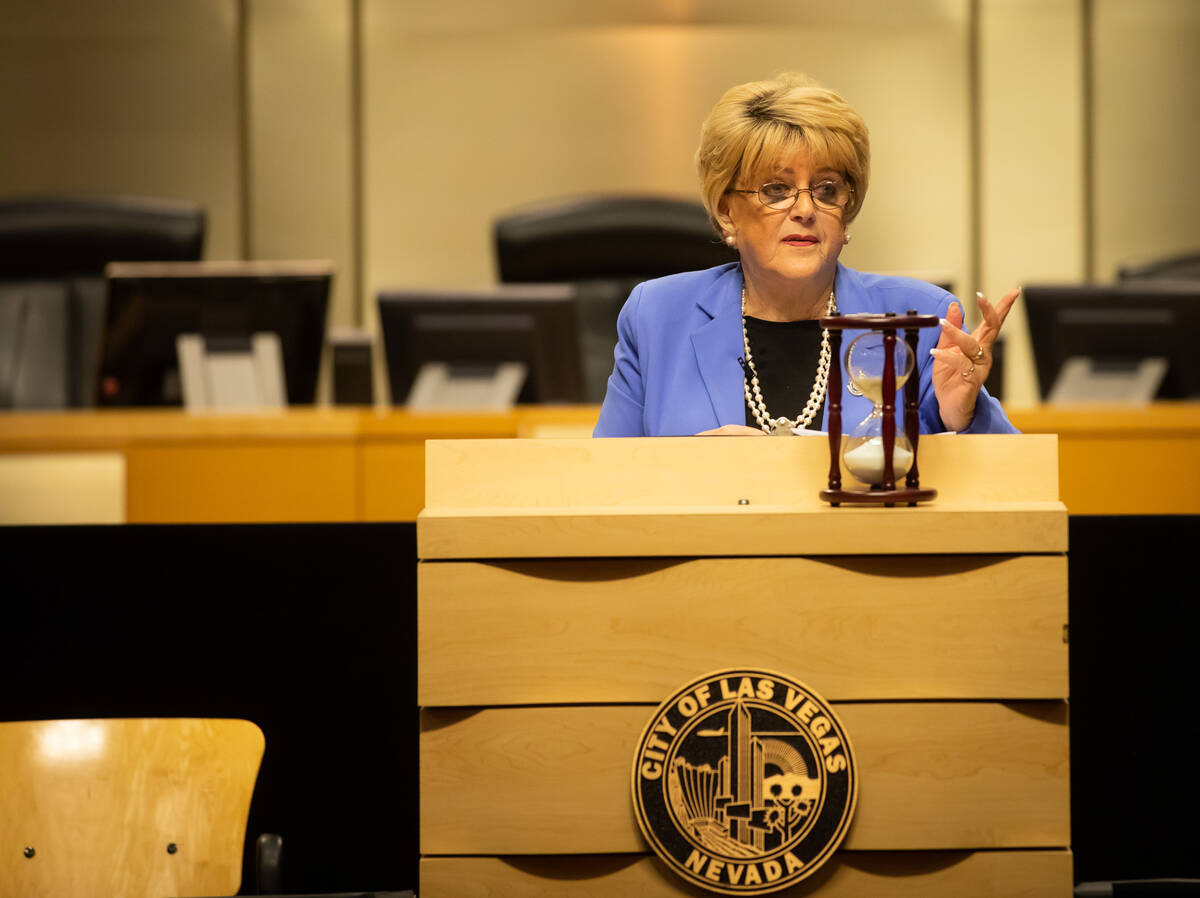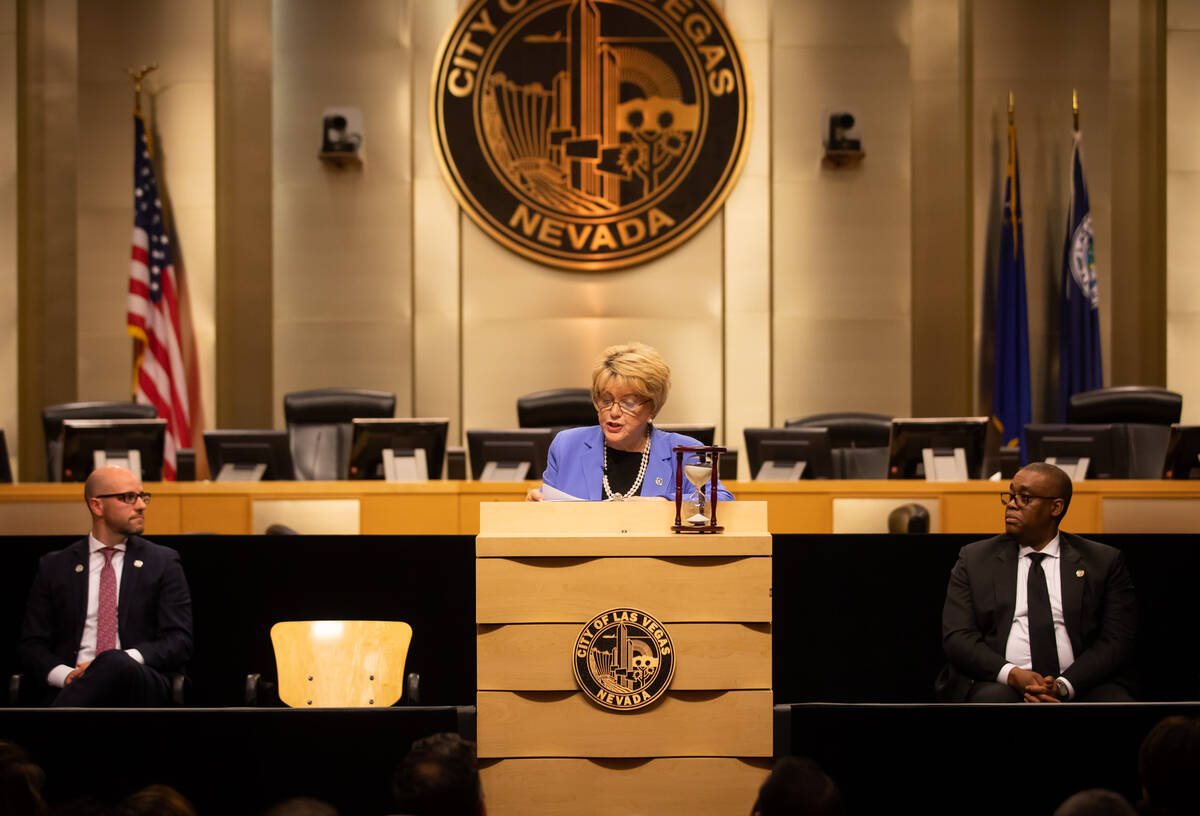 With the pandemic "mostly behind us," the top priorities for the city of Las Vegas continue to be public safety, health care and economic diversification, Mayor Carolyn Goodman stressed in her 12th state of the city speech Thursday evening.
"I can assure you I'm more excited than ever before about our future," the mayor said to a packed City Hall.
"We've weathered through the shutdown and we're still having the aftereffects of that — and then all the fear that each of us experienced," she said. "Moving forward, though, as only Las Vegas has always done, and always can and will do."
Due to COVID-19 guidelines, this was the first time Goodman gave the annual discourse in person since 2020. Next year's address will be her last as mayor before she terms out at the end of 2024.
While Goodman listed accomplishments for each of six wards, she punctuated downtown Las Vegas' successes, its diversity, and the "small businesses that kept us alive."
During her remarks, which ran under an hour, Goodman unveiled "Down for Anything," a new marketing campaign for the downtown area.
"It's a place wide open for business, thrills, opportunity, reinvention. ANYTHING," the city wrote in a tweet.
The ceremony was the first for Councilwoman Nancy Brune and Councilwoman Francis Allen-Palenske were sworn in to the council after the November election.
The city last year hired Jason Potts as its department of public safety director and Fire Chief Fernando Gray to head the fire department. Goodman introduced newly elected Metropolitan Police Department Sheriff Kevin McMahill and said the agency "holds the most important partnership with us."
For fiscal year 2023, the city's budgets total nearly $2 billion.
Goodman highlighted increased housing coming to Las Vegas, such as new residential units and a hotel being built at Symphony Park. The $125 million Las Vegas Boulevard Improvement Project, which stretches 2 1/2 miles in downtown between Sahara and Stewart avenues, was completed in 2022.
The ongoing development of the 684-acre Las Vegas Medical District will create more than 24,000 jobs and more than $3 billion in economic impact by 2030, Goodman said. UNLV's Kirk Kerkorian School of Medicine in the district celebrated its opening last year.
The city is also working toward bringing a regional park and a College of Southern Nevada campus to northwest Las Vegas. Plans for a civic plaza adjacent to City Hall also were unveiled last year. The project will add city office space, restaurants, retail businesses and a "large public space for the community to come together and enjoy events," Goodman said.
Goodman said the city will continue to advocate, through the Nevada Legislature, to increase Medicaid reimbursement rates to form a competitive atmosphere to retain and recruit medical workers. She said she also will continue to push for resources for the unhoused and those with mental illnesses.
"We know the data; we have the data. We can and we must do something now," Goodman said.
During recent holiday weekends, when traffic to and from Southern California is snarled on Interstate 15, Goodman has taken to social media to plead with the neighboring state to expand the highway.
"I will continue to scream and yell at California," she said Thursday.
She ended her remarks by thanking city staff.
"We cannot imagine how lucky you made everybody else in this community feel," Goodman said. "Thank you all, you beautiful, beautiful people, and if anybody can do anything more, keep at it."
Contact Ricardo Torres-Cortez at rtorres@reviewjournal.com. Follow him on Twitter @rickytwrites.