Las Vegas City Council to vote on building new courthouse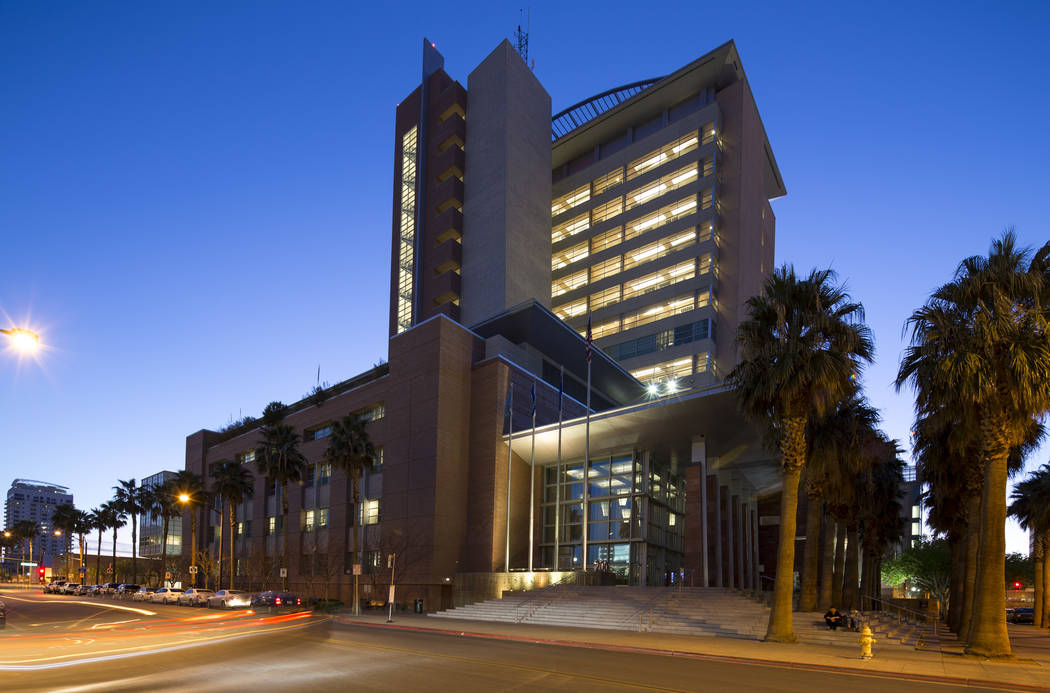 Las Vegas officials are proposing a new downtown municipal courthouse with a price tag of more than $56 million.
The Las Vegas City Council is slated to vote Wednesday on a nonbinding agreement with The Molasky Group of Companies to develop a new 102,000-square-foot courthouse. The proposed project cost — up to $56.2 million — would be funded using dollars from Clark County buying the city out of its lease at the Regional Justice Center.
"It's a good deal," Las Vegas Councilman Bob Coffin said. "Being close in the downtown law area is critical. The location is good, the cost is good."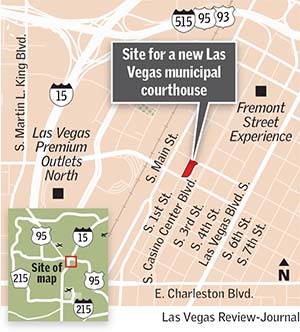 The city would finance the remainder with general obligation bonds.
The courthouse would be built on a nearly one-acre property at Clark Avenue and South 1st Street, near Las Vegas City Hall and the Regional Justice Center. The land purchase is included in the total project cost, City Communications Director David Riggleman said.
The council will need to vote in the future on a project development agreement with Molasky. The new courthouse is slated to be completed by Jan. 4, 2021.
The council is also poised to vote Wednesday on an interlocal agreement with Clark County that provides for the Regional Justice Center lease buyout, which the Clark County Commission OK'd this week. Las Vegas Mayor Carolyn Goodman characterized the agreement as a "win-win," and called it overdue.
As part of that deal, city officials would agree to not try, for at least a decade, to absorb roughly 1,000 acres of unincorporated Clark County land within city boundaries.
Included in the annexation moratorium area is 872 acres the city tried and failed to annex this year. The city's annexation of county land has been controversial, and when affected residents pushed back against the most recent attempt this year, county commissioners backed them.
The agreement stipulates that Clark County wouldn't spearhead any new annexation laws unless the city agrees. Roughly 8,900 acres of unincorporated county land sits inside the Las Vegas city boundary.
The terms of the deal that includes the courthouse buyout call for the county to pay the city a $23.5 million down payment, and four $1.35 million installment payments between 2021 and 2024. Clark County officials have said they need more space in the Regional Justice Center, while Las Vegas officials have wanted their own courthouse. The city solicited bids last year, but negotiations with county officials snagged.
The city's municipal courts would vacate the Regional Justice Center by July 1, 2021 if the new courthouse is completed by then. Otherwise, the city could continue to lease its current space at the center for $189,748 monthly for another year.
Contact Jamie Munks at jmunks@reviewjournal.com or 702-383-0340. Follow @Journo_Jamie_ on Twitter.