Michele Fiore celebrates Las Vegas City Council win
Updated June 14, 2017 - 1:26 am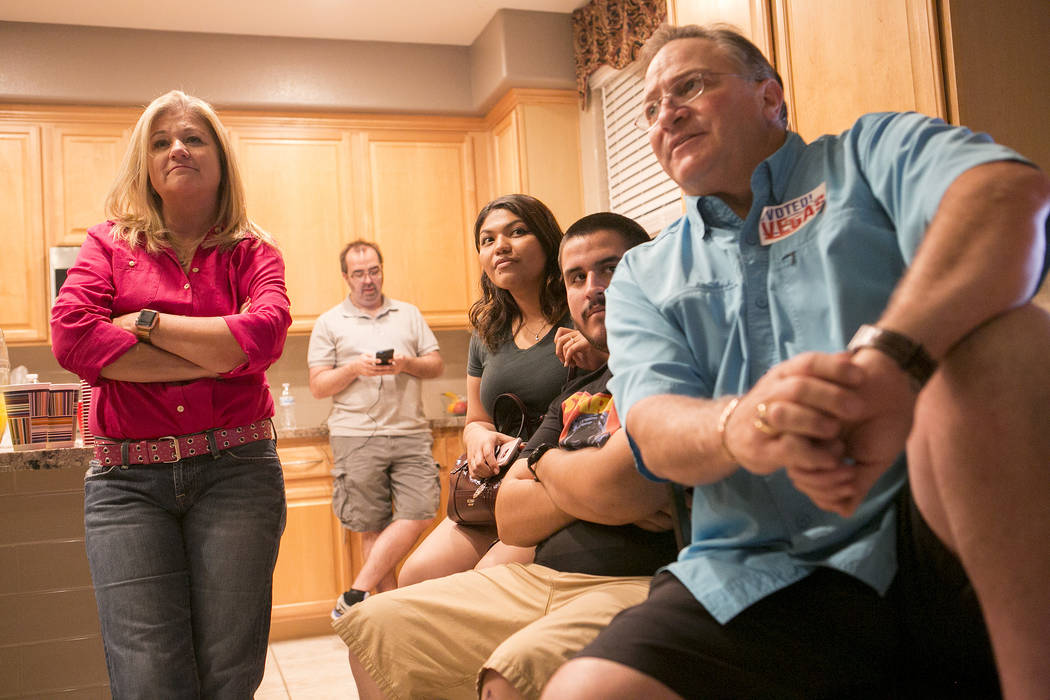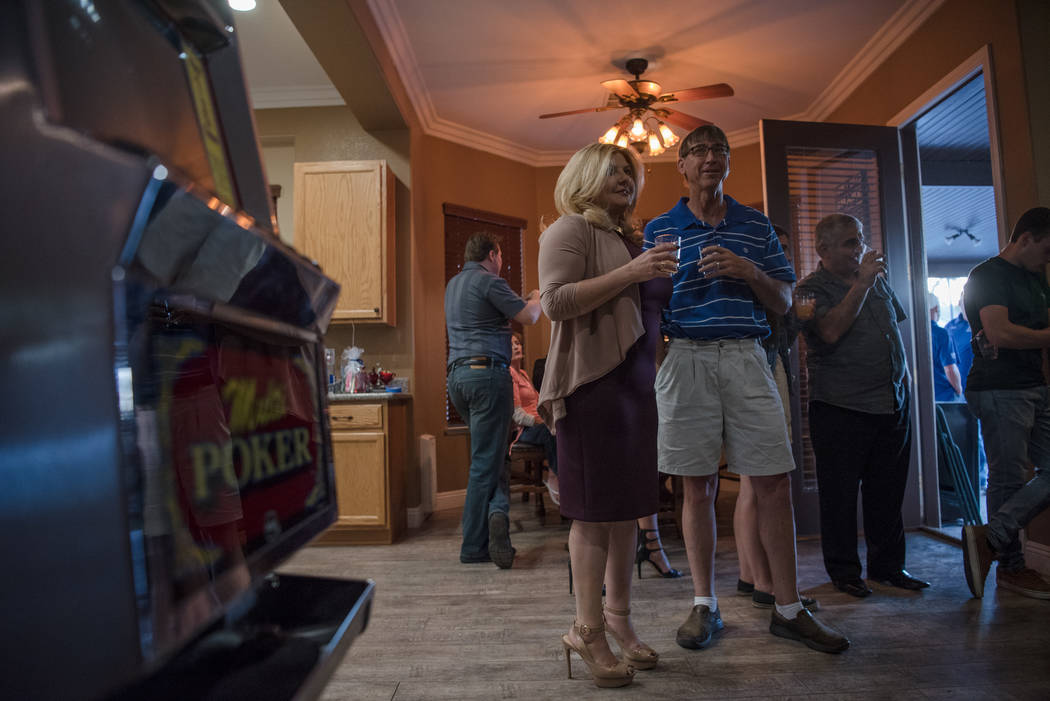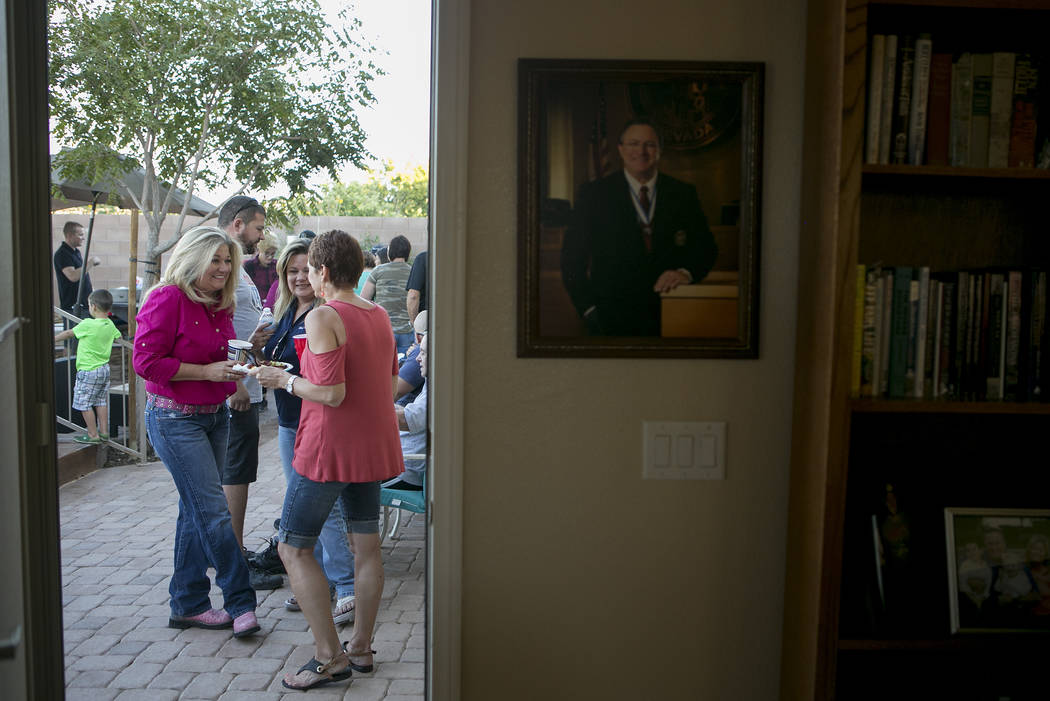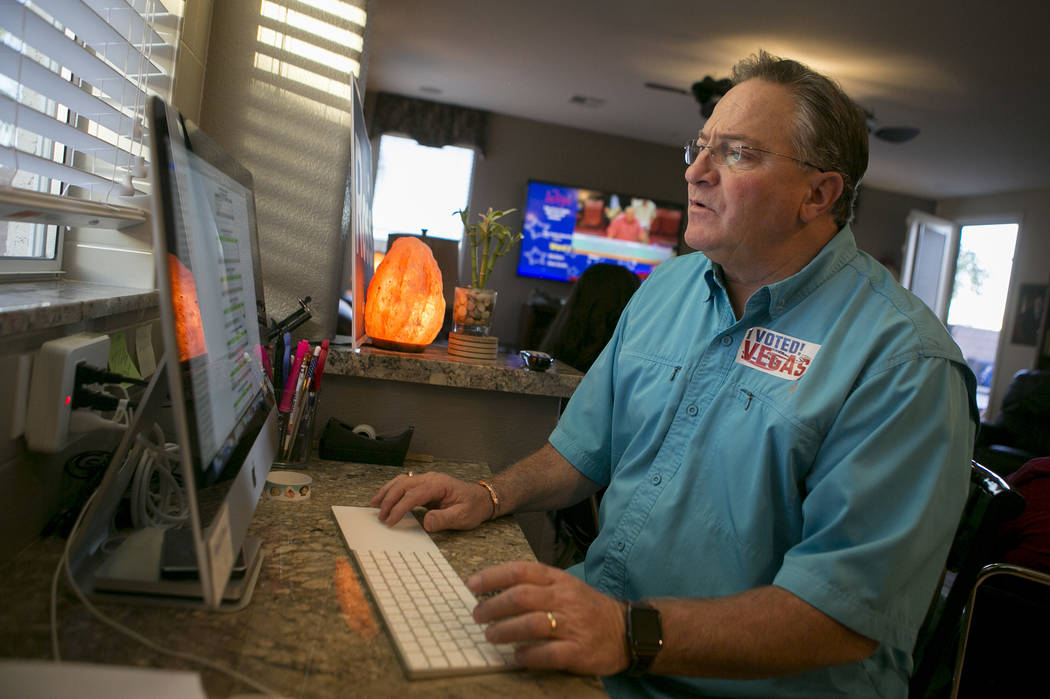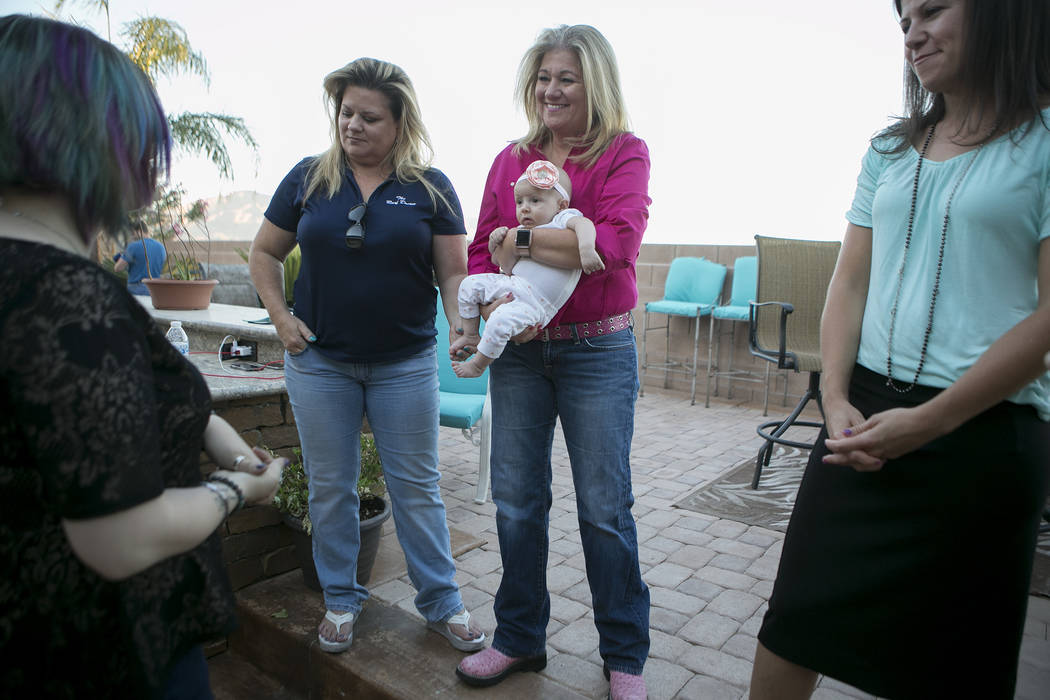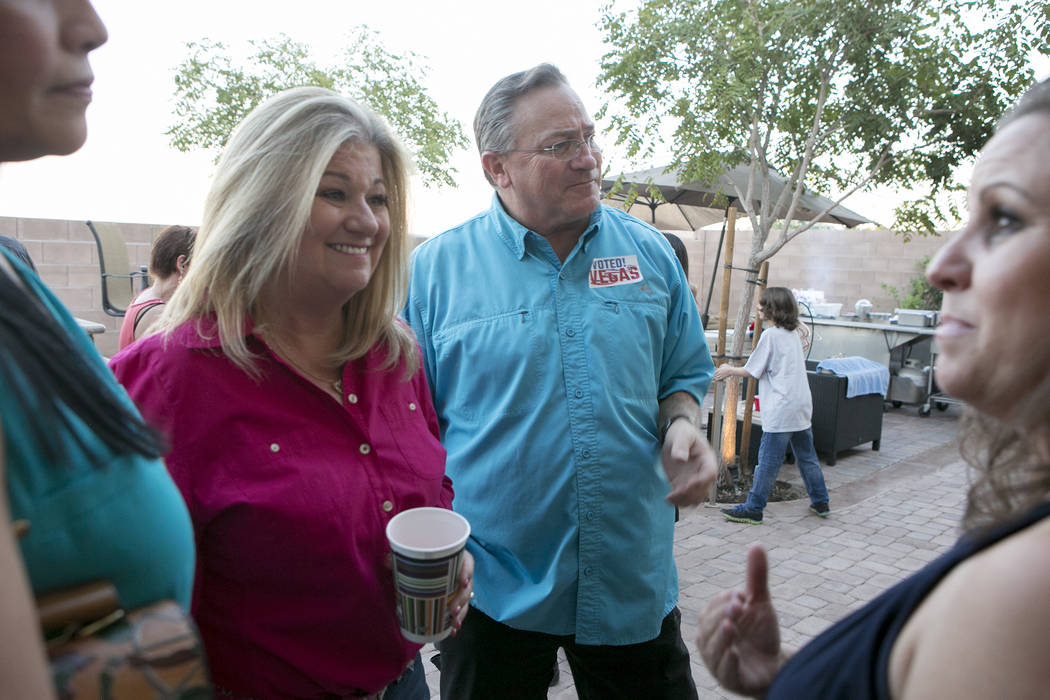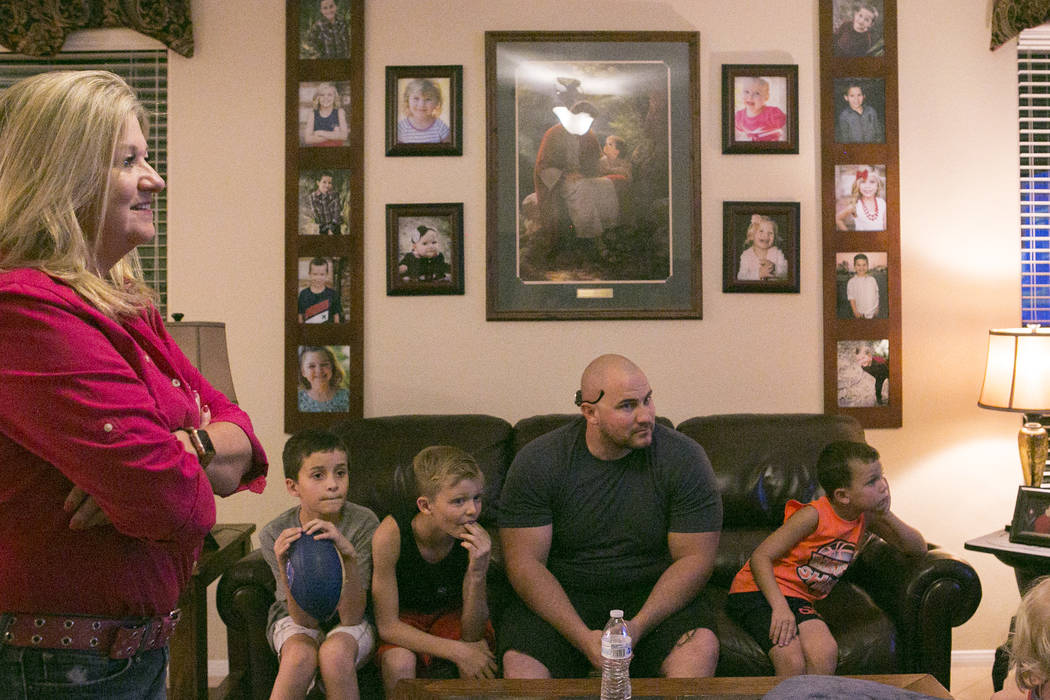 Nevada Assemblywoman Michele Fiore will return to public office after pulling out a narrow victory over Kelli Ross in the Ward 6 City Council race.
Fiore pulled in 51 percent, 3,885 votes, to Ross' 49 percent, or 3,720 votes, according to the unofficial final results.
With one voting precinct left, Fiore's family room erupted in cheers and popped a bottle of champagne when it became apparent she would win.
"This race is never, ever handed to anyone," Fiore said. "We earned every single vote. Every single person in here put their blood, sweat and tears into this campaign. I'm excited to give this ward back to the people who live here. This is their seat."
After 12 years representing Ward 6, Councilman Steve Ross had served the three-term maximum. Ross and Fiore handily beat out seven other hopefuls in the April primary.
The Ward 6 race grew testy, but the candidates sparred through statements and parody Twitter accounts rather than in person. Days after the primary, Ross challenged Fiore to a series of debates, but the two never met in a debate or forum setting.
At Fiore's house, her grandchildren jumped on the trampoline, and 50 friends and family gathered for food and dessert.
"You're looking at the next city councilwoman," said Mike Radza, a friend who said he has been involved in Fiore's campaigns since she was elected as an assemblywoman in 2012.
Fiore has been no stranger to headlines, from getting involved in negotiations that led to the end of the 2016 armed standoff at Oregon's Malheur Wildlife Refuge to modeling for calendars with firearms. Fiore unsuccessfully ran last year for Nevada's 3rd Congressional District seat.
Ross has never held public office. She ran an unsuccessful campaign in 2012 as a Democrat in state Senate District 18, losing to Republican Scott Hammond.
Some of Ross' 15 grandchildren darted outside, playing with toy swords, eating tacos and swinging golf clubs on a mini golf course overlooking the mountains as results rolled in.
She likened her race to "the little engine that could."
"This is a celebration," Ross said from her home Tuesday night. "I ran a great race."
Contact Jamie Munks at jmunks@reviewjournal.com or 702-383-0340. Follow @JamieMunksRJ on Twitter. Staff writer Briana Erickson contributed to this report.