Proposed open-space ordinance riles Las Vegas developer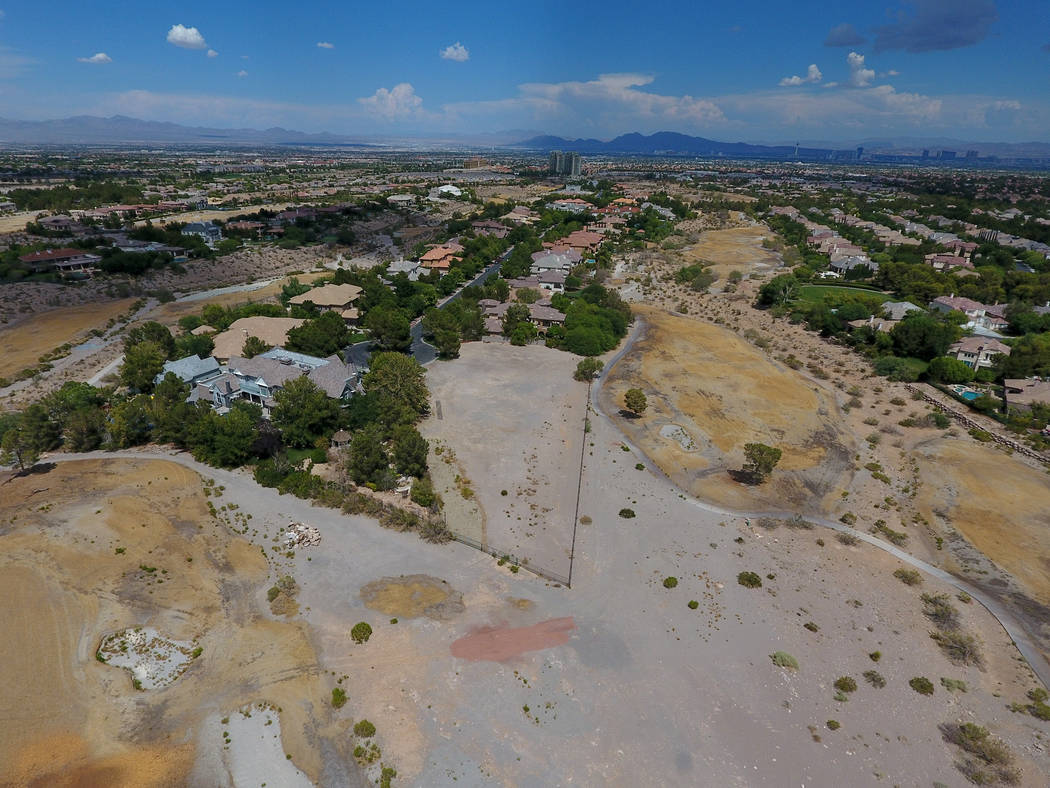 Attorneys for the developer who owns the shuttered Badlands Golf Course are railing against a proposed Las Vegas city ordinance that would add requirements for redeveloping former golf courses and other open spaces and are threatening more legal action against the city.
The ordinance that Councilman Steve Seroka is sponsoring would levy fines of up to $1,000 per day or up to six months in jail for flouting the city's rules. Attorneys for EHB Cos. CEO Yohan Lowie characterized the proposed punishments as "shocking" at Wednesday's City Council meeting where the ordinance was introduced.
The punishments that would be doled out for violating open-space rules are standard for violating Las Vegas city ordinances, Seroka said.
"Ordinances become law, and those are the penalties for misdemeanors in our community," Seroka said Thursday.
The repurposing of closed golf courses as new developments has riled residents across the valley. The fight between Badlands developers and opponents in the upscale Queensridge development the property weaves through has lasted nearly three years and factored heavily in last year's Ward 2 City Council race.
Seroka said his aim with the proposed ordinance is to establish a process so developers and residents know what to expect. A public engagement process seeks community input on projects to yield "the best possible product for our community," he said.
Lowie's legal team, which grew recently to include criminal defense attorney David Chesnoff, argues the ordinance unfairly singles out the 250-acre west Las Vegas property where he wants to build. Attorney Mark Hutchison, Nevada's lieutenant governor, also represents the developers.
Lowie said in a statement he would continue his legal battle "all the way to the Supreme Court to get justice."
"If they want to put me in jail, they can," Lowie said in a statement. "I will fight to my last breath to prevent the city from ever taking my property away."
Attorneys for Lowie have multiple lawsuits pending against the city of Las Vegas over the development plans, and they filed a federal lawsuit this year accusing Seroka and Councilman Bob Coffin of bias. The city has hired outside legal counsel to help defend it against the Badlands litigation.
"I'm not interested in getting mired in this legal battle," Seroka said. "I'm trying to find a way forward."
The 13-page ordinance will be on a July 30 committee meeting agenda, where council members may slate it for a vote during an upcoming City Council meeting. The proposed ordinance would apply to golf courses and open spaces within existing residential development and other specific districts within Las Vegas.
Contact Jamie Munks at jmunks@reviewjournal.com or 702-383-0340. Follow @Journo_Jamie_ on Twitter.
Related
Developers aiming to build on Badlands course sue Las Vegas
Badlands owners take fight with Las Vegas council to federal court
Badlands developer has string of lawsuits against Las Vegas
Las Vegas won't appeal ruling invalidating Badlands development plan
Las Vegas council vote may take Badlands fight to Supreme Court
Las Vegas city staff spent many hours on Badlands fight