Gallant hopes to expand school choice in first legislative term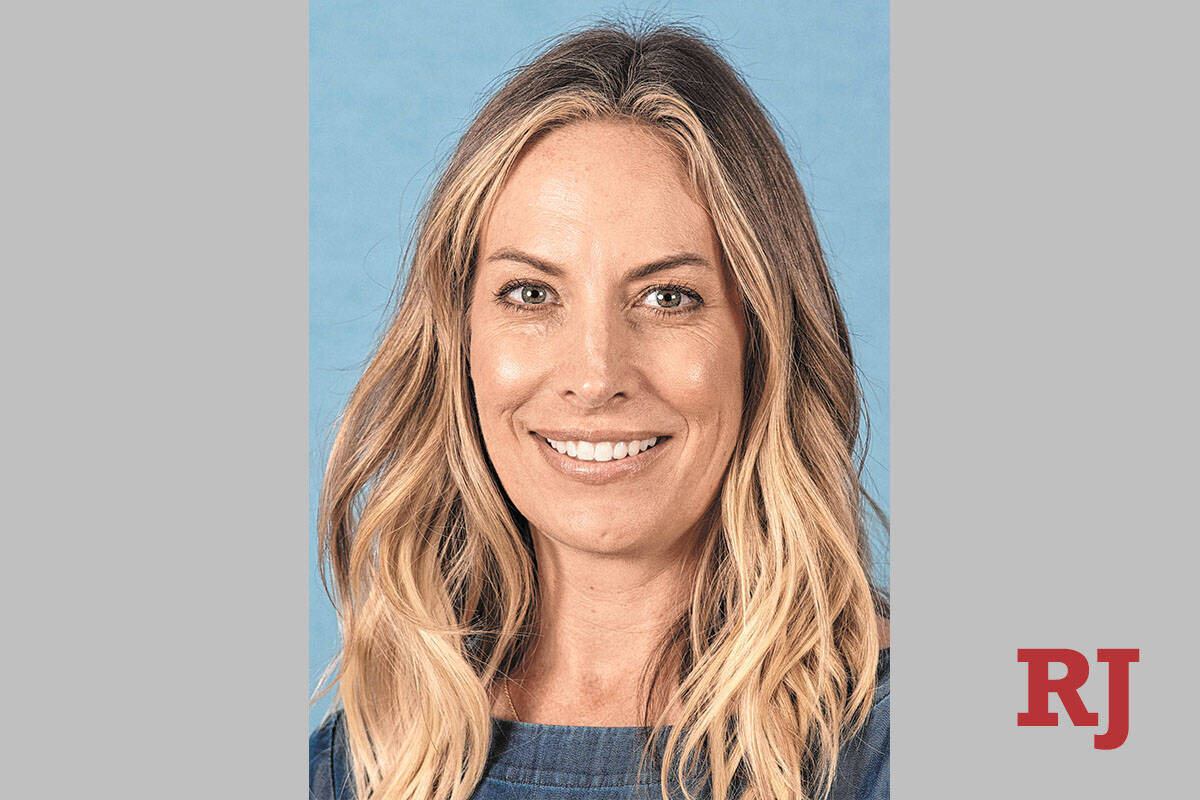 RENO — Shortly after Assemblywoman Danielle Gallant won the race for District 23, she helped organize a meet-up with the other freshman lawmakers in the Nevada Assembly Republican Caucus.
Once the seven new legislators had gathered for coffee and pastries, Gallant quickly realized something.
"I look around and I said, 'Oh, I'm the only female freshman on the Republican side,'" she said. "That was surprising, especially now where there's so many more women getting into politics, and there's a much wider and greater support for women to be in politics."
But for Gallant, who lives with her husband and two sons, it's "not a big deal."
"I'm just used to being around boys. So it wasn't so much like, "Oh my gosh, what am I going to do?' But it was more along the lines of just being sort of surprised that more female freshmen candidates did not make it across the finish line," she said.
It will be Gallant's first term in the Legislature, where she'll represent a district stretching from southern Las Vegas down to the southernmost tip of the state.
For Gallant, a real estate broker and property manager who had never run for public office prior to the past election, the responsibility of the job hit her "all at once."
"It's a little overwhelming and humbling at the same time because you're in campaign season and all you're just thinking about is trying to win," she said. "And then all of a sudden, you win, and that all comes to a screeching halt. It's like, oh, you get to do the job. You're like, whoa, this is a lot of responsibility and it sort of all hits you at once."
Gallant said "giving power back to the constituents" is a common theme of a majority of the bills she's submitted, but one of her top legislative priorities is school choice.
"If I ever serve one session, and I get to be part of the session that collectively works towards school choice and successfully maintaining it here in Nevada, I would be like, 'All right, I'm good, I'm done'," she said.
Gov. Joe Lombardo made school choice a feature of his campaign while running for the state's top spot. The first term Republican also vowed to created the Office of School Choice within the Department of Education during his State of the State address in mid-January.
Gallant said she's hopeful the governor will continue his efforts to expand school choice.
"My hope is Governor Lombardo is really going to be able to be successful in bringing bipartisan support for some type of school choice," she said.
And bipartisan support is indeed what the Republican governor will need to pass any of his legislative priorities. Democrats hold a supermajority in the Assembly and a majority in the Senate in the upcoming legislative session.
The split in power means the parties will need "to play nice in the sandbox," Gallant said.
"I think it sort of sets the stage where, if the Democrats want to get anything done, and the Republicans want to get anything done, that everybody needs to play nice in the sandbox," she said.
And despite being excited to take on her new role, leaving Las Vegas is "bittersweet" for the mother of two.
"It's definitely hitting me that I'm going to be away from my kids for four months," she said. "I mean, obviously I'll see them on the weekends but it's not the same. So that part of it is a little bittersweet because I am excited about going up to Carson City and being able to do the job that I've been elected to do."
Gallant will serve on the Assembly Committees on Growth and Infrastructure, Judiciary and Revenue.
Contact Taylor R. Avery at TAvery@reviewjournal.com. Follow @travery98 on Twitter.