Nursing shortage: Labor opposes bill to recognize licenses from other states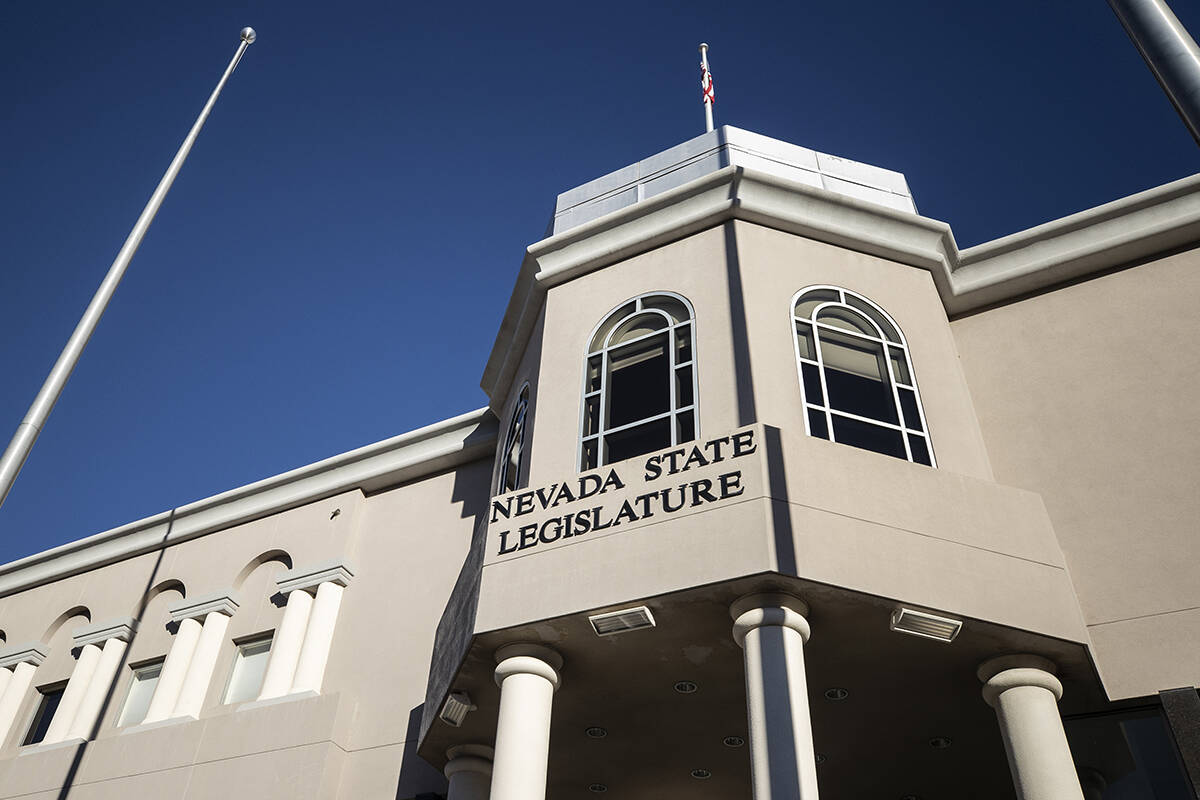 CARSON CITY — Nurses from more than 30 states could soon see their licenses honored in Nevada under a bill heard by lawmakers Friday.
Assembly Bill 108, presented by Assembly Majority Leader Sandra Jauregui, D-Las Vegas, would allow Nevada to join the Nurse Licensure Compact, an agreement among states that allows nurses to hold one license but gives them the ability to practice in other states.
Jauregui was joined by Nevada State Board of Nursing Executive Director Cathy Dinauer, who said the state needs an additional 4,000 nurses to meet the health care demand.
"The nurses in Nevada want this. Nurses overwhelmingly want the compact and the option of licensure mobility," Dinauer said. "While the Board of Nursing can issue a temporary license in just a few days, sometimes the need for nurses is immediate and a few days to a nurse at the bedside can be a lifetime for the health of their victims and patients."
To obtain a multistate license, a nurse would need to meet several requirements, including holding or being eligible to hold a license in their home state, graduating from a nursing program and passing an English proficiency exam if English is not the applicant's first language.
The applicant also would need to pass a national licensure test, undergo a criminal background check and have a valid Social Security number. People with a felony conviction or a misdemeanor related to nursing aren't eligible.
An amendment to the bill introduced by Jauregui would require hospitals that have a staffing committee and a collective bargaining agreement with a union provide new employees with information about the union and request that the employee meets with their union representative.
Nationwide compact
According to the Interstate Commission of Nurse Licensure Compact Administrators, 37 states and two territories have enacted the agreement. Similar legislation is pending in 10 state legislatures, said Nicole Livanos with the National Council of State Boards of Nursing. The compact is modeled after driver's licenses, which are based in a certain state of residence but allow holders to legally drive in other states.
After opposing joining the compact in the past, the Nevada Nurses Association now supports the measure because the compact members have agreed to require background checks for nurses, said Margaret Covelli, president of the trade group's Las Vegas area district.
A higher number of Nevada nurses than ever before now support the measure, said Covelli, the chief assistant nursing officer at University Medical Center in Las Vegas. A recent survey shows that 93 percent of registered and licensed practical nurses support the measure. The bill was also supported by the Las Vegas Chamber of Commerce, Nevada Hospital Association, the Nevada Public Health Association and Valley Health System.
"I have experienced how hard it is to hire nurses right now. This is just another piece of that puzzle to address the nurse workforce issue," said Nevada Nurses Association President Nicki Aaker. "By having the compact and regulation we will not have to wait on an emergency declaration to get more nursing help when we face the next public health emergency, or the next man-made disaster such as the October 1 mass shooting in Las Vegas."
Some unions opposed
But opponents raised concerns about whether the bill would actually address the nursing shortage.
"We have them," said Renee Ruiz with National Nurses United. "We have nurses who do not want to go back to the bedside because of conditions set up by their employers that make it impossible for them to be a healthy nurse in Nevada."
Several unions, including SEIU 1107 and Nevada State AFL-CIO, raised strong opposition to the bill.
"I speak to all of labor when I say that I am extremely disappointed that this bill was introduced, let alone prior to hearing," said Nevada AFL-CIO Executive Secretary Treasurer Susie Martinez. "The solution to solve this turnover and staffing shortage is not for Nevada to give up its power to a national board that knows nothing of our state."
Jauregui pushed back on the opposition in her closing remarks, repeating that the bill is part of a "concerted effort" to address the nursing shortage.
"Sitting here on the opposite side of my friends on this issue is very, very hard, but I'm doing it because I fundamentally believe it is the right thing to do," she said. "The nursing shortage issue does not have a one-size solution fits all."
Contact Taylor R. Avery at TAvery@reviewjournal.com. Follow @travery98 on Twitter. Review-Journal reporter Mary Hynes contributed to this story.