Reckless driving bill approved by Senate, heads to Assembly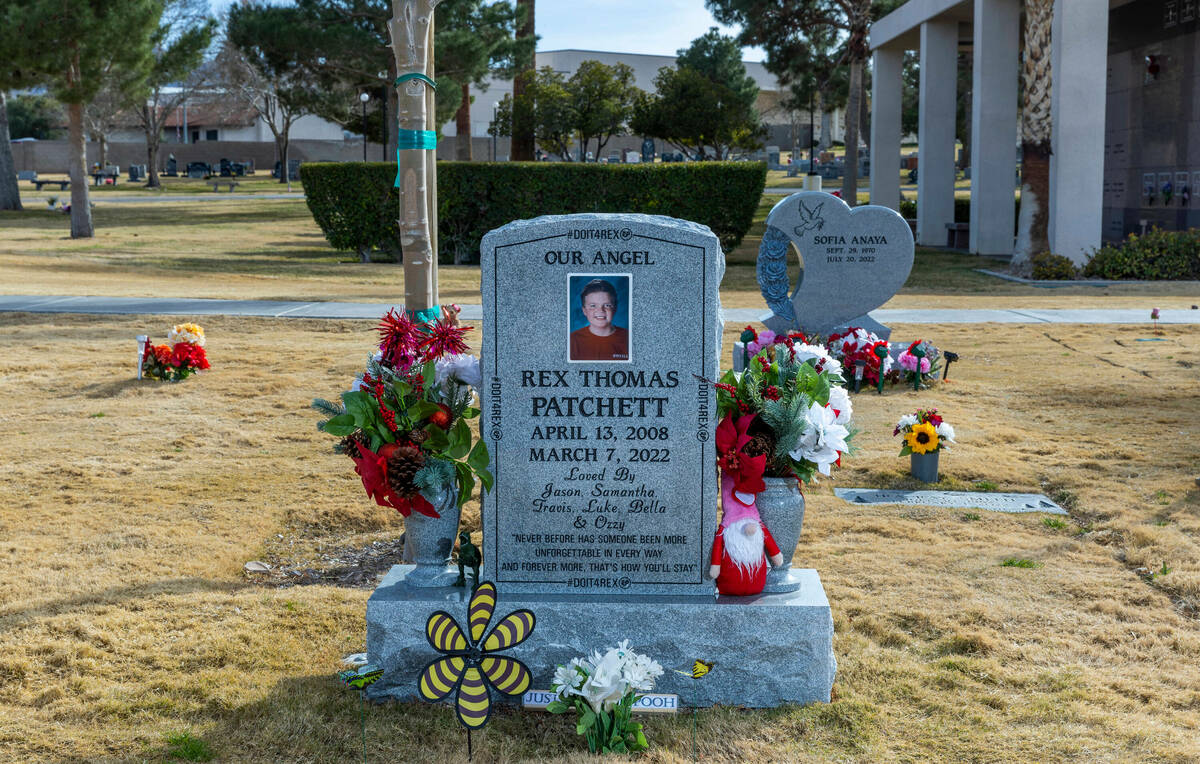 CARSON CITY — Rex's Law, a bill that proposes increasing the maximum penalty for reckless driving, was was passed by the Nevada state Senate on Thursday.
Lawmakers voted unanimously to approve Senate Bill 239, which would increase the penalty for reckless driving from one to ten years in prison if the driver was going less than 50 mph over the speed limit. If the driver was traveling more than 50 mph over the speed limit, they could face eight to 20 years in prison.
The bill was named in honor of Rex Patchett, Sen. Jeff Stone, R-Henderson, said.
"This bill was written in response to a horrific incident in my district in the city of Henderson when 13-year-old Rex Patchett was innocently walking in a school zone when an irresponsible, reckless driver who was driving almost 100 miles per hour and lost control of his car, striking Rex and killing him instantly," said Stone, the bill's primary sponsor.
Currently, reckless driving that results in bodily harm can result in a sentence of one to six years with the possibility of parole after two years and carries a fine ranging from $2,000 to $5,000. Fines would remain unchanged.
The legislation comes after the fifth-deadliest year on Nevada roads in the past three decades, according to data from the Department of Public Safety. There were 382 fatalities on Nevada roads in 2022.
And it comes after a series of high-profile, high-speed crashes made headlines across the valley. Former Las Vegas Raiders player Henry Ruggs stands accused of driving 156 mph before a fiery crash in November 2021 that killed Tina Tintor, 23, and her dog. Ruggs has been charged with DUI resulting in death and reckless driving in connection with the incident.
And in January 2022, nine people died in another crash in North Las Vegas, including seven members of the same family. A Dodge Challenger traveling at more than 100 mph ran a red light on Commerce Street and Cheyenne Avenue, slamming into a minivan. Gary Dean Robinson, the driver of the Dodge who also died in the wreck, had been cited for speeding at least five times in the 15 months leading up to the crash. An autopsy showed he had drugs and alcohol in his system.
The Review-Journal has reported that drivers often negotiate down moving violations to lesser charges in order to avoid getting demerit points on their driving record or facing the loss of their licenses. That report prompted a review of the ticket reductions.
Contact Taylor R. Avery at TAvery@reviewjournal.com. Follow @travery98 on Twitter.