These people actually want to go to the DMV in Nevada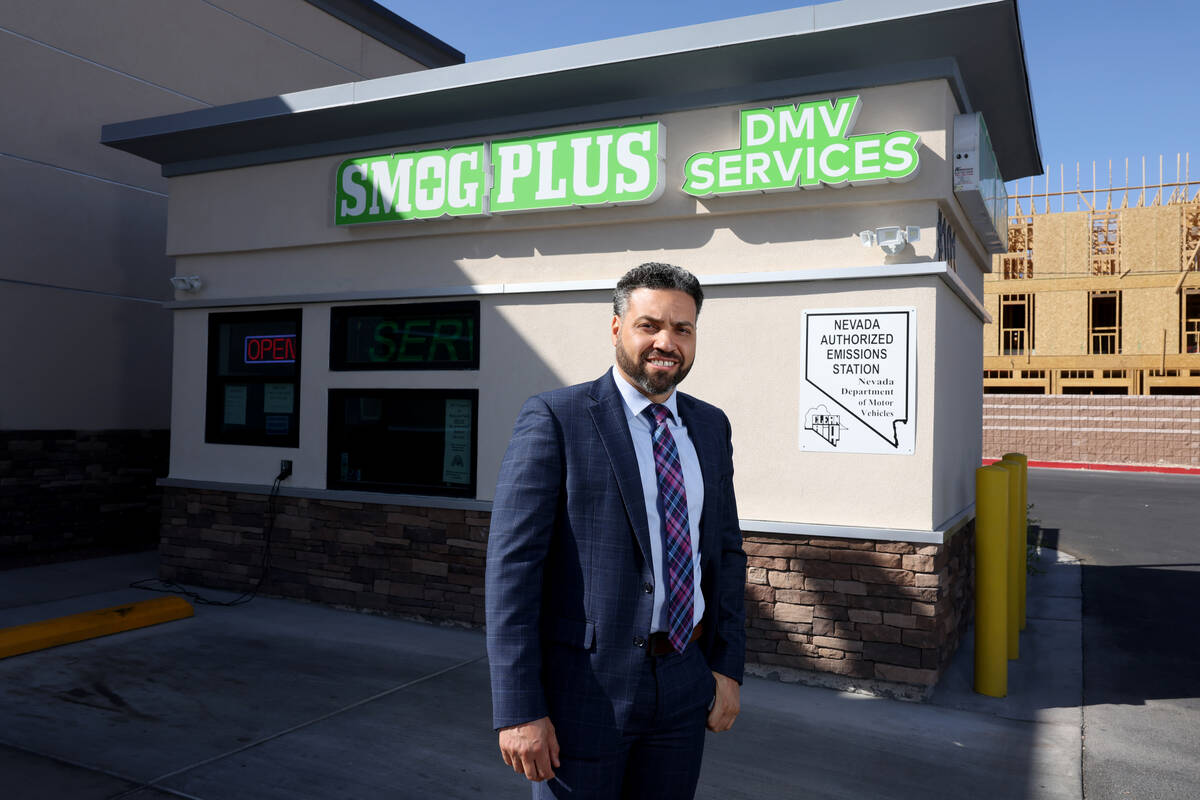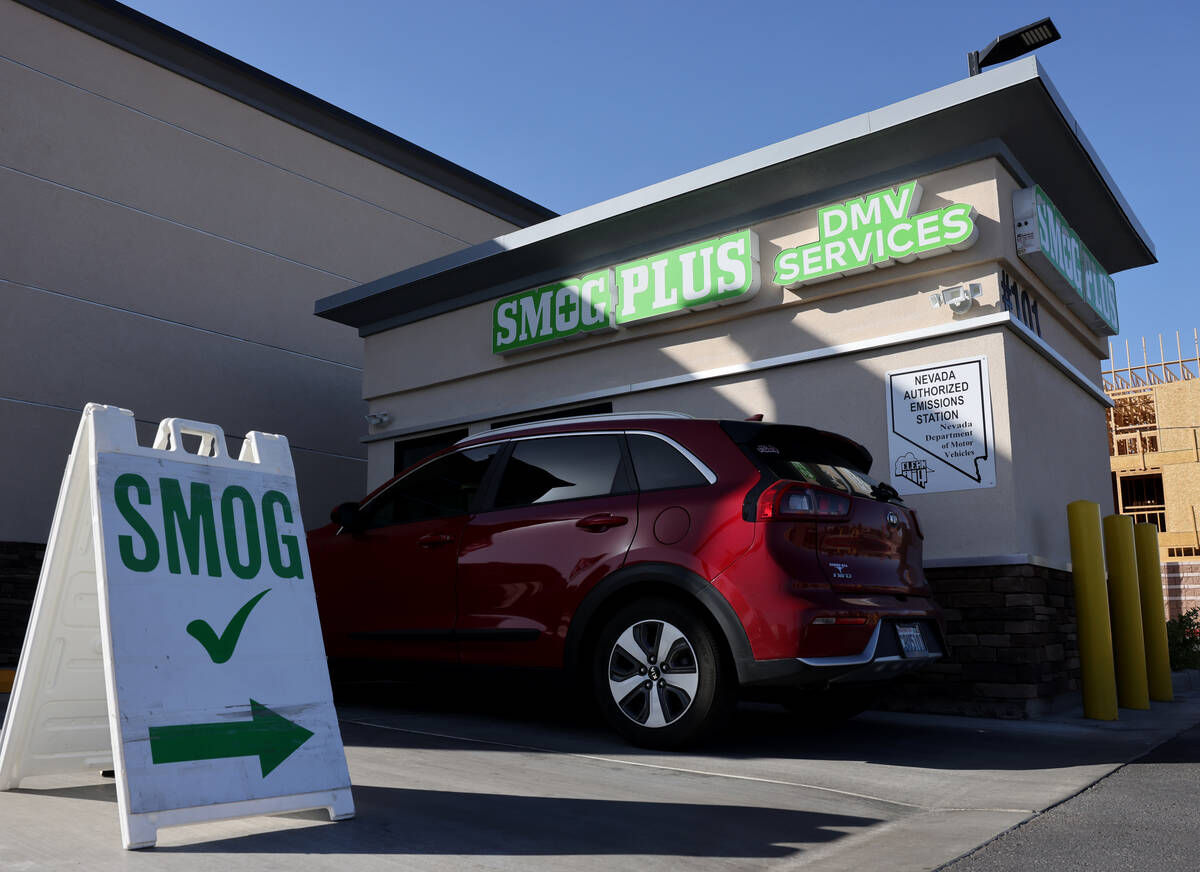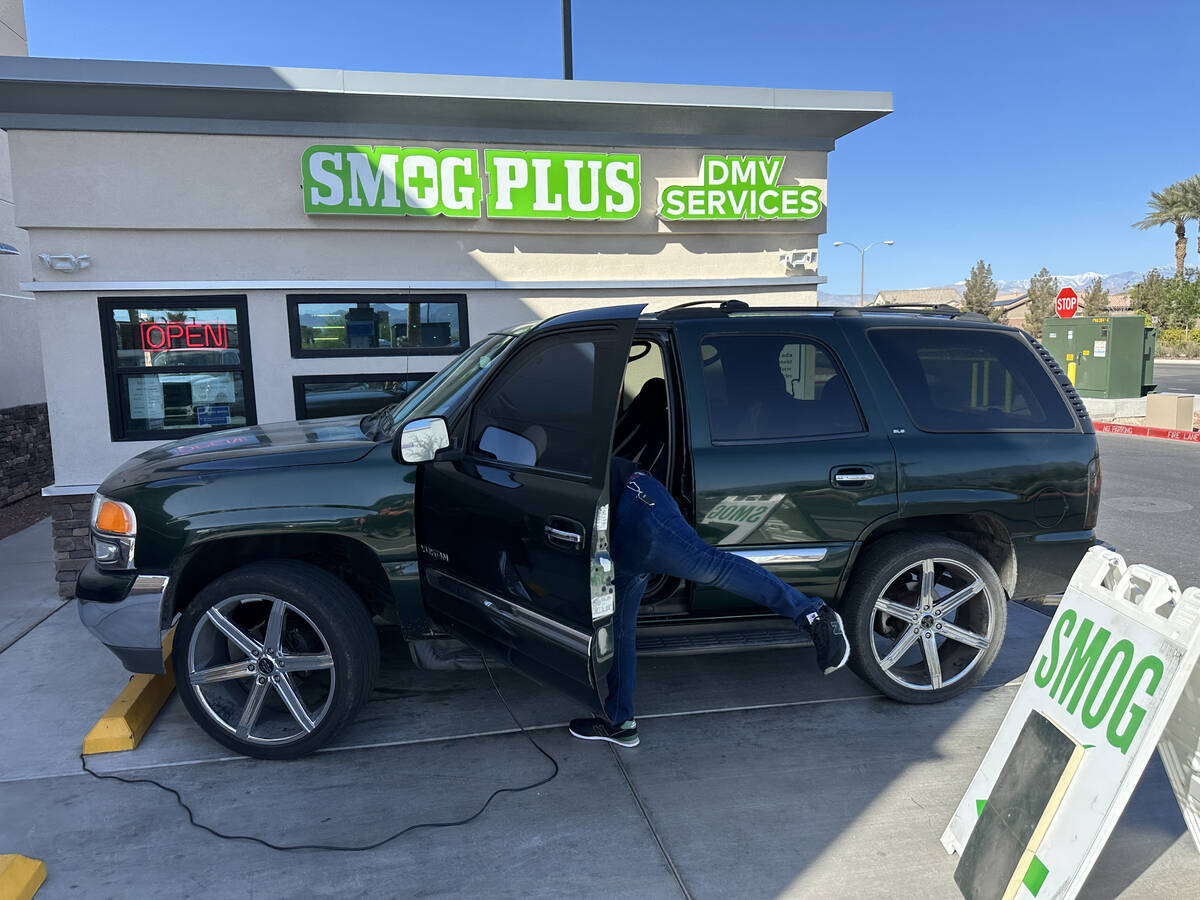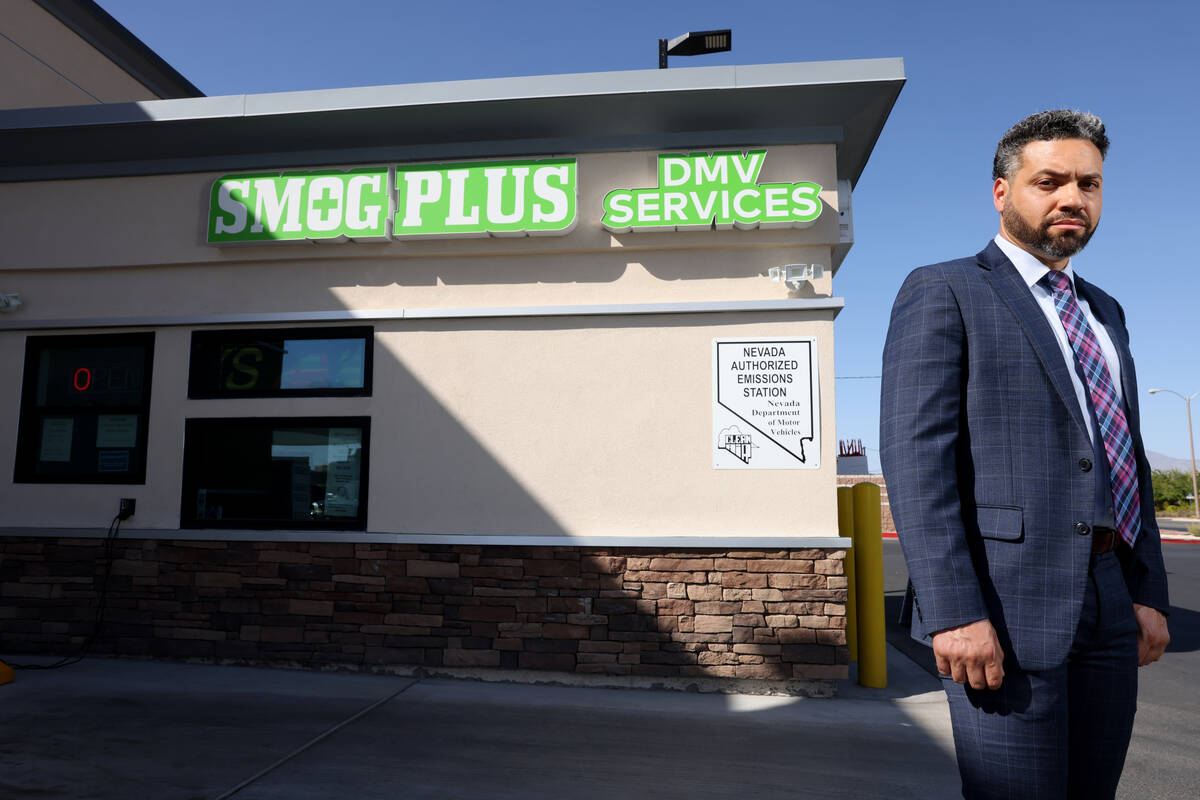 CARSON CITY — When Sasha Johnson moved to Las Vegas from New York City in April, she bought a car. The dealer told her she would be able to register the car online, and Johnson thought nothing more about it.
But when she tried to register the car through the Nevada Department of Motor Vehicles' online portal, Johnson was unable to do so because she still held a New York driver's license.
Even worse, the next available appointment with the DMV was almost two months away, well past the 30-day period in which a new vehicle must be registered.
That's when she found MyCarlady.
"I was able to make a Saturday morning appointment with her and it was quick, efficient, effective. She told me what I was gonna get and within days, my plates arrived," Johnson said.
Johnson used what's known as a DMV third-party registration service, an industry devoted to helping consumers with matters related to what might be one of the country's least favorite state agencies.
Businesses in the industry offer assistance with a variety of registration services, including title transfers, temporary moving permits, handicap placards, personalized plates and more. They don't deal with drivers licenses or ID cards, however.
Simply put, they go to the DMV so you don't have to, although officials with the state agency stress consumers can access those services for free at DMV offices or online.
It's not just people who want to avoid sitting in bureaucratic purgatory during work hours on a Tuesday or clicking on a state website who use third-party services. People who aren't computer literate, those who struggle with a language barrier and small business owners who are simply too busy for the DMV also utilize their services, according to industry professionals.
But the ease that comes from using a third-party service doesn't translate to the actual transactions, some industry leaders say. The relationship between third-party services and the DMV hasn't always been the smoothest, as the industry argues it cuts down on the backlog of transactions even as the department continues a push to online and other avenues where the services can be obtained for free.
Current legislation
Part of that fight has come before the Legislature in the form of Senate Bill 349, a measure backed by state Sen. Edgar Flores, D-Las Vegas, that would require third-party services that use "DMV" in any advertisement to include the words "services" or "registration services" and be followed by a disclaimer.
Flores said the bill is meant to prevent a third party from misleading consumers by falsely claiming they are the DMV.
The bill also aims to "help good actors," Flores said, by establishing certain requirements and penalties for document preparation services, a category DMV third-party registration services fall under.
Currently, document preparers must register with the secretary of state's office. The application requires a background check and business license, and must be renewed once a year.
The bill, which passed unanimously through the Senate, would repeal, in part, a provision in a 2019 bill that barred the use of the DMV name, logo or trademark from being used in advertisements of any kind.
Not being able to use the department's name can make it difficult for people to find their businesses at all, said MyCarlady owner Sarah Lee Marks.
"If someone's Google-ing, they're not going to Google 'TAG agency' or 'MVD,' " Marks said. "They're going to Google 'DMV' and I would not come up, even though I'd be the closest person to them because I couldn't use the word 'DMV registration services' in my name."
Flores said the legislation is meant to continue a relationship between the two parties.
"Us, through moving this type of legislation, is us sending a direct message that as a state, we agree that there is a space for them to exist," he said. "We acknowledge it. We see it. We want them here. And that there is a responsibility for the DMV to really work with them and take them into consideration."
Fight begins
Many of the issues between the department and third-party registration services can be traced back to early 2018, when DMV officials decided to reduce the use of walk-up windows utilized by the industry to process multiple transactions; where each DMV office previously had two windows, there was only one.
"They cut our access in half," Smog Plus DMV Registration Services owner Rafael Arroyo said. "And that's when it starts."
Arroyo, who has been in the DMV third-party services business since opening his first location in 2008, banded together with other registration services to form the Registration Services Association of Nevada in 2018.
The group pooled its money and hired lobbyist Peter Krueger, and it worked. Lawmakers voted almost unanimously to send Assembly Bill 288 to then-Gov. Steve Sisolak during the 2019 session.
The bill required the DMV to maintain at least two public service windows at main DMV offices to work with document preparation services.
'We're here to help'
Despite the win, frustrations still remain for the industry.
Marks said the windows aren't always fully staffed, and sometimes the hours that the windows are open are limited. Packets, which are dropped off to be processed by the DMV, are currently taking seven to 10 days.
Those in the industry say they understand the DMV is short-staffed, but argue third-party services can help make processing those transactions more efficient.
"As a business owner, as someone that manages resources, if you are short-staffed, then you probably want to use your resources in the most efficient way possible," Arroyo said. "And as of right now, as far as bringing in transactions in person, there is nothing more efficient than us. We're doing those things for those people in an efficient manner."
Marks, who has been doing third-party registration services for more than 20 years, said that if the DMV was willing to dedicate more resources to their side of the business, it could be processing more transactions overall.
"By walking in with everything ready to go, they can process two-thirds more transactions in the same period of time as one tech on the desk," Marks said.
And even as the DMV continues a four-year, $128 million transformation effort that will continue to move many of its services online, registration services argue the need for their industry remains.
Troy Arias, who helps run his family's business, AA DMV Services, said clients are sometimes desperate and want to avoid "miscommunication" at the DMV.
"For the Hispanic community, for them driving around with a moving permit having a higher risk of being pulled over, interaction with law enforcement, for them, is scary," Arias said.
And other people, like Las Vegas towing company owner Lily Mercado, free services touted by the DMV aren't enough.
Mercado, who has been using AA DMV Services for more than four years, has 23 vehicles in her towing company fleet that need to be registered.
It's a process that can take an entire workday, which pulls her away from her business.
"For me to lose a whole day of work, to be on top of all my paperwork and on top of my employees and do all that, it's a lot," Mercado said. "I lose more money not being here than having (AA DMV Services) do everything for me."
DMV response
Renato Lara, the deputy administrator of field services at the DMV, says the department has "a good rapport" with third-party services and said their businesses present another option for Nevada residents to conduct business with the DMV.
"It's another option that the residents of Nevada have," Lara said. "If they want to use the registration services, they are for profit. We do offer the same services at no cost to the residents of Nevada. We also do have other third-party services that we partner with."
Those other options include DMV kiosks, located in grocery stores, and two Las Vegas AAA branches that offer some registration services. County assessor's offices in some rural counties also offer registration services, Lara said.
But the department's biggest problem is not enough staff, an issue plaguing nearly all of Nevada's state agencies.
Lara said retaining staff is the hard part, because the private sector and other state agencies pay their entry-level positions more.
Adding to that difficulty, it takes about two years for a DMV technician to be fully trained, making inefficiency in the department even more difficult to eliminate.
And servicing third-party registration services takes the already limited resources, expertise and manpower away from the windows used by the general public, Lara said.
"We need their patience with us to let us to get to that point where these seasoned technicians are able to catch on and be trained on those processes also," Lara said. "At the end of the day, we do value the partnership that we do have with the registration services."
The ask from third-party services is simple, Arroyo said.
"Our ask is, 'Hey, we're here. We're here to help with the backlog. We are efficient. We want to be part of the future, but we want to help right now, and we can help right now, and if you gave us more access we can process more transactions,' " Arroyo said. "Our ask is, 'Work with us.' "
Contact Taylor R. Avery at TAvery@reviewjournal.com. Follow @travery98 on Twitter.