Adam Laxalt kicks off campaign swing with Henderson rally
Updated February 4, 2022 - 6:32 pm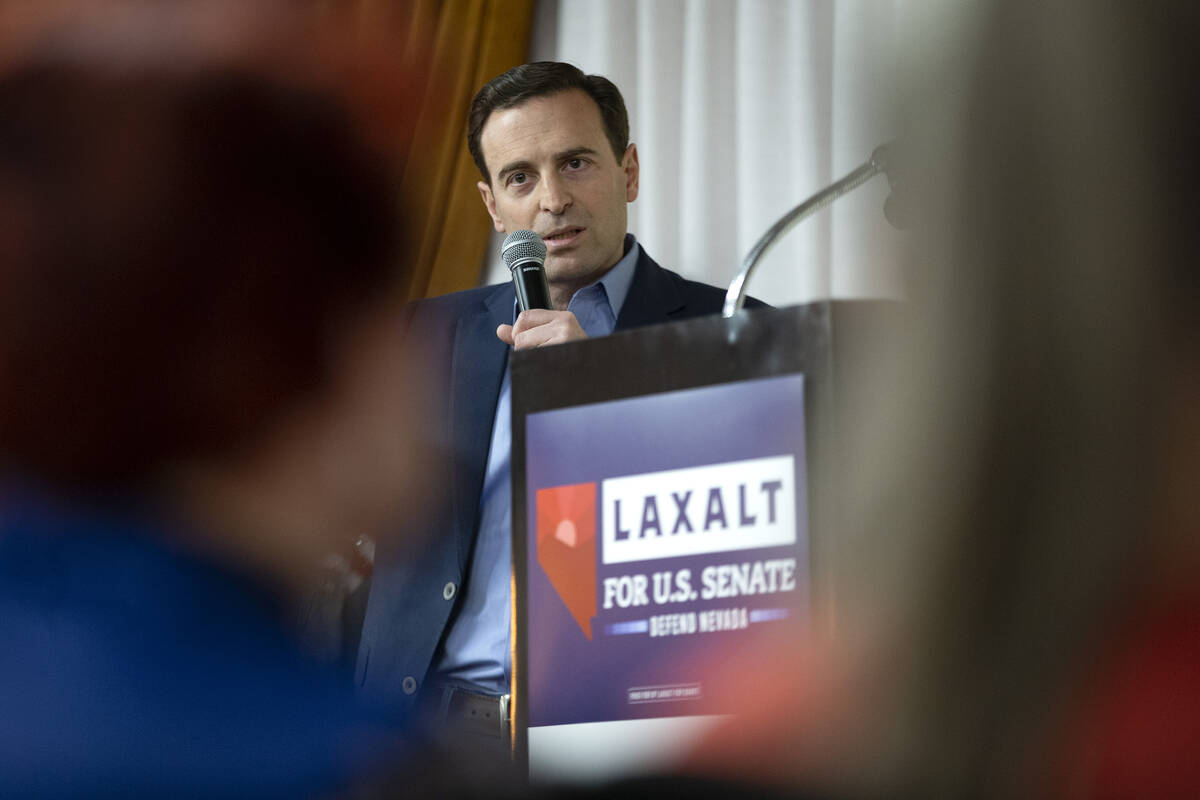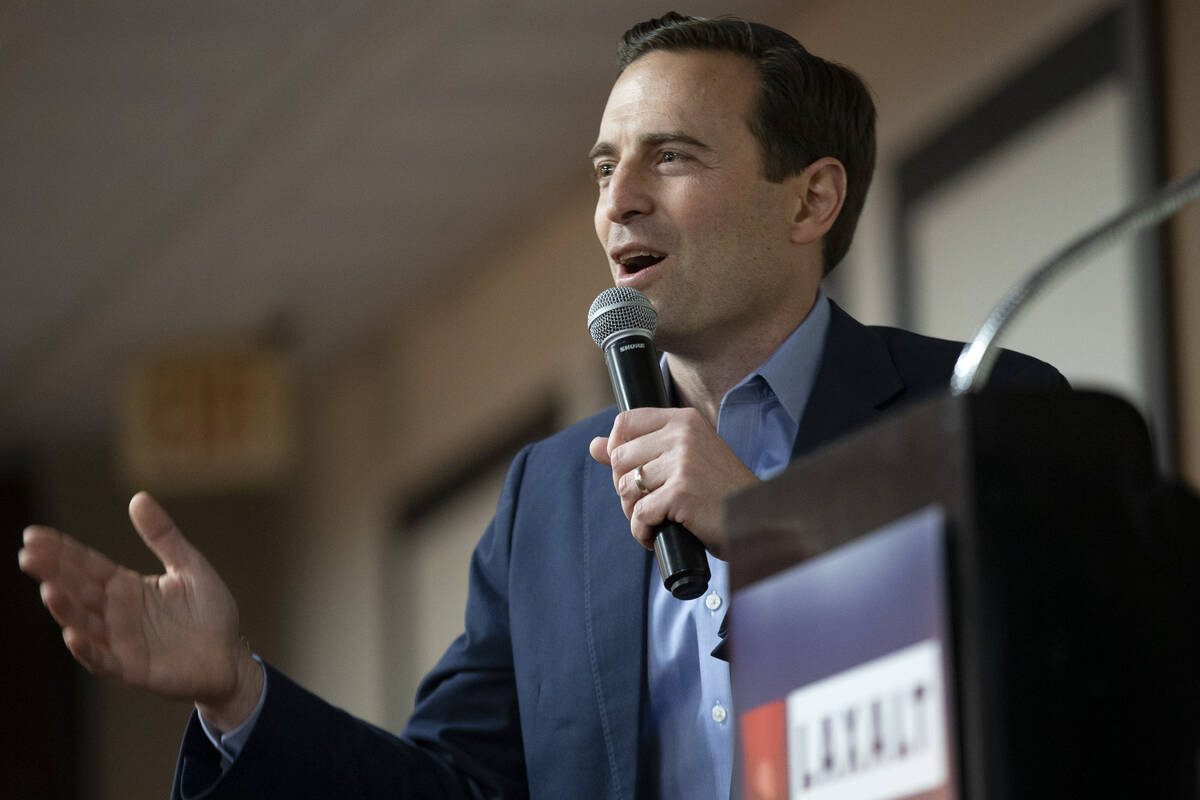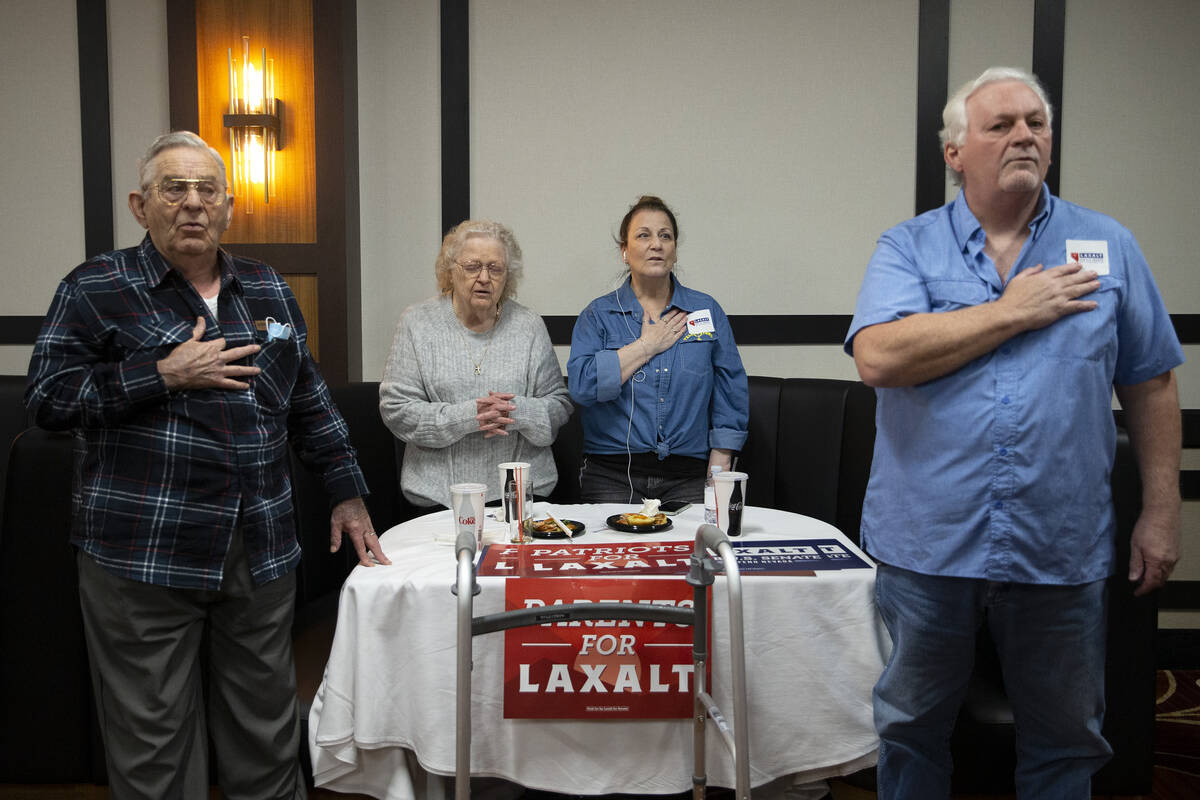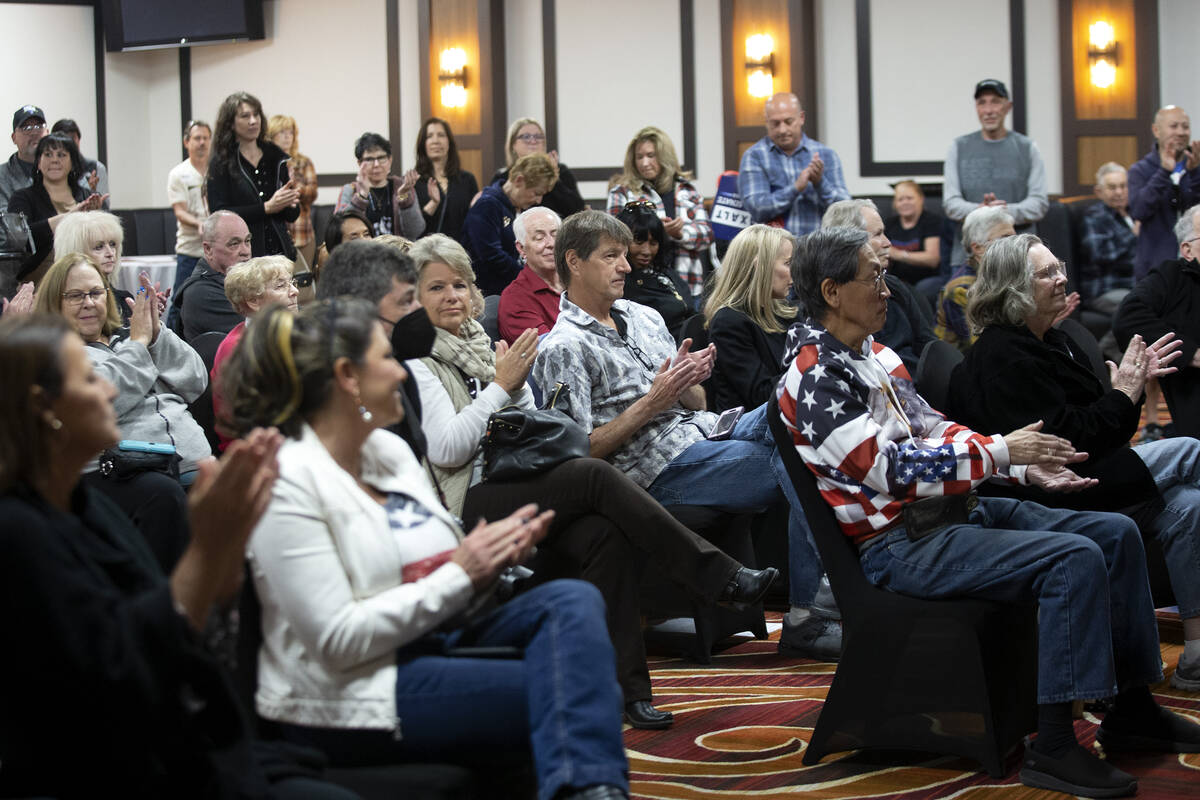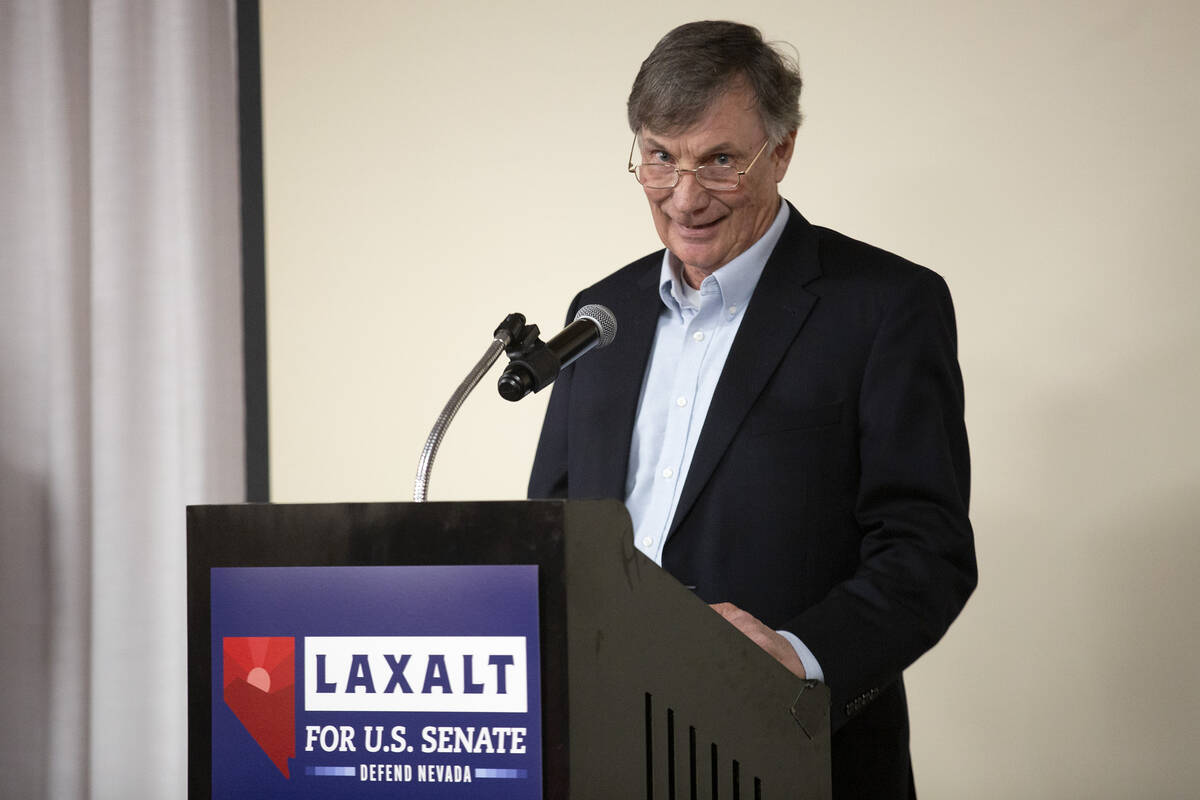 U.S. Senate candidate Adam Laxalt kicked off a Southern Nevada campaign swing Friday afternoon, attacking America's "ruling class" and painting incumbent Democratic U.S. Sen. Catherine Cortez Masto as a "captive of the left."
Laxalt, 43, spoke to a crowd of about 125 at The Pass Casino in downtown Henderson, telling supporters that voters are upset with "a ruling class that does not love America."
"They're doing everything they can to tear down the fabric that has made this the greatest nation on Earth," Laxalt said.
He attacked Cortez Masto for her response to protests in Las Vegas in 2020 that broke out after the murder of George Floyd by a Minneapolis police officer. Laxalt said Cortez Masto did not stick up for law enforcement or speak out against violence.
"Vegas can't survive if violence continues to increase," Laxalt said. "We're a tourism economy. People are scared to come here. This city cannot grow and thrive. But she will not stand up for our state and for our city, because she's a captive of the left."
Laxalt's event drew criticism from one Democratic group that is running a coordinated campaign to help Cortez Masto secure re-election.
"Adam Laxalt is Trump's top lackey in Nevada and his entire campaign is focused on spreading the Big Lie about voter fraud in the 2020 election rather than issues affecting Nevada families," Nevada Democratic Victory spokesman Andy Orellana said in a statement. "Like Trump, Laxalt is a failed, corrupt politician who is only focused on getting rich and gaining power, not Nevada."
Laxalt was joined Friday by administration officials under former President Donald Trump, including Kash Patel, who formerly served as chief of staff in the U.S. Department of Defense, and Richard Grenell, former acting director of national intelligence.
The former Nevada attorney general told his supporters that human trafficking and drug smuggling is surging on the U.S.-Mexico border, and accused the media of ignoring the issue.
"Are the media writing stories about the spike in crime?" he said. "Are they following this beat? They will not follow things that hurt Democrats, and it's a problem for our country."
He criticized Gov. Steve Sisolak for shutting down the economy at the beginning of the pandemic and said he took a stance against it in May 2020.
"Was he challenged to define why our casinos were open and our churches were closed?" Laxalt said. "Did the media ever ask for the science behind that?"
In 2020, Laxalt was one of the leading voices in the Trump campaign's failed effort to overturn the results of the election in Nevada. At his rally, he told his supporters that Democrats "fundamentally altered our election" to give President Joe Biden a better chance.
Laxalt said he supports voter ID laws and blasted ballot harvesting and drop boxes as unsafe methods of voting.
Numerous lawsuits, audits and recounts have failed to support claims that the 2020 election was fraudulent.
Laxalt said it's not just Republicans, but independents and moderate Democrats who are frustrated with the state of the country.
"This is our time to harness this energy, harness this frustration to be able to turn our country around," he said.
Before Laxalt will have a chance to face Cortez Masto, he must secure the Republican nomination in a June primary. He faces Army veteran Sam Brown, health care executive Bill Hockstedler and pageant winner Sharelle Mendenhall in that race.
Contact Blake Apgar at bapgar@reviewjournal.com or 702-387-5298. Follow @blakeapgar on Twitter.