Campaign 2018: Laxalt finally handles 15-year-old speeding ticket
Updated September 2, 2018 - 11:03 pm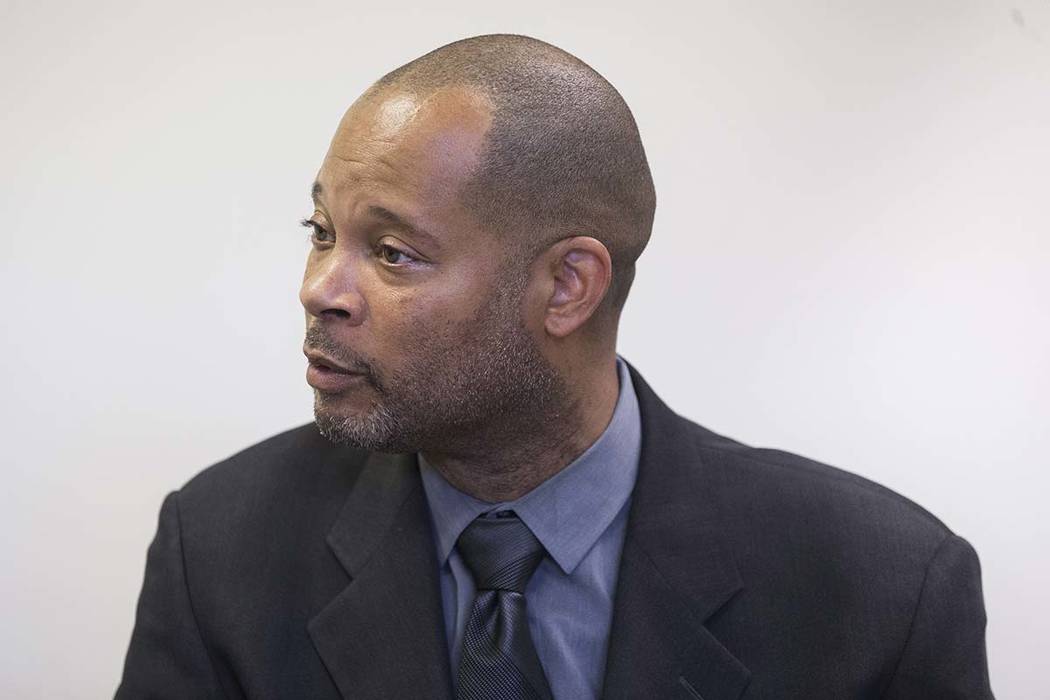 Two prominent Nevada candidates were in their 20s when they got speeding tickets that required court appearances.
Neither candidate showed up in court, but the consequences played out differently for each man.
Nevada Attorney General and Republican nominee for governor Adam Laxalt was cited for driving 82 mph in a 55 mph zone on Aug. 20, 2003, Maryland court records show. Laxalt was fined $140 and ordered to appear in court, but did not show.
Laxalt paid the fine on Tuesday, according to court records.
His campaign spokesman, Parker Briden, said Friday that Laxalt "paid the ticket when he became aware of it."
Like Laxalt, State Sen. Aaron Ford, a Democrat running to replace Laxalt as attorney general, was given a speeding ticket in his early 20s while living in Texas. He also failed to appear in court for the citation.
Ford was arrested in 1991 on a bench warrant related to that speeding ticket and failure to appear. The Republican Attorneys General Association, which is supporting Ford's Republican opponent Wes Duncan, has run ads attacking Ford for the arrest.
In Laxalt's case, there was no warrant, according to Maryland District Court spokeswoman Terri Charles, who added that the state does not issue bench warrants for "payable traffic citations."
Campaign squabbles
Mudslinging over missed votes has taken center stage in the campaign for Nevada's U.S. Senate seat.
After Sen. Dean Heller's campaign chided U.S. Rep. Jacky Rosen for missing a vote on a bill to help veterans exposed to Agent Orange for a visit the border, Heller is being criticized for missing two votes on veterans issues. Rosen's border visit, which came as families of undocumented immigrants were being separated, has appeared in campaign ads.
Heller on Nov. 10, 2015, missed a vote on a $80 billion funding bill for veterans' benefits and military construction. The bill cleared the Senate 93-0. Heller missed the vote because his flight from Reno had been canceled due to bad weather.
As part of that spending bill, the Senate unanimously accepted Heller's amendment to protect funding established for Filipinos who served the U.S. during World War II. Heller touts that and three other bills passed that day as accomplishments.
On Nov. 29, 2012, Heller missed a vote on a bill that would require the Department of Veterans Affairs to reduce the pending claims backlog (which passed 95-0). Heller in 2015 served on a working group and authored legislation to address the backlog.
"Senator Heller has spent more than a decade making and breaking promises as a Washington politician, and it looks like he's gotten very good at saying one thing while doing another," Rosen campaign spokesman Stewart Boss said.
Heller's campaign said he missed the vote on the VA backlog to attend an event at which his daughter was being honored.
"This is another desperate attempt by Rosen to distract Nevadans from the fact that she chose to shoot a campaign ad rather than do her job and support Vietnam veterans poisoned by Agent Orange," said Heller spokesman Keith Schipper. "This ridiculous pattern of Rosen and her Democrat friends attempting to knock Dean Heller's character has become absurd."
New Rosen ad
Rosen's latest TV ad in Nevada's heated Senate race tackles one of Heller's signature issues — taxes.
"I'm Jacky Rosen, and there's a difference between Dean Heller and me on taxes," says Rosen, looking directly into the camera. "I support fiscally responsible middle-class tax cuts. Dean Heller voted for the new tax law that gives almost all the benefits to the richest 1 percent and big corporations."
Heller helped author and pass the tax law that passed in December and recently ran TV commercials crediting the legislation with lowering taxes, increasing wages and growing Nevada's economy.
Rosen says in her ad that the tax plan "adds trillions in debt" and that Republicans want to "cut Social Security and Medicare to pay for it.
"Dean Heller caved to party leaders and the special interests," Rosen concluded. "I approve this message because Nevada should come first."
The commercial, which is part of an ongoing seven-figure ad buy, began airing in Southern Nevada on Friday.
News and notes
— Boulder City Justice of the Peace candidate Rob Martin said the city impounded his 1962 Chevy C-10 with a campaign sign after he failed to move it within a day. The city's parking ordinance prohibits parking cars in one spot for more than 24 hours unless it's a person's home. Martin is challenging longtime incumbent Victor Miller.
— The Nevada Law Enforcement Coalition endorsed state Sen. Tick Segerblom in his run for the Clark County Commission District E seat. Segerblom also beefed up his campaign staff, hiring David Kallas, a former Las Vegas Metropolitan Police detective and ex-president of the Las Vegas Police Protective Association, as his chief of staff and community activist Crisaly Santos as his deputy campaign manager.
Contact Ramona Giwargis at rgiwargis@reviewjournal.com or 702-380-4538. Follow @RamonaGiwargis on Twitter.