Cisco Aguilar to run for secretary of state
Updated May 11, 2021 - 11:50 am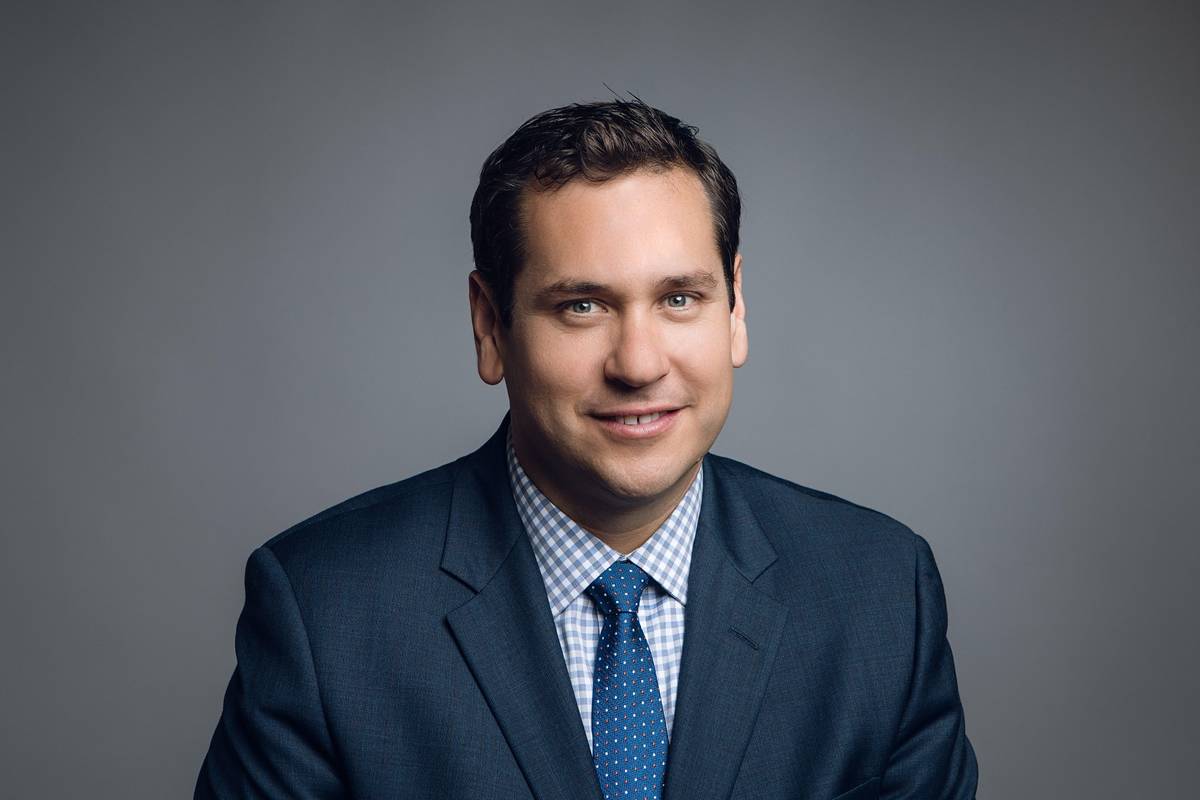 Las Vegas attorney and former Harry Reid staffer Cisco Aguilar will run for Nevada secretary of state in 2022, he announced Tuesday morning.
Aguilar unveiled a campaign website, platform and social media accounts as he looks to replace Secretary of State Barbara Cegavske, who is termed out as the state's lone Republican holding executive office.
In an interview with the Review-Journal, Aguilar described expanding education access as a primary motivating factor for his day-to-day work, calling it a fundamental right.
"Another fundamental right being challenged, voting, and that voting right goes to the core essence of who we are as a democracy… we have to be there to protect it."
Aguilar voiced his support for Cegavske's handling of the 2020 election, along with the Democratic power structure in Nevada.
"She did a phenomenal job in consultation with and with help from the Democratic leadership," Aguilar said.
He added that, if elected, he would seek to protect existing voting access and rights, seek an investment in protecting the state from hackers and outside agents and make sure the office recruits and works with businesses fairly and efficiently.
Aguilar called the court-rejected Republican claims of widespread fraud in Nevada's 2020 election "false and unfair."
"We need to answer questions about voting truthfully, and do it in terms people can understand," Aguilar said. "Enough of the untruths. We need to focus on the truths in a bipartisan way."
In his legal career, Aguilar has represented several prominent local athletic, education and media industry clients, including Andre Agassi and Steffi Graf's management company, the local NBC affiliate and the chancellor's office at the Nevada System of Higher Education. He also worked as a legal clerk for Reid, the former Senate majority leader, and served on the Nevada Athletic Commission.
He has hired Hilltop Public Solutions' local office, run by longtime Reid adviser Megan Jones, to run the campaign.
Aguilar is currently chairman of the board of trustees for Cristo Rey St. Viator, a North Las Vegas Catholic high school that provides scholarship opportunities and workforce development training for students from low-income households. He also works as an attorney for De Castroverde Law Group and owns a sports technology company, Blueprint Sports, LLC.
His website includes endorsements from Agassi, Lt. Gov. Kate Marshall and Clark County Commissioner and former Nevada Secretary of State Ross Miller.
Aguilar appears to be the first Democrat to file for the statewide race, which does not officially begin until March. Jim Marchant and Kristopher Dahir have publicly announced their Republican candidacies.
Aguilar's decision to join the race came after two months of conversation with local politicians, business members, Agassi and community groups focused on voting rights. He only recently began fundraising and did not share a specific number — either currently raised or a final goal — but acknowledged he will need significant early support to run a successful campaign.
Contact Rory Appleton at rappleton@reviewjournal.com or 702-383-0276. Follow @RoryDoesPhonics on Twitter.