Former GOP Assemblyman Wes Duncan enters Nevada AG race
November 2, 2017 - 8:15 am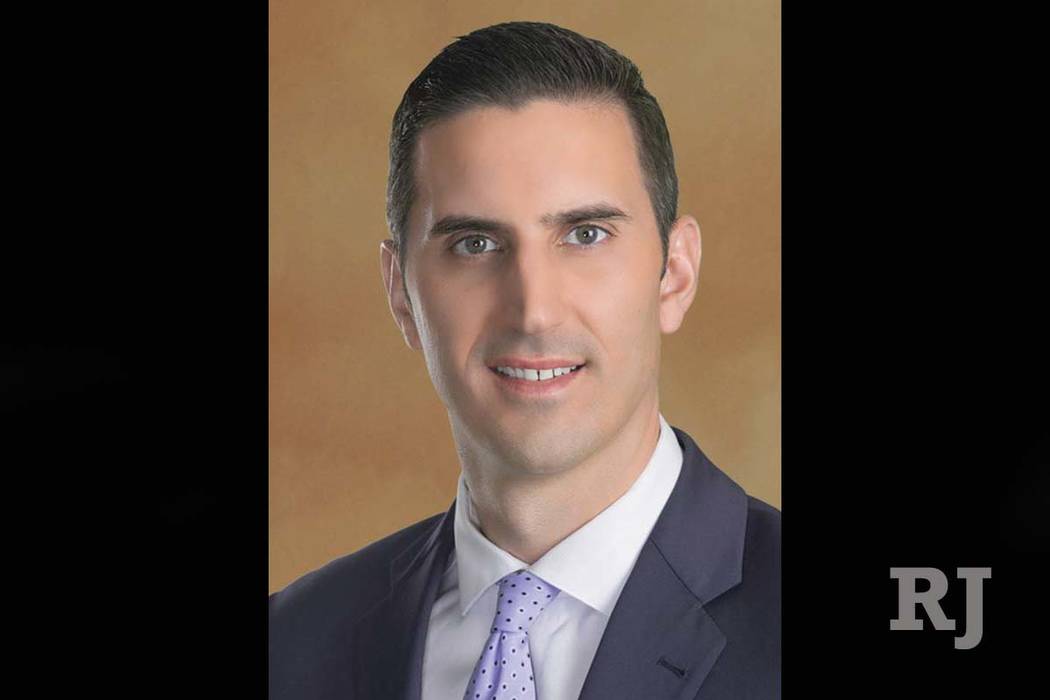 Former Republican Assemblyman Wes Duncan is looking to replace his former boss as Nevada's attorney general.
"I'm really passionate about the office of attorney general and all of the good that you can really do in terms of community safety," Duncan told the Review-Journal. "Being in the office and seeing the great things that can be done has given me the passion to jump back into the political arena."
Duncan formally kicked off his campaign on Thursday, a day after Attorney General Adam Laxalt announced his campaign for governor.
Duncan served as Laxalt's first assistant attorney general until this summer, when he left the office and joined the law firm Hutchison and Steffen in anticipation of a political run.
Duncan vs. Ford
The announcement sets up a competitive race to replace Laxalt between Duncan and Democrat Aaron Ford, the Senate majority leader, who has been very critical of Laxalt.
Duncan said that as AG, he would "vigorously uphold" the state's open meeting laws to make sure government entities make decisions in the public view.
He also said the state needs a "resign to run" law, which would require elected officials who want to run for a different office in the middle of a term to resign, and said he'd push for a bill to put that measure in place.
"You should stay in the office you were elected for," Duncan said.
Five states have such a law on the books: Arizona, Florida, Georgia, Hawaii and Texas.
Duncan would also push for changes in the state's prescription drug market by making it an electronic-based process rather than handwritten prescriptions as well as limits on opioid prescriptions. He said he would like opioid prescriptions given out for acute pain to be limited to five days.
Different opinions
While Duncan worked under Laxalt for nearly two-and-a-half years, they don't agree on every issue. Notably, the two sit on opposite sides of the debate over online gaming.
In December, Laxalt signed onto a letter sent to the then-incoming Trump Administration effectively calling for a ban on online gaming across the U.S.
Duncan, however, voted for a bill during the 2013 Legislature that legalized online gambling in Nevada and said he continues to support the move.
Duncan was first elected to the Nevada Assembly in 2012 in the 37th Assembly District in Las Vegas and won re-election in 2014. But before the 2015 legislative session began, he left to work in the attorney general's office.
Contact Colton Lochhead at clochhead@reviewjournal.com or 702-383-4638. Follow @ColtonLochhead on Twitter.
The Duncan file
Name: Wes Duncan
Age: 36
Position seeking: Nevada Attorney General
Education: Bachelor's degree from University of California, Berkeley; law degree from Ohio State University.
Experience: Nevada deputy attorney general; Prior to politics, Air Force judge advocate general; Clark County prosecutor; Nevada assemblyman.