Former Nevada Rep. Cresent Hardy says he won't run in 2018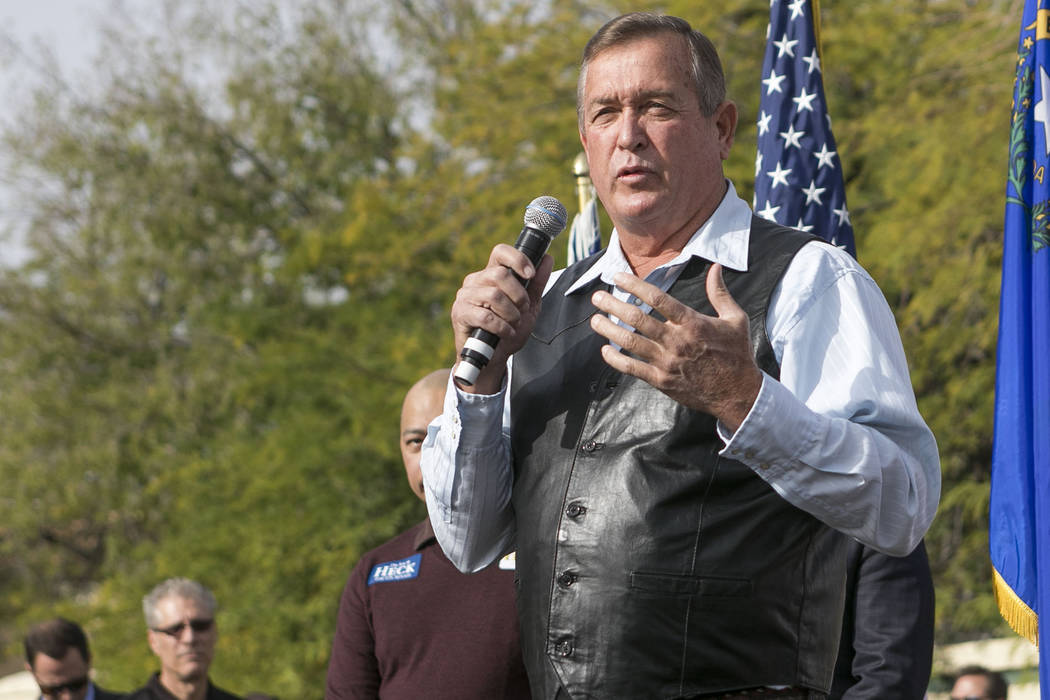 Former Nevada Rep. Cresent Hardy announced Tuesday that he will not seek any office in 2018.
Hardy, a Republican, lost his seat in Nevada's 4th Congressional District last year to Democrat Ruben Kihuen. Hardy was considering a comeback in next year's midterm elections in the adjacent 3rd district, which has historically proved more favorable for GOP candidates.
Hardy, 60, said Tuesday he will instead "continue to spend some much-needed time with my wife, children and grandchildren."
"I have spoken with many Nevadans looking for leaders to step up to the plate to run for office in 2018," Hardy said in a statement. "After having prayed over this issue, and discussed it with my family, I have made the decision that I will not be a candidate for office in 2018."
In 2014, Hardy defeated Rep. Steven Horsford, a Democrat, during a Republican-wave election. Prior to that, he served two terms in the Nevada Assembly from 2011 to 2015.
Contact Colton Lochhead at clochhead@reviewjournal.com or 702-383-4638. Follow @ColtonLochhead on Twitter.