Heller, other Republicans ditch Wynn cash
January 29, 2018 - 6:08 pm
Updated January 29, 2018 - 6:27 pm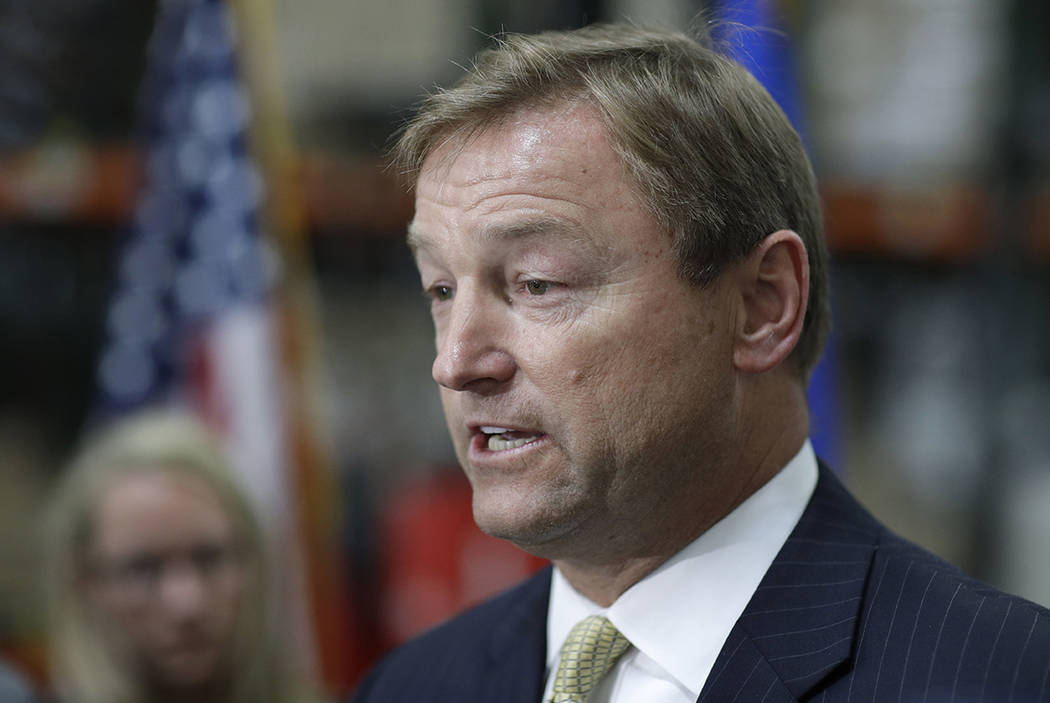 Some Republicans in Congress – including Nevada's Sen. Dean Heller — are giving political contributions from Las Vegas casino kingpin Steve Wynn to charity in light of sexual misconduct allegations against the former Republican National Committee finance chairman.
Heller, who is running for re-election this year, is donating the $5,400 his campaign received last year from the casino mogul to a yet-determined charity, campaign aides said Monday.
Other congressional Republicans donating Wynn contributions to charities included Sens. Rob Portman of Ohio and Ron Johnson of Wisconsin, both of whom were passing along $5,400; House Speaker Paul Ryan, $1,000 from a Wynn-related business group; and Rep. Karen Handel of Georgia, $2,700.
All but Heller designated a charity.
The Republican Governors Association, the chief campaign fundraising group for GOP governor candidates, also announced Monday it is returning $100,000 from Wynn's company, Wynn Resorts Ltd.
Contact Mike Brunker at mbrunker@reviewjournal.com or 702-383-4656. Follow @mike_brunker on Twitter.