Laxalt supports DOJ appeal against California 'sanctuary' laws
September 25, 2018 - 4:49 pm
Updated September 25, 2018 - 5:24 pm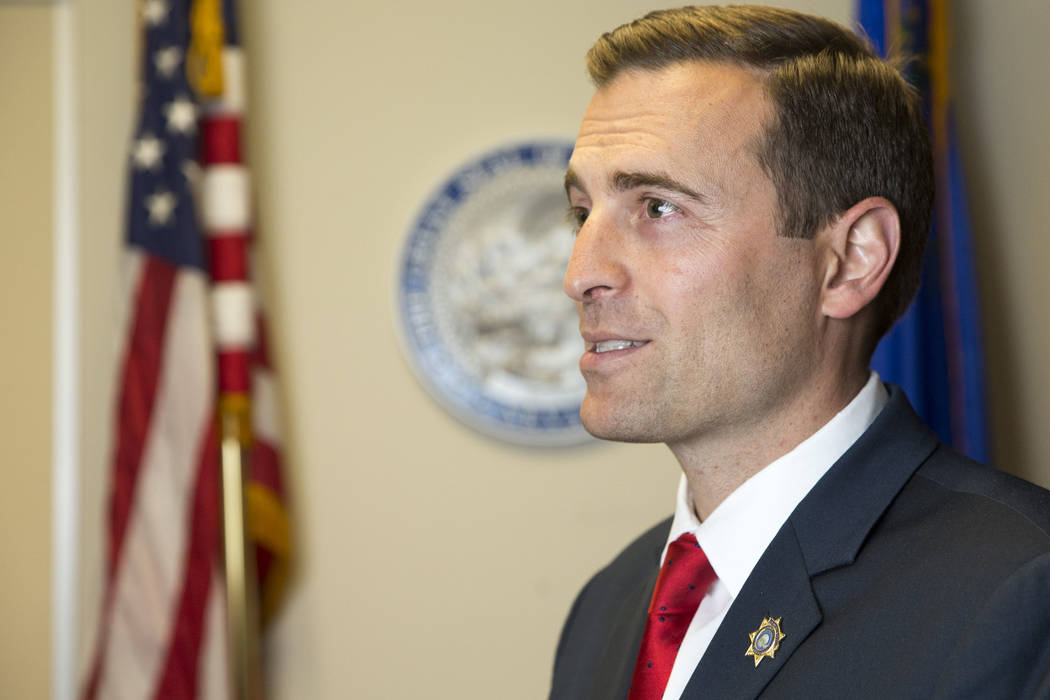 Nevada has signed on in support of the federal government's challenge to three so-called "sanctuary" laws in California, Attorney General Adam Laxalt announced Tuesday.
Laxalt joined a coalition of attorneys general in filing a friend-of-the-court brief in the 9th Circuit Court of Appeals in support of the U.S. Department of Justice's lawsuit seeking to overturn the laws, officials with his office said in a news release.
The Trump administration's lawsuit contends that the California laws passed last year to protect undocumented immigrants against deportation violate the U.S. Constitution.
"California's sanctuary policies are not just unconstitutional — they put neighboring states like Nevada at risk by making it easier for those not lawfully in this country and with violent criminal histories to evade law enforcement and travel out of state," Laxalt, who also is the Republican candidate for governor, said in a statement.
Laxalt and the government argue the laws improperly attempt to oversee federal immigration enforcement, prevent private employers from cooperating with federal law enforcement and limit when state and local law-enforcement agencies may cooperate on immigration matters.
Earlier this year, Laxalt joined a similar brief filed in federal district court. The district court enjoined several of California's sanctuary law provisions, but allowed some of the challenged California laws to remain in effect, prompting the DOJ's appeal to the Ninth Circuit.
In addition to Nevada, other state attorneys general supporting the federal government in the case are from Alabama, Arkansas, Florida, Georgia, Indiana, Kansas, Louisiana, Michigan, Missouri, Nebraska, Ohio, Oklahoma, South Carolina, Texas and West Virginia. In addition, Mississippi Gov. Phil Bryant also joined the AGs in supporting the plaintiff.
Contact Meghin Delaney at 702-383-0281 or mdelaney@reviewjournal.com. Follow @MeghinDelaney on Twitter.