Nevada Democrats bash Trump Supreme Court pick
Updated July 10, 2018 - 3:39 pm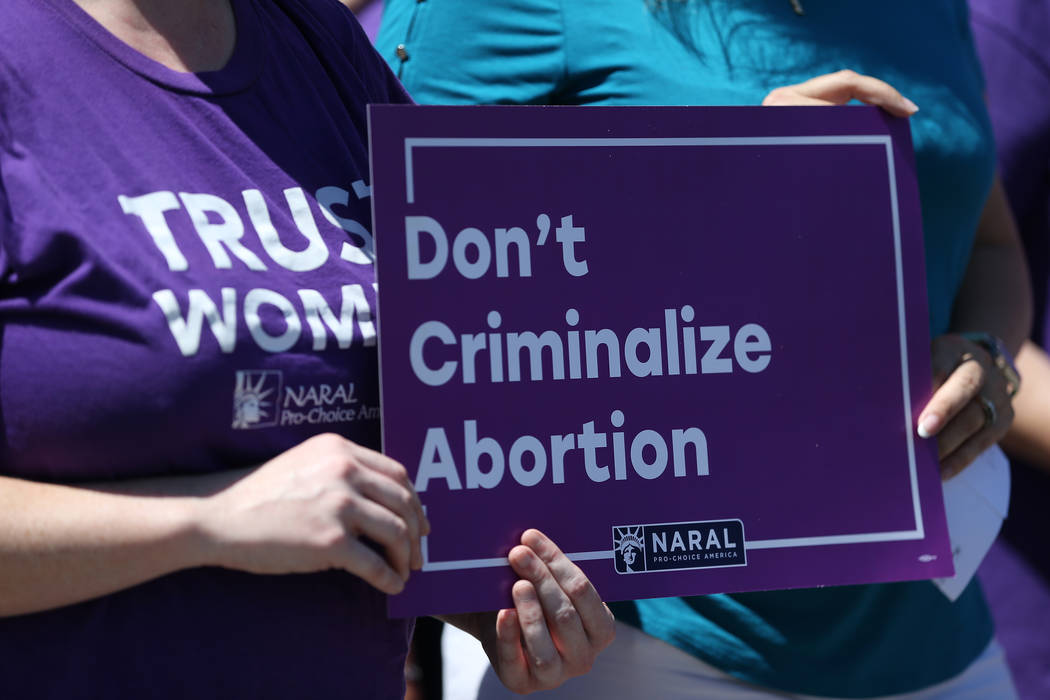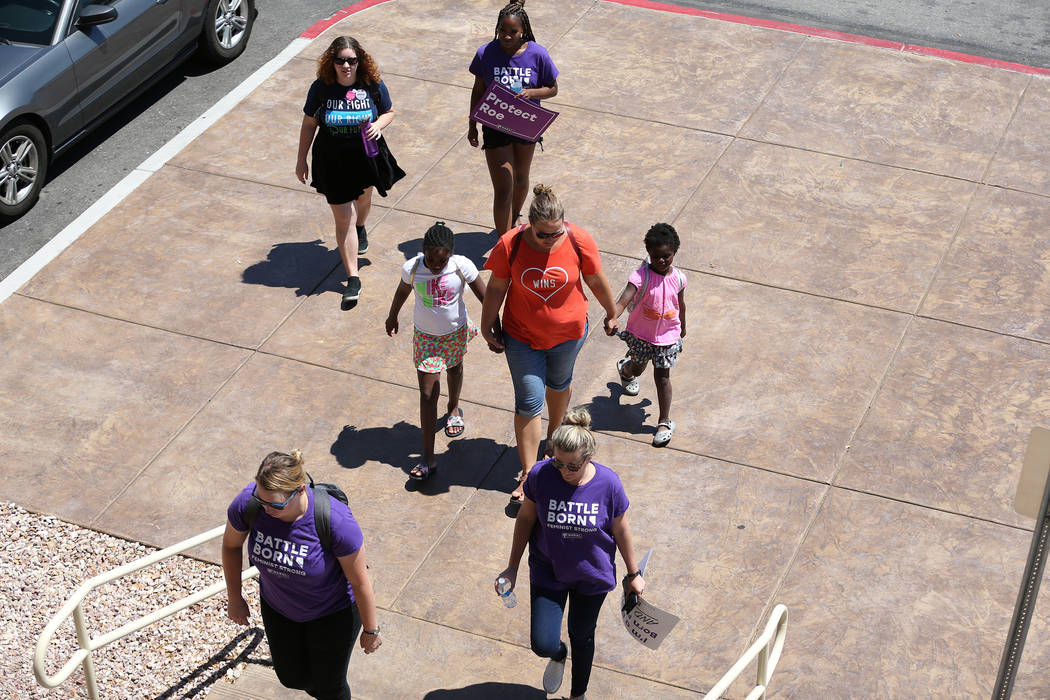 Nevada Democrats on Tuesday denounced President Donald Trump's nomination of Judge Brett Kavanaugh to the U.S. Supreme Court, characterizing him as "anti-choice."
Gubernatorial candidate Steve Sisolak, attorney general hopeful Aaron Ford and Secretary of State candidate Nelson Araujo joined members of NARAL Pro-Choice Nevada outside Sen. Dean Heller's Las Vegas office, where they called on Heller and other Republicans to condemn Trump's nominee.
"With fewer and fewer safeguards for women's reproductive rights at the national level, it's critical that we stand strong here at the state level," Sisolak said. "I believe women's health care decisions are personal ones that should be made with her doctor, not dictated by a political agenda."
Supreme Court Justice Anthony Kennedy is retiring, opening a space on the high court's bench for a second Trump pick. Trump's first nominee, Neil Gorsuch, replaced Antonin Scalia last year.
Sisolak took a shot at his opponent in the gubernatorial contest, Nevada Attorney General Adam Laxalt, for his "far right, out-of-touch agenda."
Laxalt said during a call with reporters Tuesday that he believes "the left is going to try and politicize this nomination fight as much as they can."
But Laxalt said he thinks Kavanaugh will follow stare decisis — a Latin term that in law terminology means to follow precedent set by the court.
And if the Supreme Court overturns the landmark Roe v Wade decision, Laxalt said he doesn't think it will have any impact on Nevada, citing a vote by Nevadans in 1990 that enshrined abortion rights into state law.
"Nevada's uniquely situated since we have a referendum on the books from 1990 that guarantees a woman's right to have an abortion. Certainly in our state, this will not be an issue," Laxalt said.
Ford, the Nevada Senate majority leader vying to succeed Laxalt as attorney general, said the nomination of Kavanaugh is another instance of "a long line of attacks on women's rights from the Trump administration."
Araujo said he wanted to send "a real strong reminder to Sen. Dean Heller that he was elected to represent us and we will not forget his moves."
Heller looks forward to meeting with Kavanaugh, and said the Senate will conduct "a thorough confirmation process," said Megan Taylor, a spokeswoman for Heller.
"Senator Heller believes that Judge Kavanaugh is a strong nominee and a mainstream jurist who has a record of defending the Constitution and respecting precedent," Taylor wrote in a statement Tuesday.
The news conference was held outside Heller's office in an office park in the southwest Las Vegas Valley. Some of those in attendance went inside to deliver letters to Heller's office, while candidates lingered outside, doing interviews with news reporters. After the news conference, a man told the group they were on private property and needed to move, and said if the podium wasn't moved, he would "throw it away."
At least six Metropolitan Police Department squad cars and one motorcycle rolled up, just as some members of the crowd began to disperse.
About 25 people gathered outside Heller's office Tuesday, wearing "Battle Born Feminist Strong" shirts and holding "Protect Roe" signs.
NARAL Pro-Choice Nevada Organizing Coordinator Cyndy Hernandez said the fight is far from over, and looked to "unapologetic pro-choice candidates" to lead the charge.
"This is just day one," Hernandez said.
Contact Jamie Munks at jmunks@reviewjournal.com or 702-383-0340. Follow @Journo_Jamie_ on Twitter.
Review-Journal Capital Bureau reporter Colton Lochhead contributed.
RELATED
Dems, GOP brace for Senate battle over Trump's court pick