Nevada studies changes to reptile collection rules
September 3, 2017 - 11:24 pm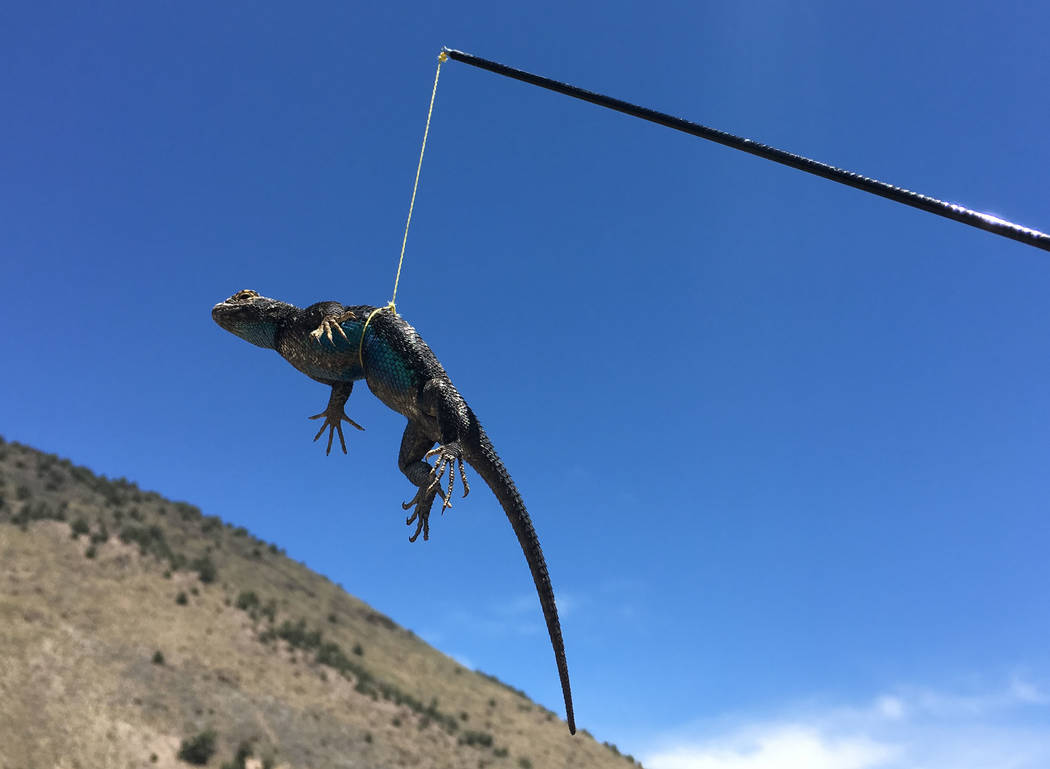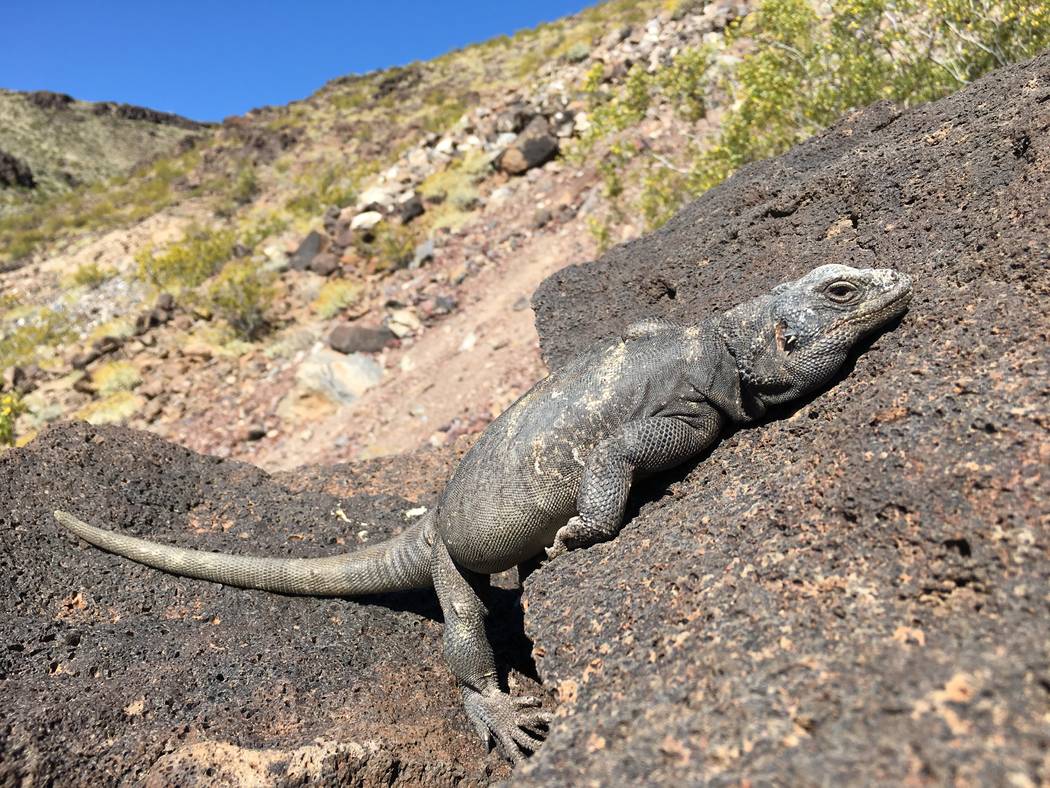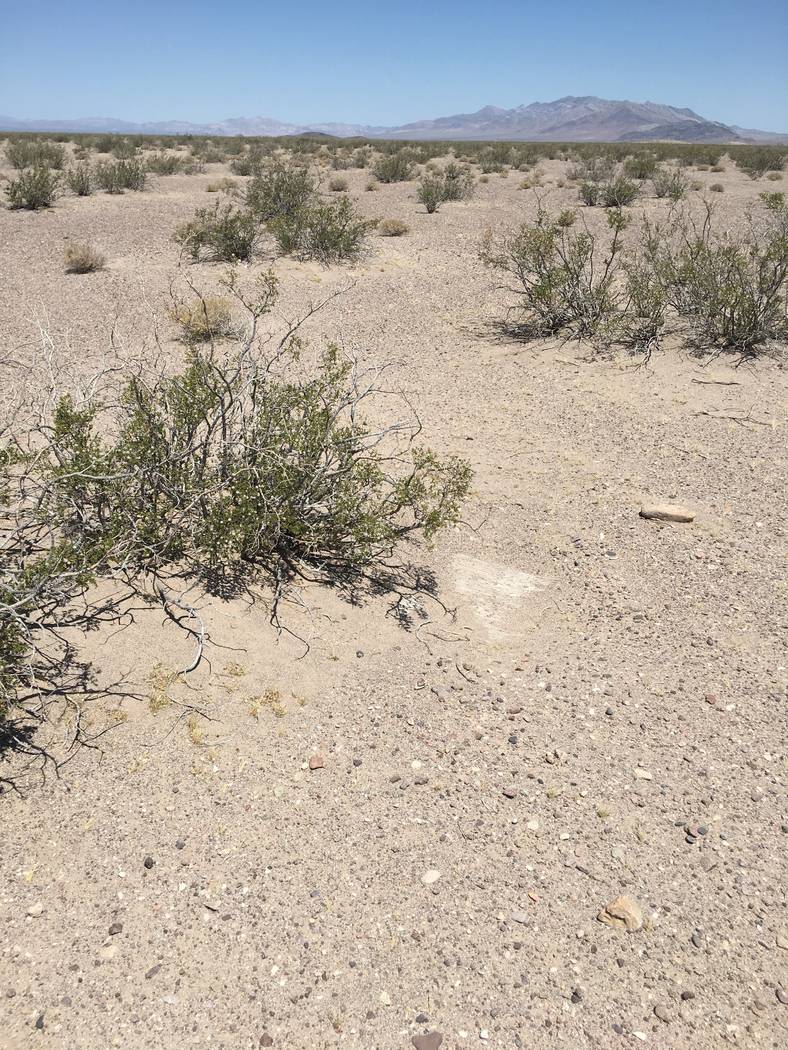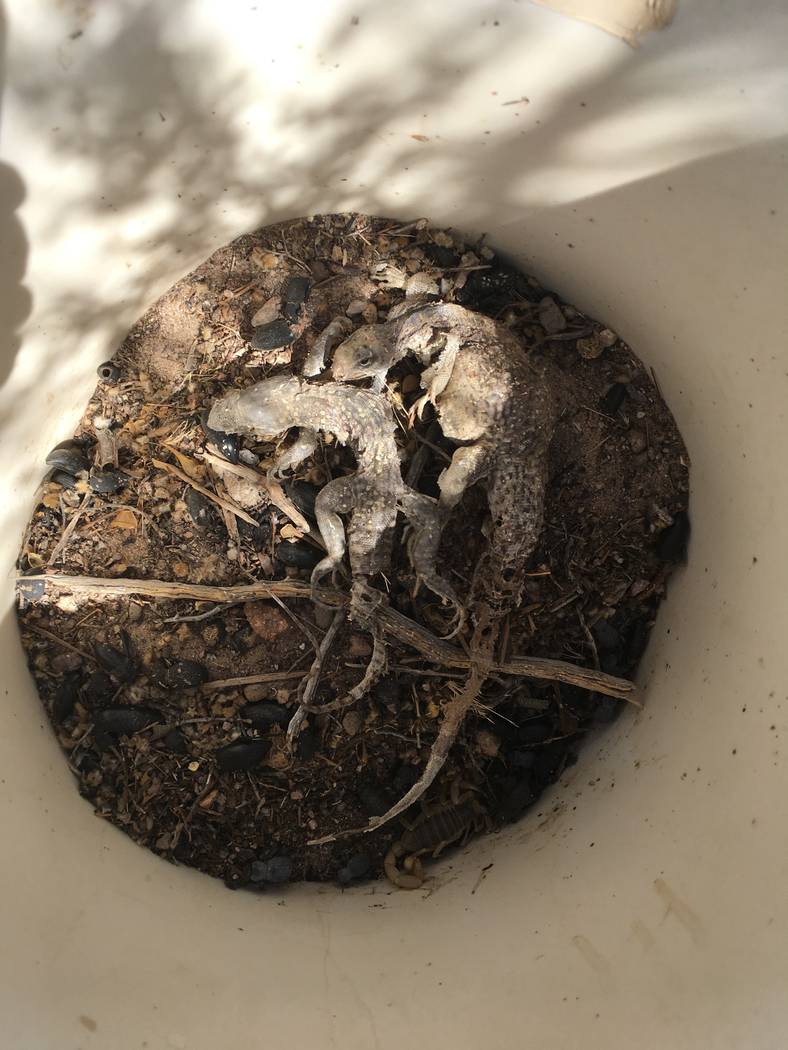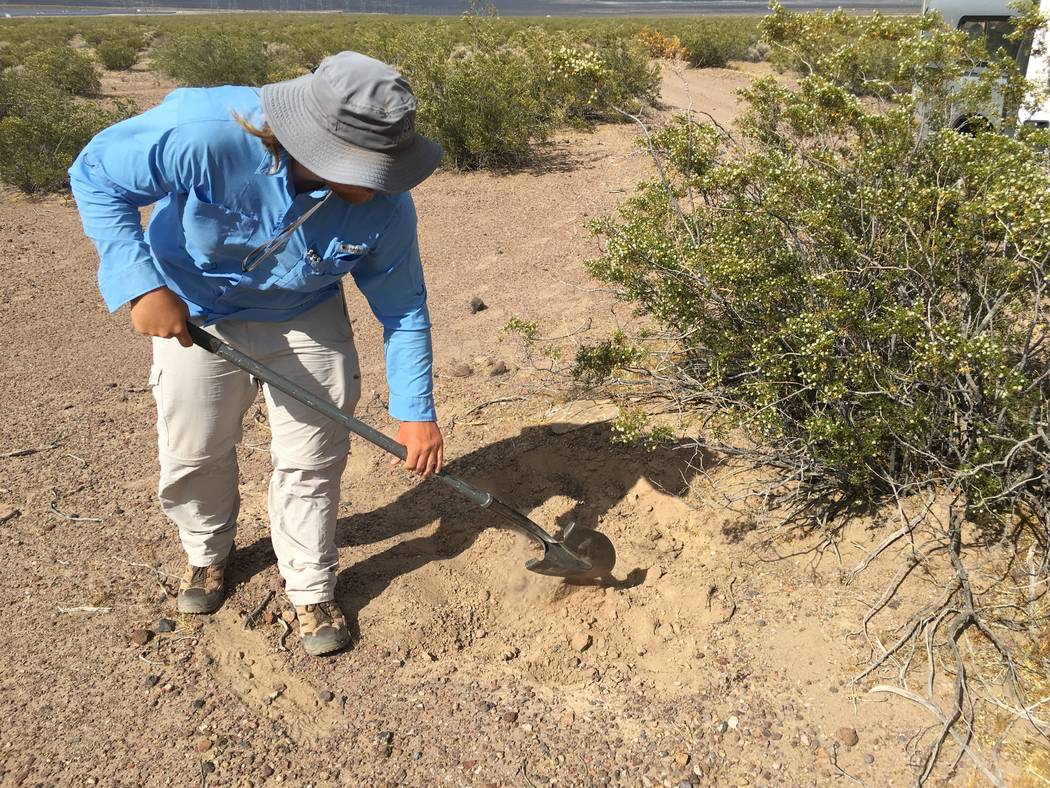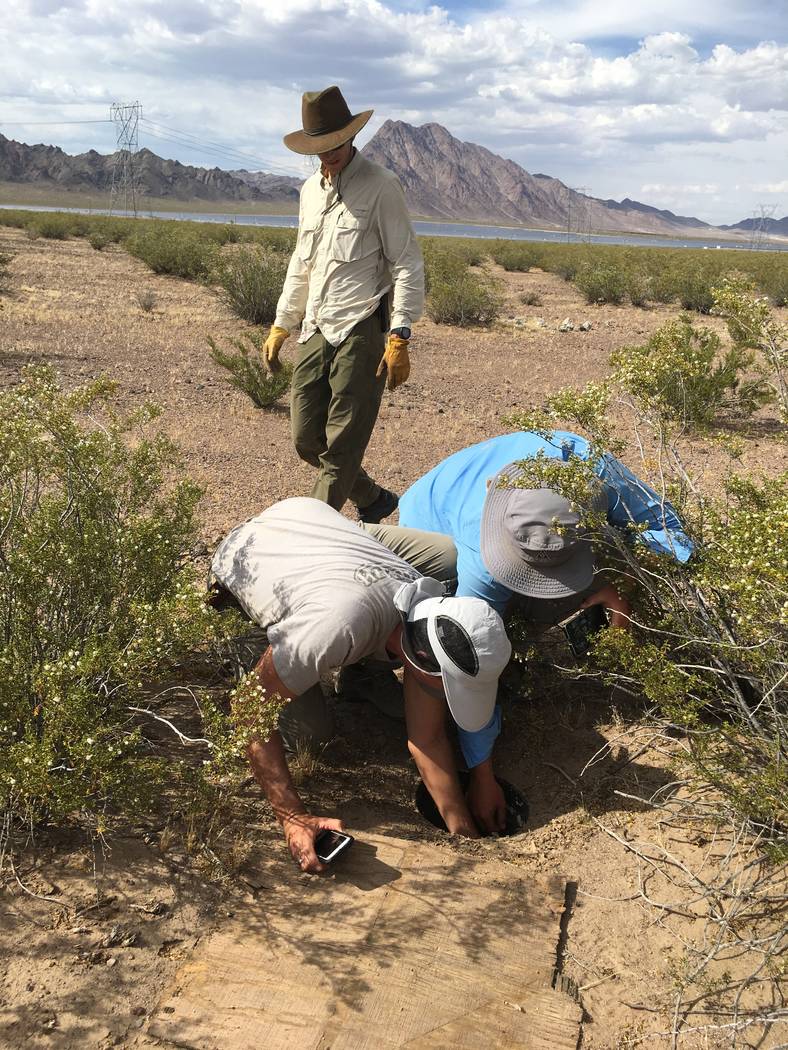 CARSON CITY — Commercial collectors have plucked nearly half a million reptiles off the Nevada desert landscape in the last three decades.
There have been more than 420,000 collections since figures began being kept in 1986. The figure alarms conservationists and state wildlife officials and underscores Nevada's uniqueness in the reptile world.
In the Silver State, commercial reptile collectors are not limited on how many or when they can take or when they can gather the scaly creatures, which eventually become someone's pet desert iguana, chuckwalla or desert horned lizard.
"From a biological perspective, it's hard to think there's not some impact to local populations," said Jennifer Newmark, administrator of wildlife diversity for the Nevada Department of Wildlife.
No states bordering Nevada allow unlimited commercial reptile collecting, but the state is weighing recommendations that include a blanket ban of reptile collection, or limiting commercial collection based on species, breeding season and geography.
Nevada has a diverse reptile population that serves as an important part of the ecosystem, said Patrick Donnelly, Nevada's director of the Center for Biological Diversity. Those assets shouldn't be put at risk for the commercial gain of a few, he said.
"We think this is a real opportunity to bring Nevada into line with the rest of the West," Donnelly said.
Jason Jones, a herpetologist with the state Wildlife Department, said data from collectors' logs show that the return is not as good as it once was, and hunters must spend more days in the field to gather enough reptiles. Those anecdotes suggest reptile populations are dwindling, Jones said.
"If you have to work harder, usually that means the things you're seeking are maybe not as abundant anymore," he said.
The wildlife commission will hear recommendations at its Sept. 22 meeting, the first step in a process that includes public workshops before a decision is made. A blanket ban would not prevent hobbyists from collecting reptiles for themselves as pets, but would forbid the sale and barter of captured reptiles.
A collector's perspective
Thomas L. Bentz, a 57-year-old from Pahrump, said he spends about 230 days a year collecting reptiles throughout rural Nevada, earning about $30,000 annually.
He's been doing it since boyhood and has several other family members in the reptile trade. He scoffs at the notion that his work impacts the vitality of the state's reptile population.
"It's a way of life is what it is," he said.
Much of his collection is near rural roads, he said, and the Southern Nevada spots where he found the animals as a child have dissipated as development has increased.
He said he gets only the reptiles needed by his distributor and is sure to send the creatures out healthy.
"I never have a problem of obtaining the reptiles I need," he said.
But challenges can happen based on the environment.
"What changes my numbers is whether a dirt road gets washed out or not," said Bentz, whose business is called the Silver State Reptile Propagation and Research Institute.
An outright ban threatens his livelihood, but Bentz said he neither needs nor wants unlimited reptile collection. There are fewer than 10 collectors statewide in Nevada, and state permits to collect are given to people, not companies. Bentz said nothing prevents a large-scale company from hiring dozens of people and exploiting the system on a large scale.
Collectors pay $250 for a permit, must live in Nevada and must submit monthly logs of the species, sex and age of their catch.
Bentz said he sent a proposal to state wildlife officials that would limit the collecting season to April 1 to July 31, limit collections of individual species and impose a daily bag limit of no more than 100 reptiles.
Other factors
Complicating the issue is the discovery of more than 700 illegal pitfall traps in the Mojave Desert.
They're built by burying a 5-gallon bucket and covering it with plywood, with the rim at ground level. Animals crawl under the wood looking for shade and fall into the bucket. It is legal to capture reptiles only by hand or a noose.
A reptile collector took responsibility for pitfall traps at the August meeting, saying that they are for collecting scorpions, not reptiles, Newmark said. Regardless of the intent, the traps are a "huge source of mortality" for reptiles and small mammals, Newmark said.
"The numbers start getting really, really big," she said.
Pitfall traps are "essentially death traps" and must be checked daily, Jones said.
State wildlife officials note that other factors have affected Nevada's reptile population, including decline of habitat, invasive species, climate change and increased development.
The Wildlife Department can't control natural factors and development, but can regulate reptile collection. Over the last 30 years, an average of about 14,000 reptiles have been collected annually, with a high of about 35,000 one year.
"When you have that level of collection in one state, it's likely to have some impact," Jones said.
Contact Ben Botkin at bbotkin@reviewjournal.com or 775-461-0661. Follow @BenBotkin1 on Twitter.
Numbers of the collected
From 1986-2016
Chuckwallas: 19,945
Desert horned lizards: 105,093
Great Basin collared lizard: 96,665
Long-nosed leopard lizard: 60,410
Western fence lizard: 40,594
More than 420,000 reptiles total have been removed since 1986.
About commercial reptile collection permits:
Permits can only be obtained by Nevada residents and require a $250 annual fee. Collectors are forbidden to use crowbars or jackhammers to break rocks apart. They must log their daily catch and report it to the state.
Source: Nevada Department of Wildlife