Nevadans sue Governor Sandoval over gun background check law
October 13, 2017 - 10:09 am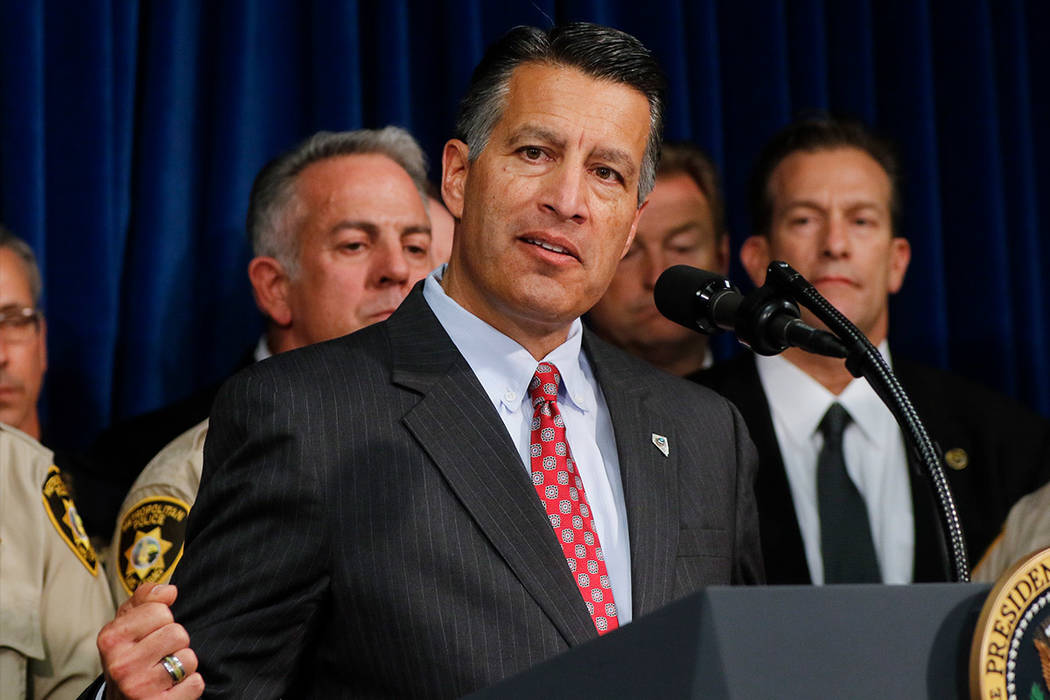 CARSON CITY — A lawsuit has been filed against Gov. Brian Sandoval over the state's failure to implement a private gun sale background check approved by voters in November 2016.
The lawsuit on behalf of Nevada residents Dale Zusi, Vicki Delatorre and Sydney Gordon was filed Thursday in Clark County District Court.
The lawsuit says the case "is about the refusal of the Governor of Nevada to discharge one of his most fundamental constitutional obligations — to see that the laws of this state are faithfully executed."
The law requiring background checks on private sales has not been implemented because the state is unable to perform the checks based on the ballot language and the FBI has twice refused to conduct the checks.
Attorney General Adam Laxalt, who is also named in the lawsuit, said in a legal opinion on Thursday that Sandoval has the authority to again ask the FBI to perform the checks.
Attorneys for the background check ballot initiative said they informed the governor for months that he could start working with the FBI immediately to implement the background check law. Before last week's mass shooting on the Las Vegas Strip, the attorneys said they set an Oct. 9 deadline for implementation that they would go to court if the law was not implemented.
The group Everytown for Gun Safety praised the decision to file the lawsuit.
"Every day this law goes unenforced is another day someone can easily get a gun in Nevada with no background check and no questions asked," said John Feinblatt, president of the group. "The governor has an obligation to work to implement the law that voters passed, and since he seems unwilling to do his job, we strongly support this effort to obtain a court order requiring him to do so."
Contact Sean Whaley at swhaley@reviewjournal.com or 775-461-3820. Follow @seanw801 on Twitter.