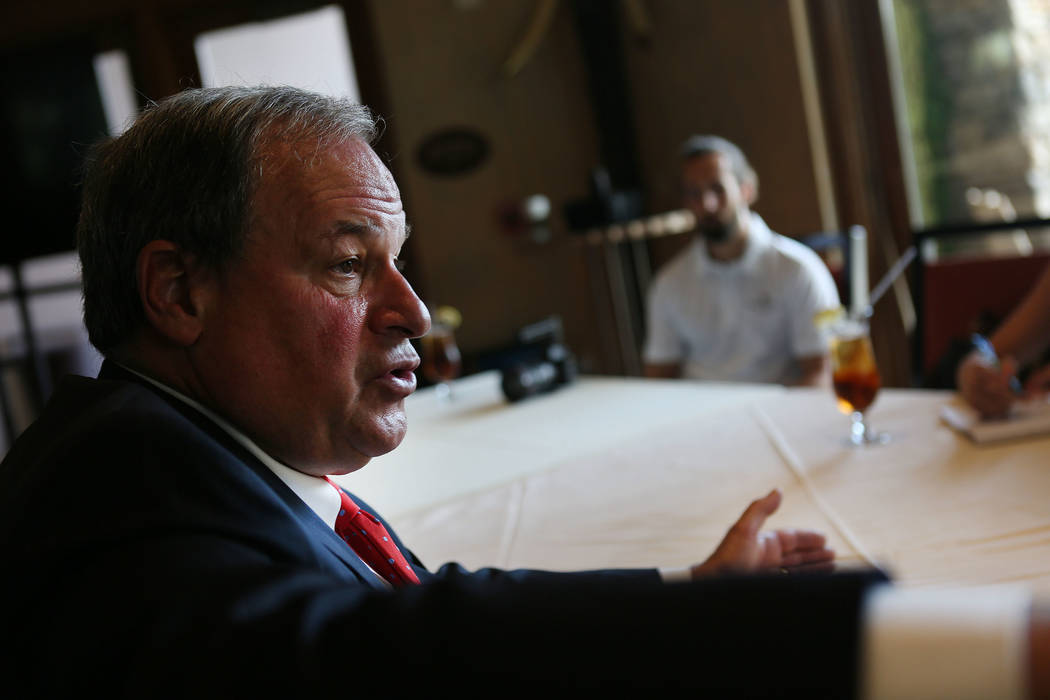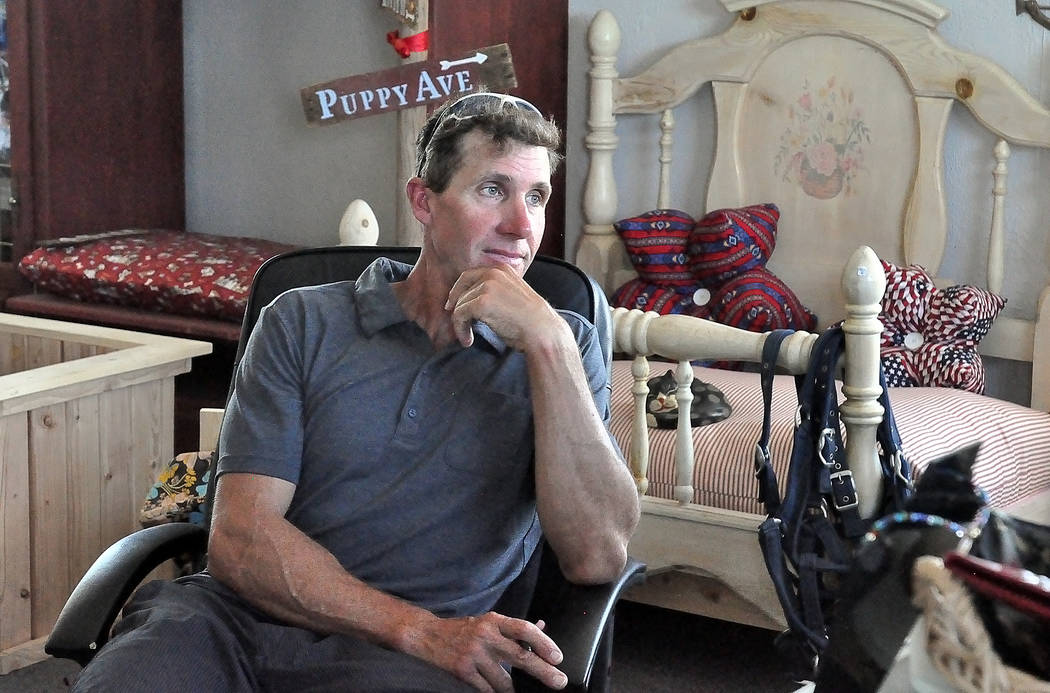 Steve Hill won't be the last official to leave Nevada Gov. Brian Sandoval's administration in coming months, local analysts say.
Hill, executive director of the Governor's Office of Economic Development, confirmed Thursday that he is a candidate for a leading role at the Las Vegas Convention and Visitors Authority. The confirmation followed Republican Assembly Leader Paul Anderson's Wednesday announcement that he is resigning his seat, which he confirmed is to succeed Hill at the economic development office.
Shakeups are to be expected around this time — 15 months left of Sandoval's term, said David Damore, a professor of political science at UNLV.
Likewise, Fred Lokken, a political science professor at Truckee Meadows Community College in Reno, said people serving in the administration "can't count on being able" to serve in their roles under a new governor.
"I'd be surprised if we don't see more (shakeups)," Lokken said.
It is entirely possible that the next governor could dissolve the state agency or that it could "morph into something else," Lokken said.
Morphing into what?
Morphing into something else is more likely, as none of the three official Nevada gubernatorial candidates told the Review-Journal they plan to dissolve the office.
Clark County Commissioner Steve Sisolak, a Democrat, made his Nevada gubernatorial campaign official in June.
Sisolak said he would take a "fresh look" at the agency.
"I think that they've done a good job with economic development. At the same time I'd like to see more community involvement with different jurisdictions," Sisolak said.
He said he also would like to see a different approach to tax abatements.
A total of 111 companies received tax abatements in the past two fiscal years.
Nevada's Economic Forum — the state's five fiscal forecasters — estimates economic development tax credit programs are slated to cost Nevada about $79.6 million over the next two fiscal years.
"Everybody's already getting a tax abatement because there's no corporate income tax here," Sisolak said. "I think we need to do a better job of telling our story of what we have here."
Sisolak said the tax abatements tend to pick winners and losers and tend to exclude local small businesses, as tax abatements are generally only available to companies that export at least half of their goods outside of Nevada.
"I don't know if I'd eliminate them," Sisolak said, but he said he would be more restrictive with them. "The way it's being handled does cut down on what you can give back to schools and pubic safety. … I'd be interested if you had some type of incentive that could apply to everybody."
Dan Schwartz
State Treasurer Dan Schwartz made his Republican gubernatorial bid official earlier this month.
Schwartz said he "wouldn't necessarily" dissolve the office, but he would consider "bringing it under the scope of the lieutenant governor," depending on who is elected.
Schwartz said he questions the use of tax abatements.
"Why are we giving away all of our tax base?" Schwartz said. "Tesla's done a great job, but they've sold all of their tax abatements to MGM. They're not using them."
He would still use them but with stronger oversight he said.
"I would make sure that the people we give tax abatements to really need them. And, if they don't let's highlight the advantages of doing business in Nevada."
Jared Fisher
Las Vegas business owner Jared Fisher threw his hat into the ring in April, also running as a Republican.
Fisher said that the economic development office has been "an effective agency" overall, but he would like to see tax abatements offered less often as an incentive to get companies to set up shop in the state.
"You don't always have to give away the farm to get them to come to Nevada," he said, adding that he would go after economic development more aggressively.
He said he would pursue information technology companies in California and other high-tech companies on the East Coast and try to repeal the commerce tax.
Contact Nicole Raz at nraz@reviewjournal.com or 702-380-4512. Follow @JournalistNikki on Twitter.
Related
Even with new LVCVA role, Hill would lead Stadium Authority
Lawmaker Paul Anderson takes Nevada economic development job